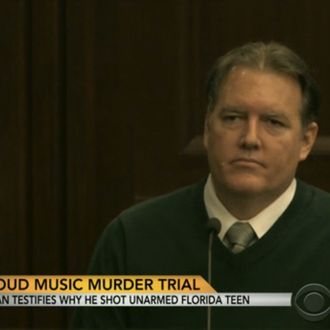 In yet another case that's put Florida's self-defense legislation in the spotlight, a jury returned from 32 hours of deliberation to find 47-year-old white Brevard County resident Michael Dunn guilty on three counts of second-degree attempted murder for shooting ten times at a parked SUV occupied by black teenager Jordan Davis and three friends outside a Jacksonville convenience store, resulting in the death of the 17-year-old Davis. The part of the trial that's generating outrage today is the jury's failure to reach a decision on charges of first-degree murder and second- and third-degree murder and manslaughter, resulting in a mistrial.
The November 2012 argument began over what Dunn called "thug music" coming from the other car. The defendant said he acted in self-defense and testified on Tuesday "he thought he saw a firearm pointed at him from the SUV as Davis yelled insults at him and the argument escalated." No weapon was ever found in the SUV and Jacksonville state attorney Angela Corey said she plans to retry Dunn on first-degree murder. Judge Russell L. Healey asked jurors to explain why they could not agree on the charge, "which could help [Corey's] team in the new trial." Dunn was also found guilty of one count of shooting or throwing a deadly missile in the incident.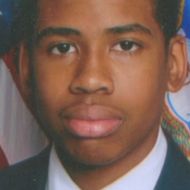 Dunn's attempted murder convictions mean he could be sentenced to 60 years in prison with another fifteen added on for the weapons charge. "It has been a long, long road, and we're so very happy to have a little bit of closure," Davis's mother, Lucia McBath, said. Cory Strolla, Dunn's lawyer, said his client was in shock and added, "There were no winners; everybody lost. It's hard to call it a victory."

Pointing out the alarming similarities between this and George Zimmerman's trial (both center around the state's problematic "Stand Your Ground" law), Daily Beast columnist Jamelle Bouie wrote, "According to the criminal justice system of Florida, you are right to fear African-American men, and if you decide to act on that fear with violence, then you stand a good chance of avoiding conviction, on account of a jury that – more likely than not – will sympathize with your fear." Meanwhile, The Atlantic's Ta-Nehisi Coates wrote: "We cannot protect our children because racism in America is not merely a belief system but a heritage, and the inability of black parents to protect their children is an ancient tradition."
Correction: This post originally said Dunn was found not guilty of first-degree murder. We regret the error.