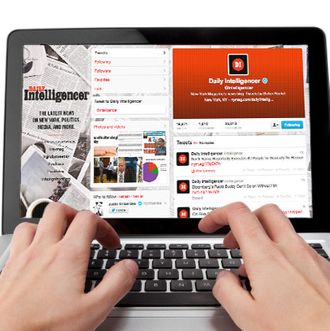 Welcome back to the 
New York
 Magazine Competition. The best of last week's submissions, including the winner, appear below this week's call for
entries.
To recap: On Monday morning (or Tuesday, this week, owing to the holiday), we'll lay out a challenge and offer a sample responses. Enter in the comments section, or on Twitter with the hashtag we've provided, and on Friday the editors will select a winner. Criteria are highly subjective, but heavily retweeted and favorited posts will have an advantage. The prize is a year's subscription to New York in print or a two-year subscription to the iPad edition (winner's choice). Full rules are here.
COMPETITION NO. 15: NEAR-MISS LITERATURE. Please submit the title of an almost familiar literary classic. For example:
THE NAKED AND THE KINDA SLEEPY
THE SPY WHO REALLY LIKED ME AS A FRIEND
THE GIRL WITH THE MISSPELLED TATTOO
WIDDLEMARCH
Enter in the comments below, or on Twitter with the hashtag #nearmissliterature.