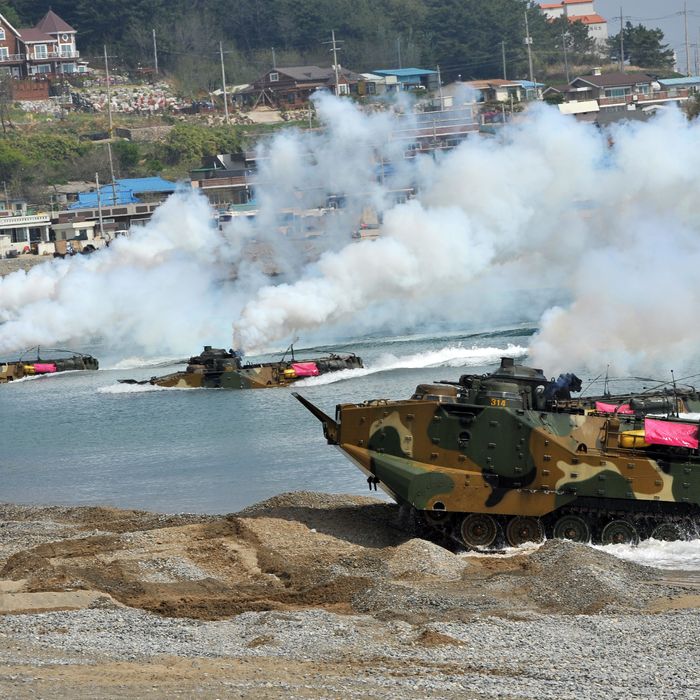 Annual war games get under the North's skin.
Photo: JUNG YEON-JE/AFP/Getty Images
North Korea issues so many bombastic threats against South Korea and the United States that it can sometimes be hard to differentiate them all. But while they can appear to blend together, careful watchers will notice that the most reckless, extreme, and unhinged provocations tend to come in the late winter and spring. This was especially true last year, when the North carried out a nuclear test in February and issued almost-daily threats throughout the month of April. While it's not totally uncommon for Pyongyang to say and do crazy things any time of year, this is a special time because that's when the United States and South Korea carry out annual war games known as Foal Eagle.
So vehemently does Pyongyang dislike the annual joint military exercise that it often does things to seriously ratchet up tension with South Korea — and by extension, its ally, the United States, whenever the drills commence. This year, the North has been pressing the United States to call off the exercise, something Secretary of State John Kerry has refused to consider. In response, the North withdrew an invitation to a U.S. diplomat to come negotiate for the release of American Kenneth Bae, who is carrying out a 15-year hard-labor sentence.
Foal Eagle is scheduled to start Monday, so expect the North to take a hard turn for the hostile. Let's take a look at some highlights from the past couple of years, shall we?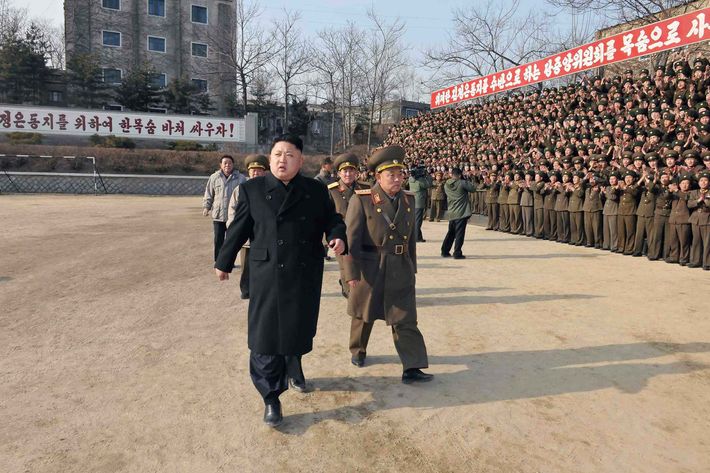 2013:
March: North Korea threatens pre-emptive nuclear strikes against the United States as joint military drills loom and the

U.N.

Security Council votes for more sanctions after its nuclear

 

test.
April: South Koreans are prohibited from coming to work in the jointly operated Kaesong industrial zone, which the North said they were trying to turn into a "hotbed of

 

war."
April: Amid "near-daily" threats against South Korea and the United States,  the North moves a missile it said had "considerable range" to its East Coast after

U.S.

bombers flew over the Korean

 

Peninsula.
2012:
April: The North carries out a much-anticipated rocket launch, which many saw as a thinly veiled ballistic missile test. Unfortunately for Pyongyang, it failed abjectly, the rocket breaking up and crashing into the sea off the Korean Peninsula's west

 

coast. 
April: Truck-loaded "nuclear missiles" paraded through Pyongyang as part of a 100

th

anniversary celebration of the North's military turn out to be

 

fakes.
April: The North issued an unusually specific threat against the South, saying it would "reduce all the rat-like groups and the bases for provocations to ashes in three or four minutes, (or) in much shorter time, by unprecedented peculiar means and methods of our own

 

style."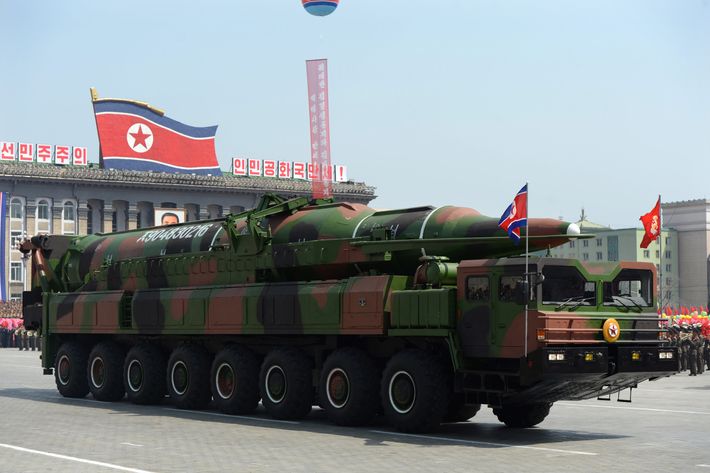 But the pattern dates back at to at least the late 1990s — the exercises began in 1997 — and all that has varied has been the North's degree of craziness. In 2011, a relatively mellow year, it simply threatened to turn Seoul into a "sea of fire." But in March 2010, a South Korean ship, the ROK Cheonan, blew up and sank along a disputed sea border with the North. While Pyongyang denied sinking the ship, an investigation later showed it had been hit with a North Korean torpedo.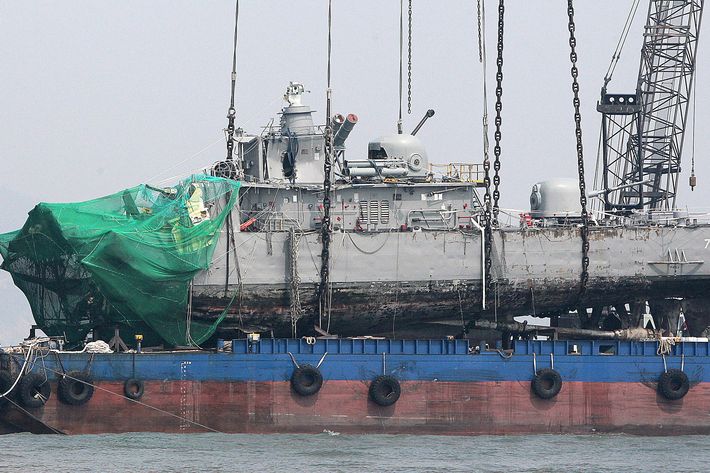 This year, the North's leverage lies partly in its treatment of foreign prisoners including Kenneth Bae, the American missionary sentenced to 15 years' hard labor there. The North has been toying with the United States over whether it would allow any diplomats to come advocate for his freedom, making plans to allow them and then canceling those plans at the last minute, citing tensions created by the war games. It just took a 75-year-old Australian man prisoner, adding to animosity with the West. All this comes a week after the United Nations issued a report that found the North's human rights violations were comparable to the Nazis', so Pyongyang is obviously not too worried about its international image.