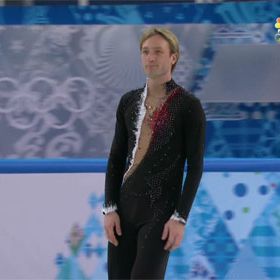 Between the human interest stories and the impressive displays of athletic prowess, there is a third, more compelling reason to watch the Olympics: the stakes. At any point, an athlete at the top of his or her game can fall, sustain an injury, or just plain blow it on the world stage. And by "an athlete," we mean numerous athletes, and in particular the competitors in men's slopestyle skiing.
As Sweden's Henrik Harlaut proves, you can practice ski jumps every day for your entire adult life and still go down like your grandfather falling off the roof. Harlaut also wears XXXXL pants that repeatedly slide down during his runs and carries a raw egg in his pocket for luck because he saw it in Cool Runnings, thus making him our nominee for most delightful Olympic wierdo.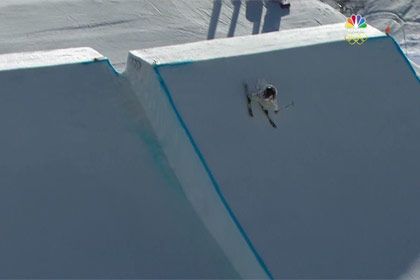 American skier Nick Goepper also biffed it during slopestyle, but he still won the bronze, while teammates Joss Christensen and Gus Kenworthy took home the gold and silver, respectively. God bless those multiple runs, and god bless Joss Christensen's extremely excited mom Debbie.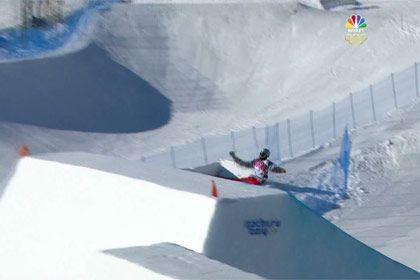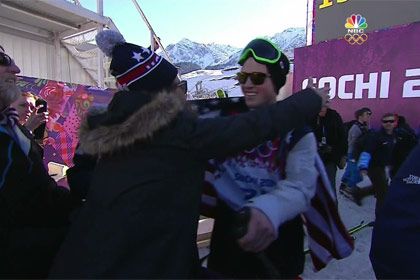 The U.S.'s slopestyle sweep brought our medal count up to twelve, tying us with the Netherlands just behind Norway. Germany is close behind at ten medals, tied with Canada after winning gold in the women's and men's singles and doubles luge, as well as the team relay event. Germany loves to luge! It's just their thing!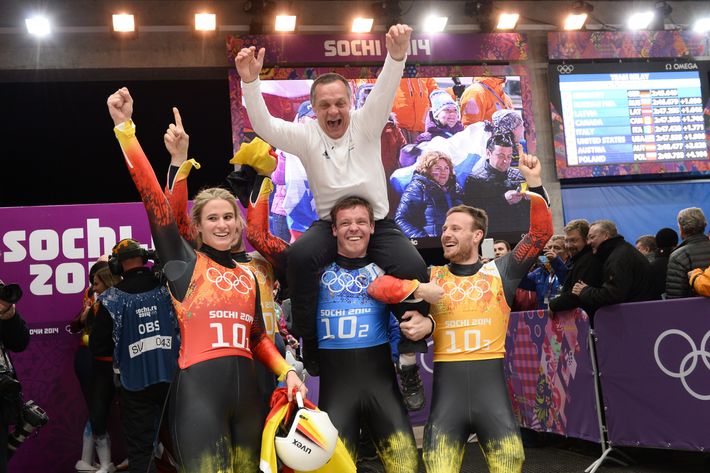 We're also already looking forward to adding the men's hockey gold to our count, seeing as how we utterly crushed Slovakia 7-1. Just going to go ahead and count those chickens now.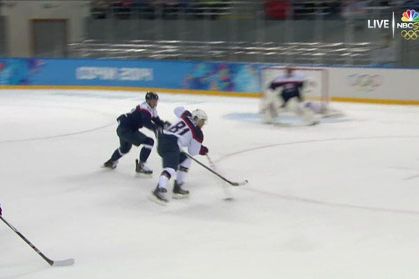 The U.S. could have another medal coming from either Noelle Pikus-Pace or Katie Uhlaender in women's skeleton, though they have two runs left to go tomorrow. Until then, we've been focused on the skeleton riders' gorgeous helmets, like the one worn below by Canada's Sarah Reid, and the fact the camera angle makes every competitor look a disembodied head and a butt riding a sled.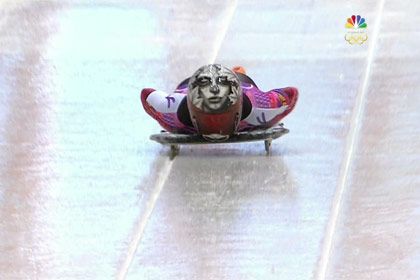 Haha, just great. Without further ado, let's talk about the men's ice-skating short program. As you might have heard, Russian superstar Evgeni Plushenko had to withdraw from competition after a painful jump during practice.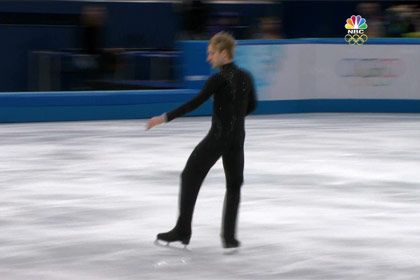 In case you're skeptical about his injury and wanted to gather evidence, here is Plushenko's surgical scar, which NBC captured before he started practice. Plushenko's coaches lifted his shirt on TV while discussing his past surgeries.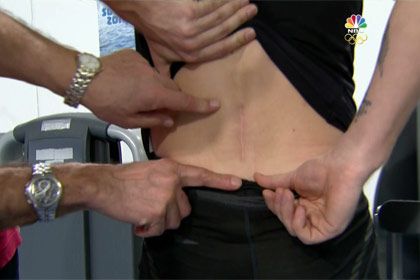 However, what you might not have realized is that Plushenko pulled out of the short program literally seconds before the competition was to begin, and then immediately retired. The stadium was dead silent for a second when his withdrawal was announced, then the applause began.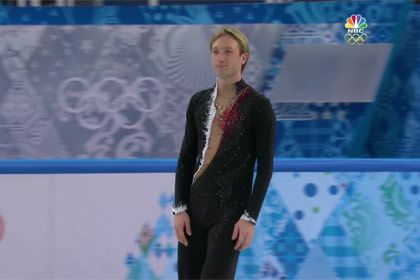 In addition to tugging the planet's heartstrings, Plushenko's withdrawal left the top spot up for grabs. So Japan's Yuzuru Hanyu went ahead and snatched it, earning a record-breaking score of 101.45. The men still have their free skate event tomorrow morning before the medals are awarded, but come on. A record was broken.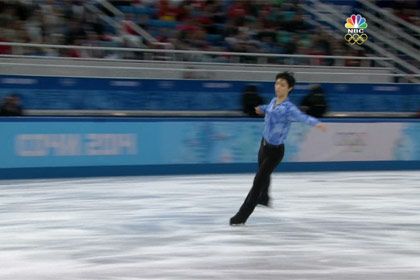 Meanwhile, American skater Jeremy Abbott is probably icing down his ribs as we speak.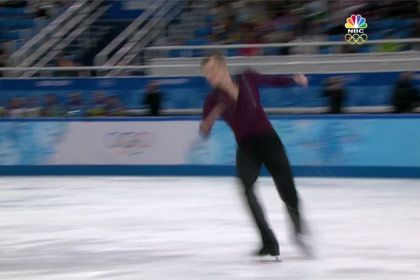 There were actually a lot of insane moments during the men's program, and some of them didn't even hinge on the devastating loss of a skater's dreams! Some of them involved U.S. skater Jason Brown, who performed to Prince's "The Question of U" and has a ponytail. Based on this information, you would be correct in assuming his ponytail has a Twitter account.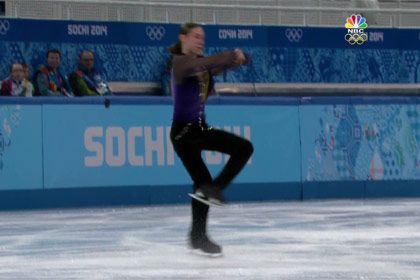 And then … god, and then there was Spain's Javier Fernandez.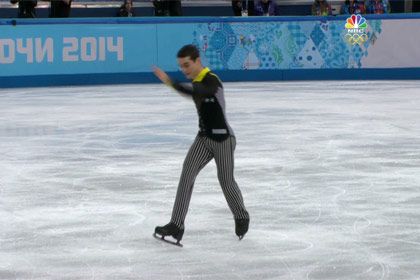 As the Olympics remind us every two years, there are different kinds of winners. There are different prizes to be won.