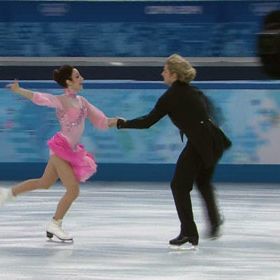 The second week of the 2014 Winter Olympics started off with a bang, and by "a bang," we mean "Mary Carillo learning to make matryoshka by hand." Are you ready for some Russian nesting dolls?!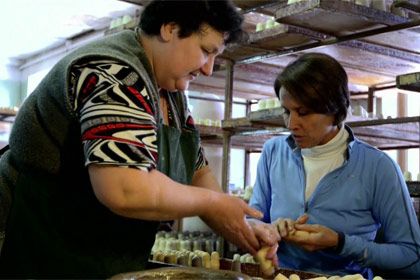 Aside from all that exciting lathe action, women's snowboard cross brought the chills.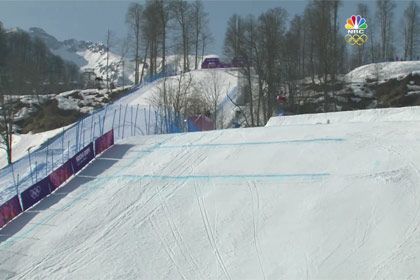 And a near-absurd number of spills.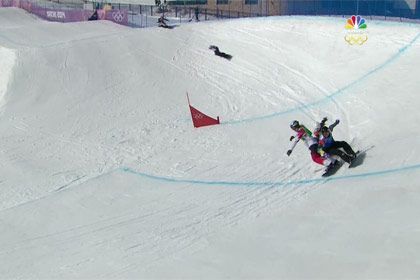 Sadly, U.S. hopeful Lindsey Jacobellis was one of numerous competitors who spun out, or as one of the NBC commentators put it, "The cruel and unpredictable serpent of snowboard cross rises up and bites Lindsey Jacobellis of the United States yet again." That is a verbatim quote.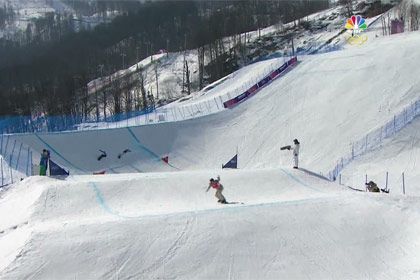 One the flip side, if Jacobellis had won, we might never have met gold medalist Eva Samkova of the Czech Republic.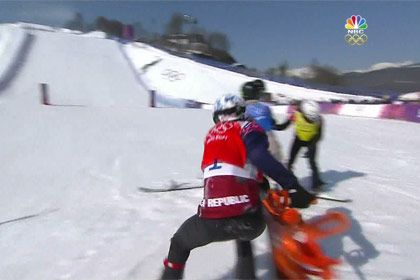 And her good-luck mustache, an objectively superior good luck charm when compared to a pocket filled with raw egg.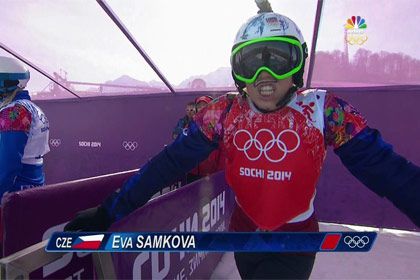 Meanwhile, the U.S. men's hockey team beat Slovenia 5-1 with Phil Kessel scoring three goals.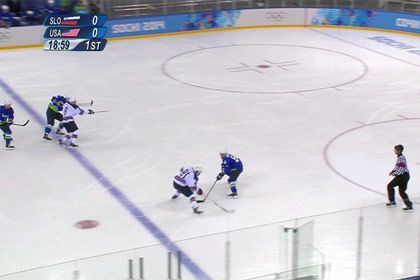 Ryan McDonagh and David Backes also scored, giving the American men a bye into the hockey quarterfinals.
The Russia vs. Slovakia game came down to a shoot-out Sunday, which is how we snatched that sweet, sweet bye. Russia won, but must face Norway on Tuesday for the chance to square off against Finland in the quarterfinals.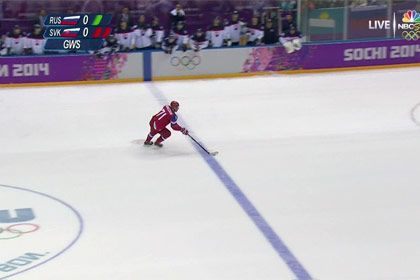 The U.S. men's two-man bobsled team is currently third behind the Russian team going into Monday's second set of runs, but we'd be lying if we weren't all about the Jamaican bobsled team of Winston Watts and Marvin Dixon.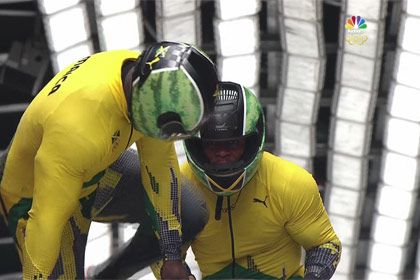 Sadly, Watts's visor detached on one side before the race even began. Add a loose visor to a rocky run and Jamaica came in 30th. Out of 30 teams.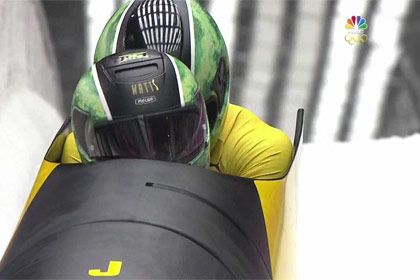 Following the Sunday competition, pairs ice-dancing has essentially turned into a rivalry between Meryl Davis and Charlie White of the United States.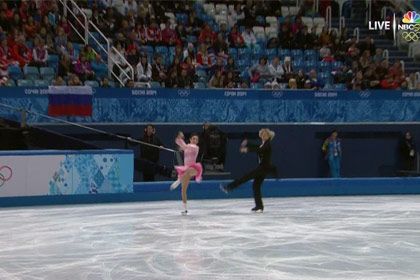 And Canada's Tessa Virtue and Scott Moir.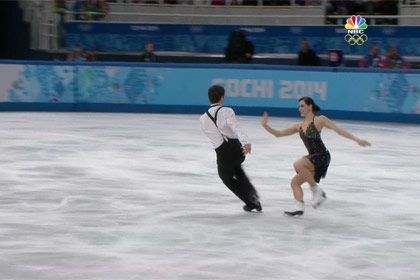 Though seeing as how Davis and White are currently in the lead with the highest short program score ever, how much of a rivalry can it really be? Okaaaay? Are we right or are we right, guys?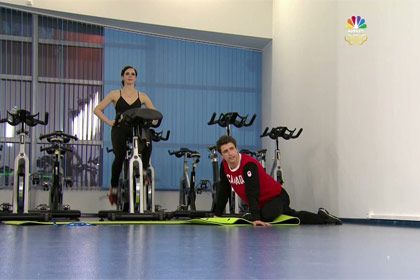 Canada's Kaitlyn Weaver and Andrew Poje, you know what we're talking about.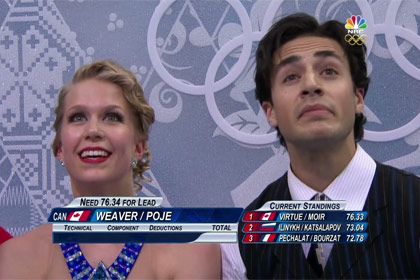 And then there was the men's super-G. NBC coverage of the event focused mainly on U.S. skier Bode Miller, though we appreciated any and all shots of fellow American Travis Ganong.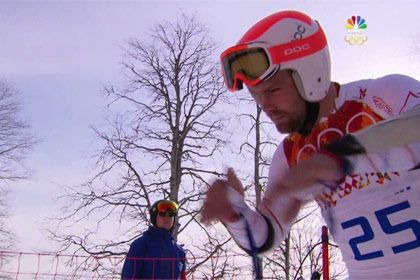 Miller brought in the bronze behind Norway's Kjetil Jansrud and America's Andrew Weibrecht, who won gold and silver respectively.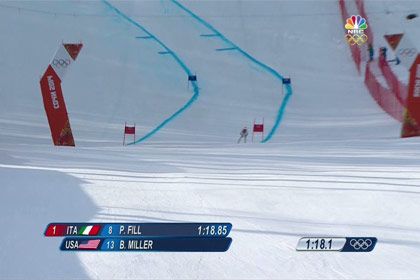 Unfortunately, Miller's post-race interview turned to the death of his brother Chelone, who passed away in 2013, and Miller understandably started weeping. It was an exceedingly rough moment to see televised.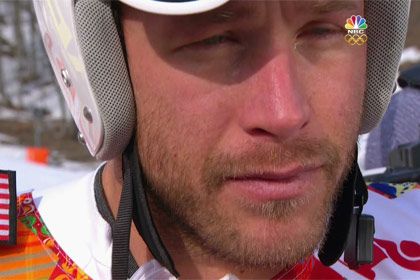 The problem with focusing so intently on athletes' personal lives, which is sort of what the Olympics is all about, is that the moments following a grueling physical and mental exercise is the absolute worst time to discuss a deceased loved one.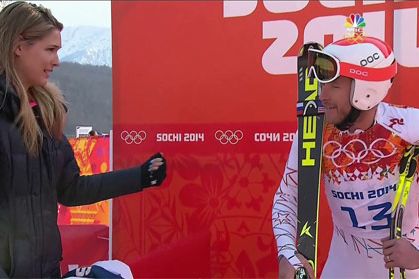 Oh, and the Netherlands swept the women's 1,500-meter speed skating event, thus affirming their medal lead at 17. That being said, the U.S. and Russia are currently tied at sixteen medals, so the Netherlands better watch out.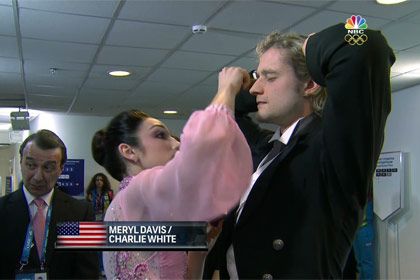 It looks like we've got gold up our sleeves.