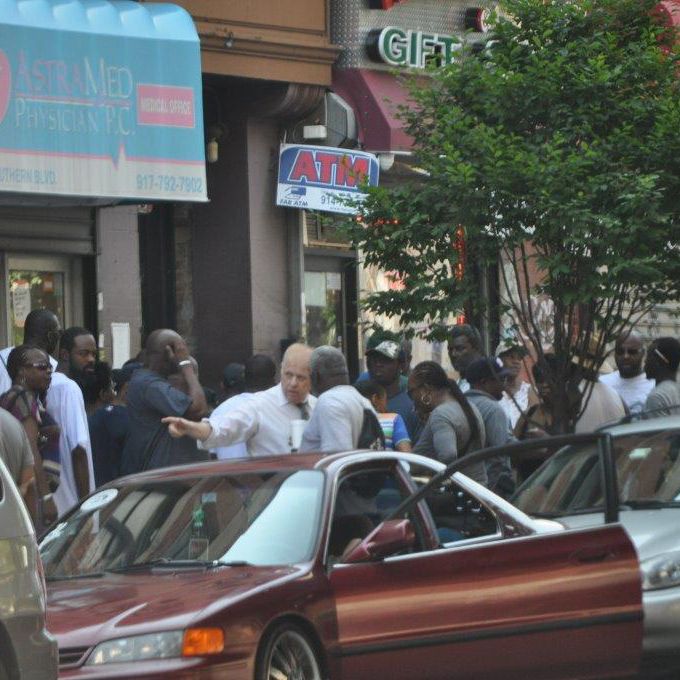 Astra Med before it was busted
Photo: NYC Special Narcotics Prosecutor's Office
On February 5, the DEA and NYPD brought down what's been described as the largest pill mill in the northeast, a string of medical clinics called Astramed with storefronts on Southern Boulevard and Westchester Avenue in the Bronx, which sold prescriptions for 5.5 million Oxycodone pills with a street value of half a billion dollars. Twenty-five people were arrested, including alleged gang members with aliases like Ra-Ra, Grande, Cash Money, Booby, Coco, Crusader Rob, and Pork Chop. By all accounts, Astramed was, as one DEA agent puts it, "an out-of-control place." Crowds lined up outside the entrance like it was a nightclub, complete with bouncers; double-parked cars with out-of-state plates idled while dealers from as far away as Florida made buys.
For all the talk of an Oxy epidemic in New York — Attorney General Eric Schneiderman has noted that, in a state with 19.4 million people, pharmacists filled 13 million prescriptions for opiate-based painkillers drugs in 2012 — the DEA has never brought down a clinic here before. The fact that the case involves not just drug-dealers but practicing doctors makes it all the more monumental, given how the writing of prescriptions isn't, in and of itself, illegal (strictly speaking, Astramed's customers weren't buying pills; they were buying scrips). And yet for years, it seemed everyone on the street knew what was really going on behind the clinic's door. But only after the bust did it become clear just how complex the operation was — and how immensely difficult it was to take down.  
The man at the center of it all was Kevin Lowe, a 54-year-old doctor with houses upstate and near the north shore of Long Island. Lowe founded his first clinic in St. Albans, Queens, in 1993, when he was fresh out of medical school, taking over the lease of a vacant building from an older physician who was retiring. He opened a second in 1996 in Hempstead, and a third in Jamaica Queens in 1998. The two Bronx locations opened in 2005 and 2007 — all called Astramed, and all with a stated focus on preventive medicine. Lowe presented himself as a caring, community-minded doctor, instructing his staff to promote healthy lifestyles; he even personally developed a diet that, according to the Astramed website, "has realized remarkable results for many of our patients and the number of our patients on this  formula keeps growing exponentially!" 
Keeping with his clean image, Lowe didn't seem to make a habit of prescribing Oxycodone himself; when the DEA sent someone to his office for a prescription, all he got was a referral to another doctor. What Lowe did do, according to prosecutors, was bankroll the two Bronx locations. The DEA currently believes that Lowe, a master of compartmentalization, ensured that the other Astramed locations weren't crooked. But in the Bronx, he allegedly paid the Astramed doctors $300 for every prescription they wrote. If they saw a patient and didn't write a prescription, they didn't get paid. In return, the revenues flowed up to him: Lowe is said to have earned $12 million over a three-year period from those two clinics. 
Those clinics served as neutral territory for several gangs, according to the DEA — a sort of Oxy wholesaler, dealing out to a fleet of retailers, or "crew chiefs," who, a DEA source says, "all knew each other and all respected each other, but they didn't associate with each other." The crew chiefs paid a $1,000 admission fee (sometimes as high as $1,600) to get their people into the clinic for appointments. The visits with doctors usually lasted just a minute or two, involved no physical examination, and always ended the same way: with a prescription for 180 30-milligram tablets of Oxycodone. Once they got the prescriptions, Astramed's patients would fill them at pharmacies in upstate New York, New Jersey, Pennsylvania, North Carolina, Florida, and Georgia. Then they'd hand them over to their crew chiefs, usually in exchange for $500, and they would sell the pills up and down the East Coast. 
According to the agents who worked this case, Lowe artfully avoided the headache of setting up a crime syndicate himself. All he had to do was put the pieces in place for doctors to write legitimate prescriptions. He built it, and they came. (And Lowe supervised everything, according to the indictment, with surveillance cameras.) It didn't matter how conspicuous the operation seemed from the outside. The DEA couldn't just raid the place. Pill mills are not like crack houses, even if they conduct business just as brazenly. Building a case against a doctor means having to prove beyond a reasonable doubt that the doctor, as it's said, "deviated from the generally accepted standards of best professional practices." To figure out which side of the line the Astramed doctors were on, the DEA had to get inside the clinic. And Astramed wasn't letting anyone inside who didn't already know someone who knew someone. 
The first physician to be noticed over-prescribing at an Astramed clinic wasn't Lowe, but a doctor named Tomasito Virey, who in the summer of 2012 made it to the top of the New York State Department of Health's list of frequent prescribers of Oxycodone. The previous year, he'd signed 3,208 individual prescriptions — that's 60 scrips a week, or 48 percent more prescriptions than the next closest physician. When a local NBC reporter asked Virey why he prescribed so much Oxy, the doctor replied, "We have a lot, a lot, a lot of sick patients." Even back then, neighbors were calling Astramed a pill mill. But the local NBC report effectively derailed an investigation the DEA had been conducting into the clinic. Virey stopped prescribing Oxycodone as soon as he became a TV news star, and that Astramed office closed up shop, putting the Feds back at square one. 
Luckily for the DEA, another doctor, Robert Terdiman, started writing prescriptions at the other Bronx Astramed office on Southern Boulevard. Terdiman allegedly wrote more than 17,000 Oxycodone prescriptions (or 3 million pills) in an 18-month period, averaging several hundred per week and as many as 126 scrips in a single day. Those pills can go for $30 each, or a total street value of over $90 million. The DEA first heard about Terdiman from a medical group in Valhalla, New York, that Terdiman once worked with, now complaining that suddenly, after years of nothing, they were fielding calls from pharmacies for countless prescriptions written out by Terdiman. When agents learned he worked at another Astramed clinic, they did some digging and connected the dots between the two facilities, both of which were allegedly financed by Lowe.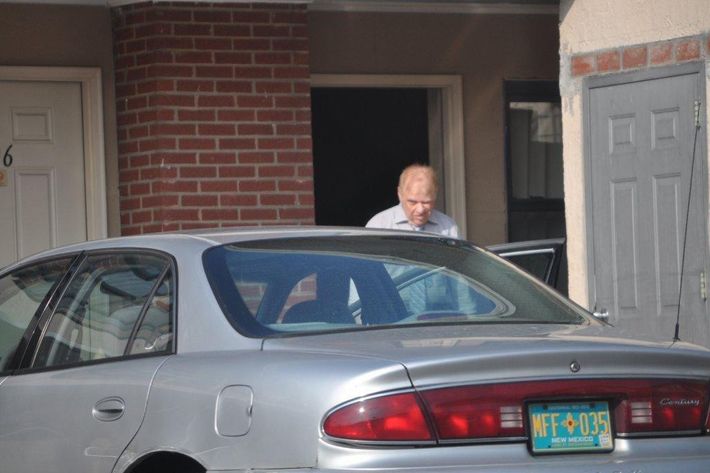 The DEA went to the local narcotics cops to further build their case. Together they formed what they call the New York Tactical Diversion Squad, with eight DEA agents, five NYPD detectives, an NYPD sergeant, and upstate detectives from Westchester and Orangetown. It took until January 2013 to get agents in to see the doctor. Terdiman didn't examine these undercover agents or collect any MRIs or X-rays; he just asked some cursory questions about pain, physical therapy, and surgery, ignoring inconsistent responses from them on repeat visits, and just writing out the same prescription, over and over again.
It took another year to build a financial case. It helped, the DEA says, when too many robberies persuaded the clinic to switch from cash to money orders. Eventually, Terdiman himself must have suspected something was up, a DEA source says, because he called the DEA directly at one point to ask if he was under investigation. (The DEA declined to answer his question.) Then they had to parse out whom exactly to prosecute besides the doctor. In the end, they busted 25 people, including Terdiman, the crew chiefs, and the man behind it all, Kevin Lowe.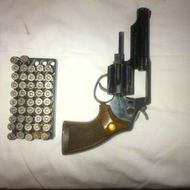 They found Terdiman at a motel in Yonkers, with a .357 caliber revolver and 47 rounds of ammunition inside a TV stand. Authorities found more than $740,000 in his savings account, but he looked like a wreck at his arraignment. "He's in a state of shock," said his lawyer. "Who wouldn't be?" Lowe, meanwhile, pleaded not guilty, post his $5 million bail, and is now wearing an ankle bracelet in home-detention in Melville, Long Island. But he seems to think he can beat the charges. His lawyer, Robert Dapelo, called the case a "travesty," blaming the whole thing on "rogue doctors."