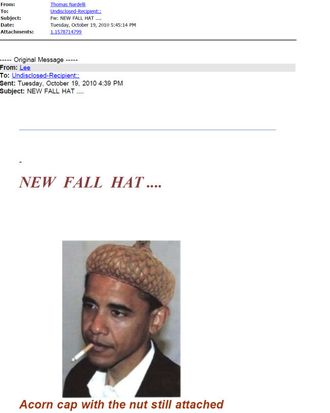 The dump of 27,000 emails related to investigations swirling around Wisconsin Governor Scott Walker has resulted in the shocking revelation that he employed your crazy racist Uncle Norval, the one with the AOL address who makes everyone uncomfortable on Thanksgiving. Among the cache, which Walker's staff forwarded using personal email addresses, a failed attempt to avoid detection, is one depicting President Obama as an "acorn cap with the nut still attached," and also smoking a cigarette, like evil people do. The others are worse, and even less funny!
Former Walker chief of staff Thomas Nardelli forwarded his his deputy, Kelly Rindfleisch, and others a chain letter called "The Nightmare," in which the narrator wakes up as a poor minority of all kinds and culminates in the punch line, "I can handle being a black, disabled, one armed, drug-addicted, Jewish homosexual on a pacemaker who is HIV positive, bald, orphaned, unemployed, lives in a slum, and has a Mexican boyfriend, but please, Oh dear God, please don't tell me I'm a Democrat." It's like an overstuffed burrito of offensive.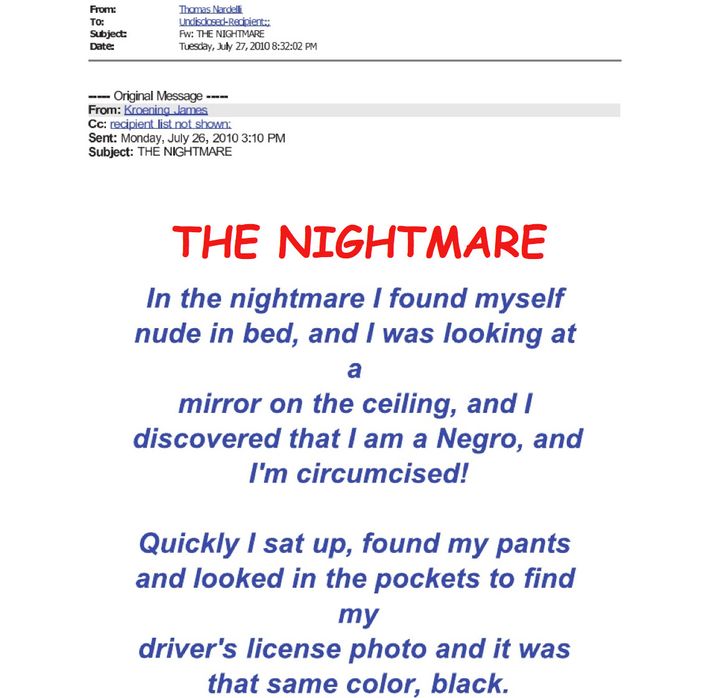 Rindfleisch got in on the action, too, passing along this clever one about dog welfare for canines that are "mixed in color, unemployed, lazy, can't speak English and have no frigging clue who their Daddys are." Get it? Like minorities.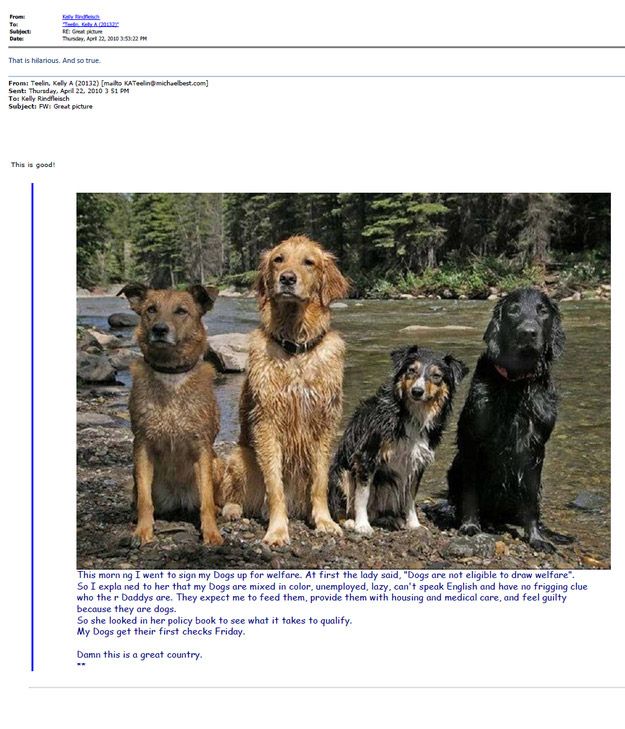 "This is hilarious," Rindfleisch wrote along with the attached gag. "And so true."