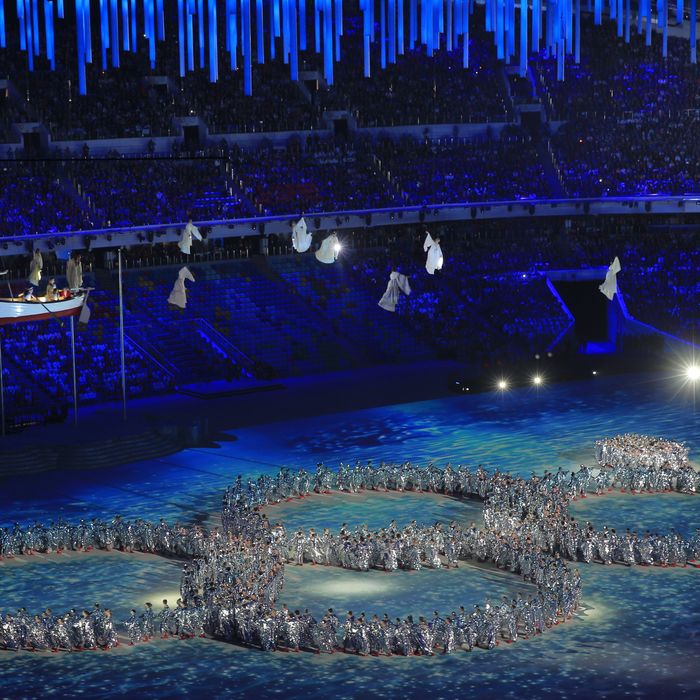 Just when we were starting to think that the Sochi Olympics would never end, they did. Vladimir Putin and the gang bid farewell to their many international guests on Sunday with a closing ceremony that picked up where the opening ceremony left off a mere sixteen days ago. And, somewhat surprisingly, given Putin's infamous self-seriousness, there was a little joke about how one Olympic ring failed to open during the first Sochi spectacle.
As you can see, some costumed performers re-created the historic embarrassment: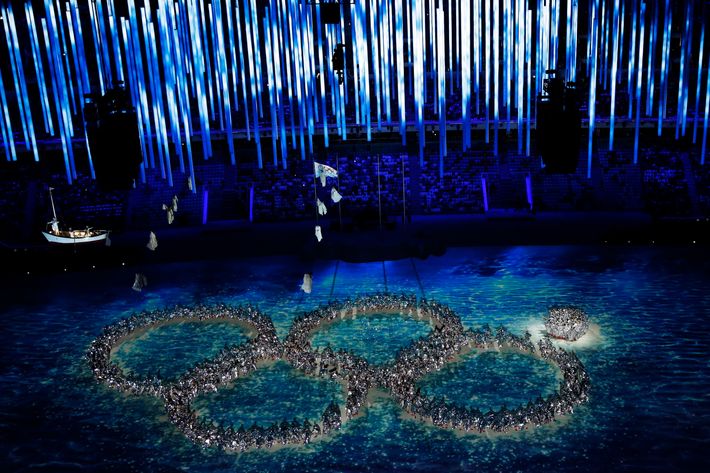 Of course, they managed to fix the issue this time around: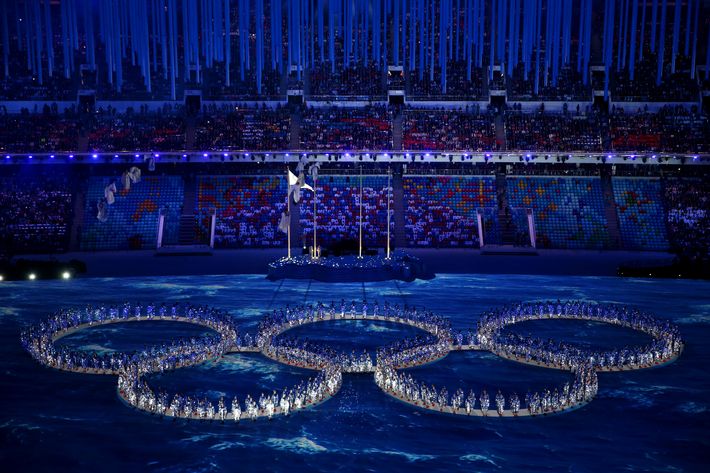 (Un)fortunately, the ceremony did not include any other funny acknowledgements of the many #sochiproblems that occurred over the last couple weeks, such as the stray dogs, the non-functioning toilets, the broken doors, or Bob Costas's horrible eye infection, not to mention the detention of gay rights activists, the whipping of Pussy Riot, and that racist Russian figure skater. So, what did they have?
Fireworks, obviously: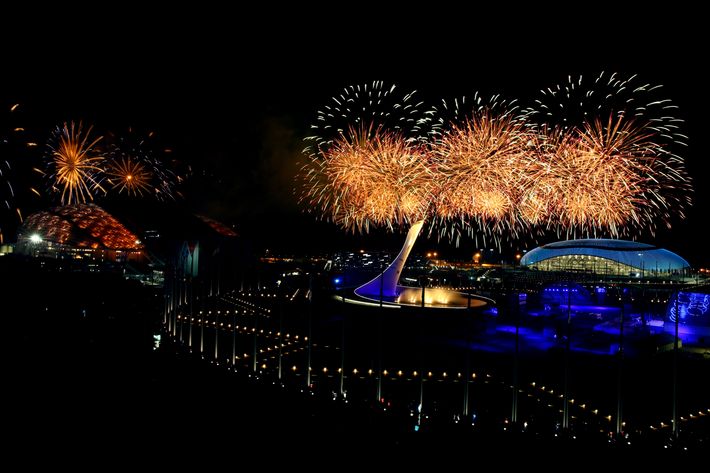 Creepy giant animals: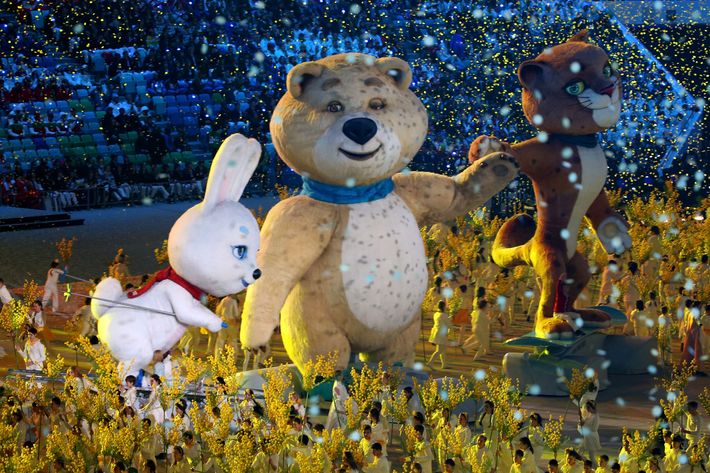 Ballerinas: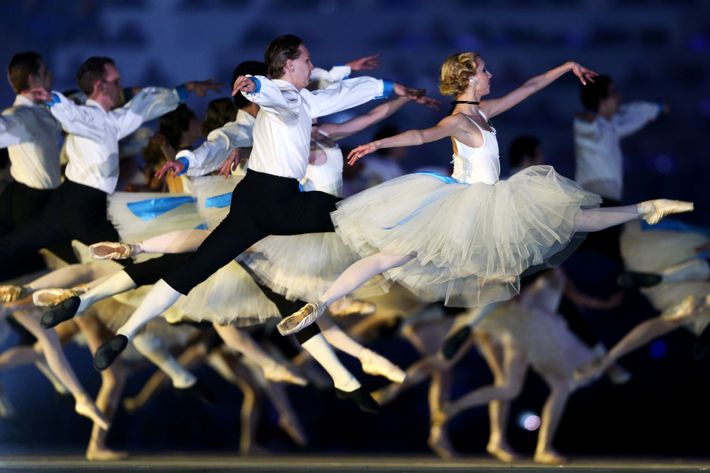 Acrobats: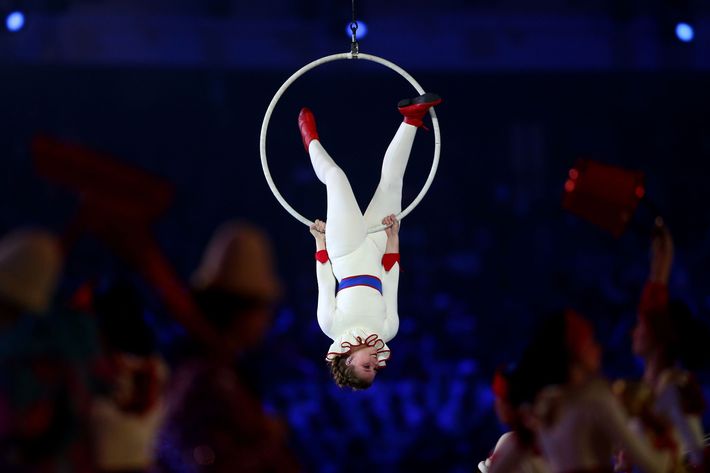 Chandeliers: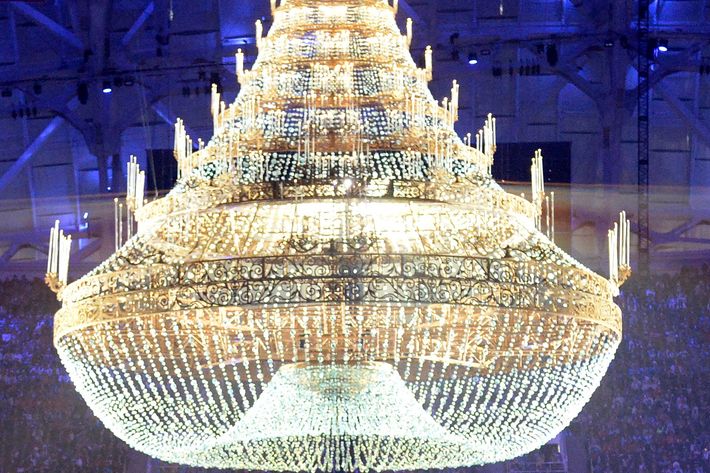 Floating ships: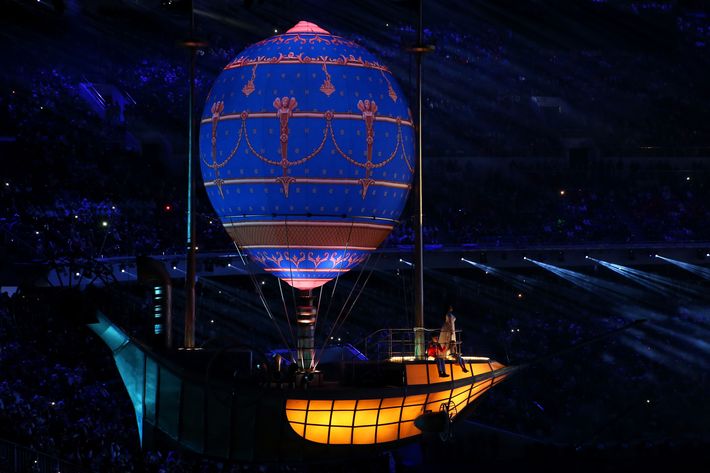 Russian history and literature!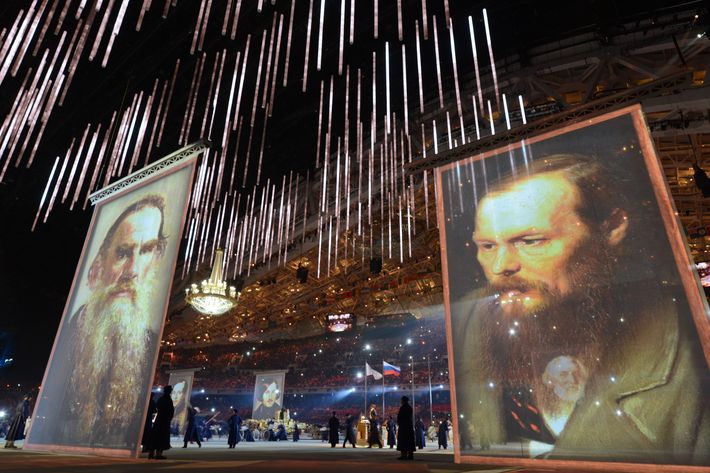 Whatever this is: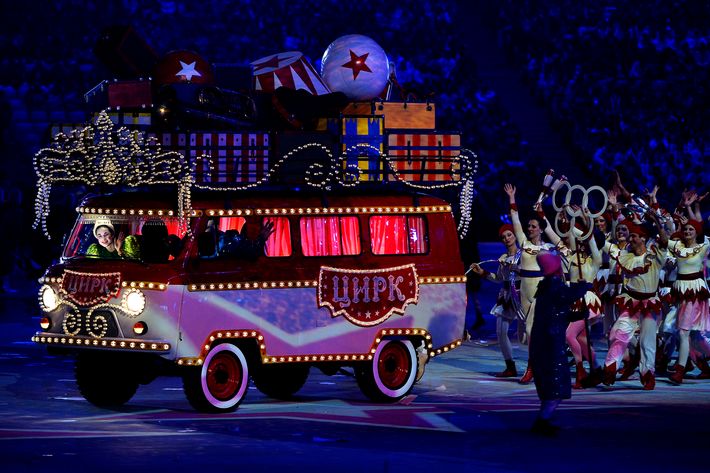 And lots and lots of athletes: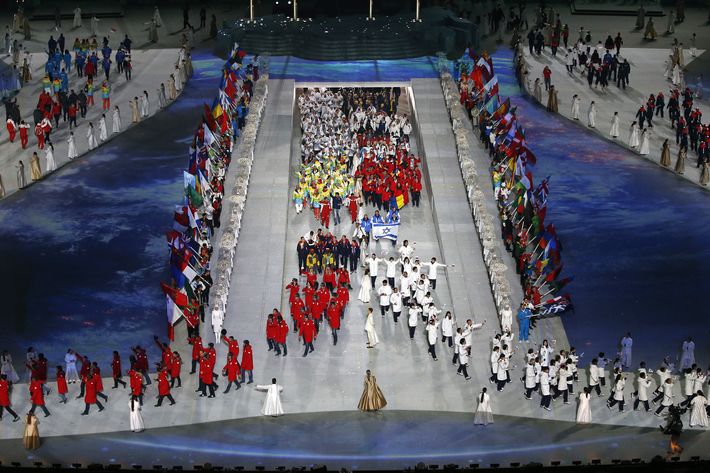 That's all folks! See you in Pyeongchang in 2018, assuming the world still exists by then.