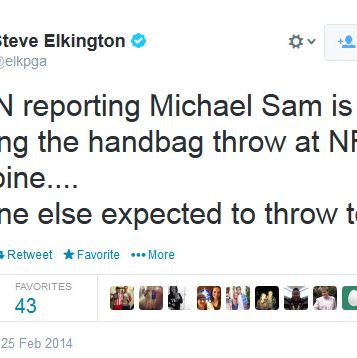 Steve Elkington, for those not boring, old, or white enough to follow the PGA Tour, is an Australian golfer known mostly these days for being an asshole on Twitter. Racism: Check. Sexism: You bet. Insensitivity after a tragedy: Of course. Today, smug homophobia.
While the NFL may be getting used to gay prospect Michael Sam already, athletes in other more "traditional" sports still have some growing up to do, apparently.
Elkington followed up with a weak response — "I'm for Sam I'm against ESPN telling me he's gay" — but a deeper look at his account reveals something of a fixation on the sexuality of others: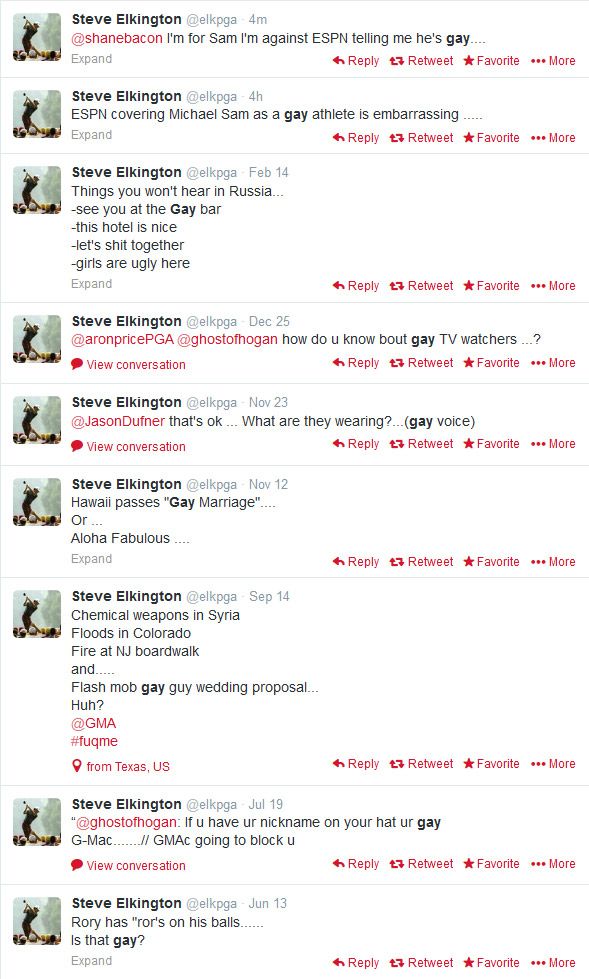 And so on …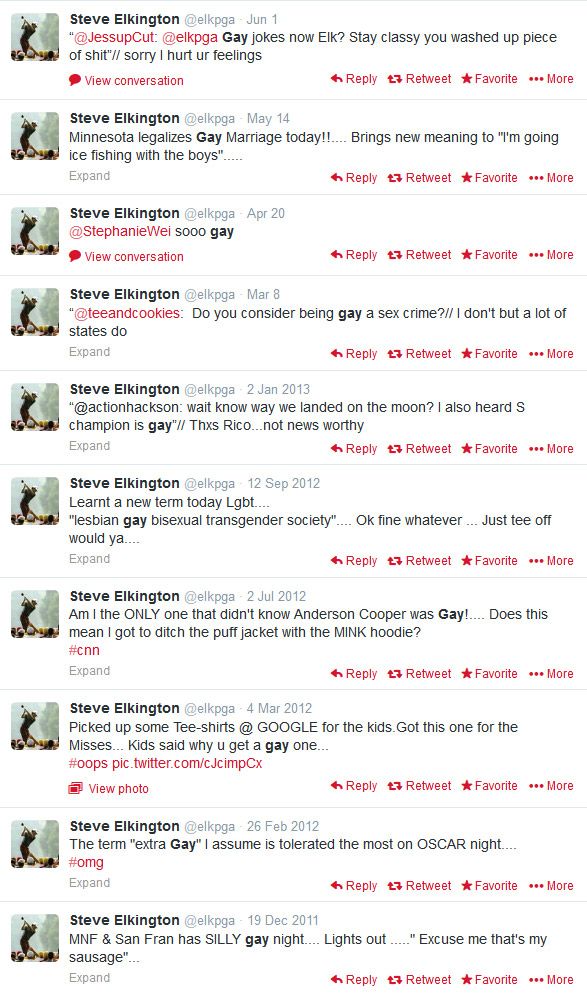 You can now go back to not caring about golf.
Update: Elkington has not yet stopped tweeting ill-considered things: