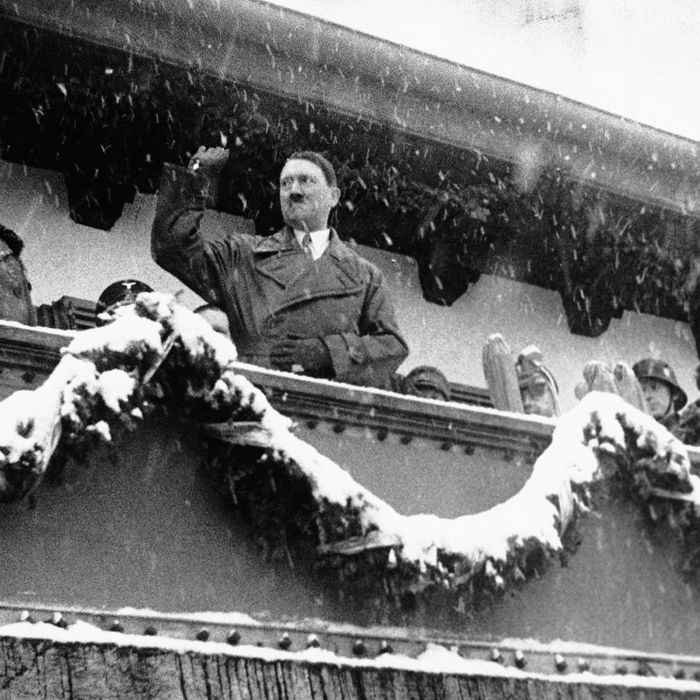 Photo: Lucien Aigner/? Corbis. All Rights Reserved.
Last week, chess champion Gary Kasparov became perhaps the highest-profile person to compare the current Winter Olympics in Sochi, Russia, under Vladimir Putin, to Berlin's 1936 Summer Games, in Adolf Hitler's Germany. "Anyone who thinks that is an exaggeration is forgetting a very important factor. Hitler in 1936 was seen as a thoroughly respectable and legitimate politician," Kasparov said. An example of Godwin's Law? Probably, but there are some comparable points, such as a powerful individual leader presiding over an international event on which he spent unprecedented amounts of money while conditions inside his country became more oppressive. But it reminded us that the winter games of that year were also held in Germany, in the Bavarian town of Garmish-Partenkirchen, and they look pretty shocking today.
While the Summer Games of 1936 were really known as the "Nazi Olympics," complete with the famous Leni Riefenstahl cinematography and the threat of a boycott by the United States over Hitler's racist policies, the winter games were pretty darn Nazi-oriented as well, as a bunch of old photos from Getty and elsewhere show.
These shots of Hitler and his staff enjoying the show, Olympians from all over performing in front of swastika banners, and the Canadian team giving a Nazi salute, feel awfully chilling when now that we know what those symbols would come to stand for. At the time, however, it must have felt pretty natural. Despite Germany's increasingly intolerant policies, it removed anti-Semitic signage around the Games in order to soften its look, and Germany actually included a hockey player of Jewish descent, Rudi Ball, as a token example of how it wasn't totally anti-Semitic. But these games were still quite clearly a precursor to the infamous "Nazi Olympics" of the following summer.
The Opening Ceremonies look fairly normal here, though that kind of assembly would come to look more ominous: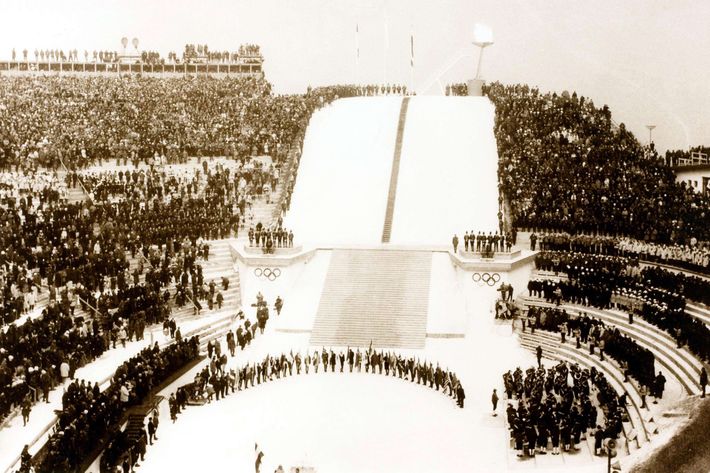 But it's chilling to see the American flag falling in line behind the Nazi flag here: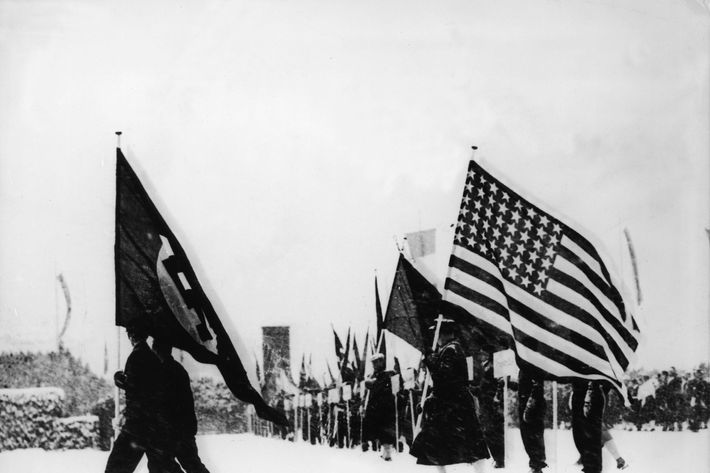 The Canadian Olympic team's Nazi salute as it passed by the reviewing stand resulted in this regrettable shot: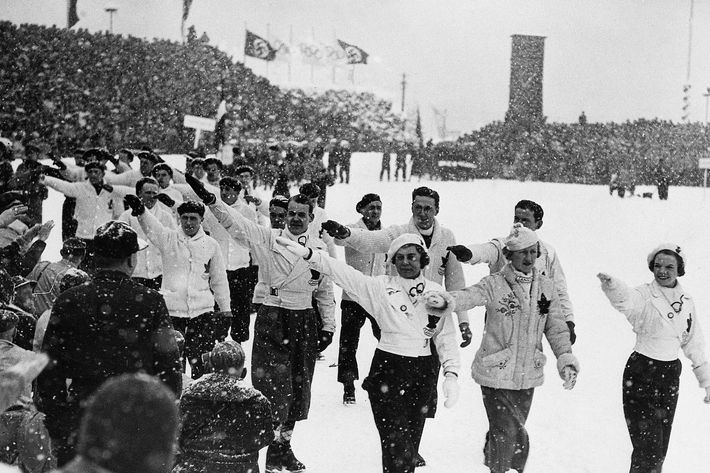 Like any games, these involved speechifying by Olympic officials; in this case, Karl Ritter von Halt, president of the Garmisch-Partenkirchen Olympic Organizing Committee: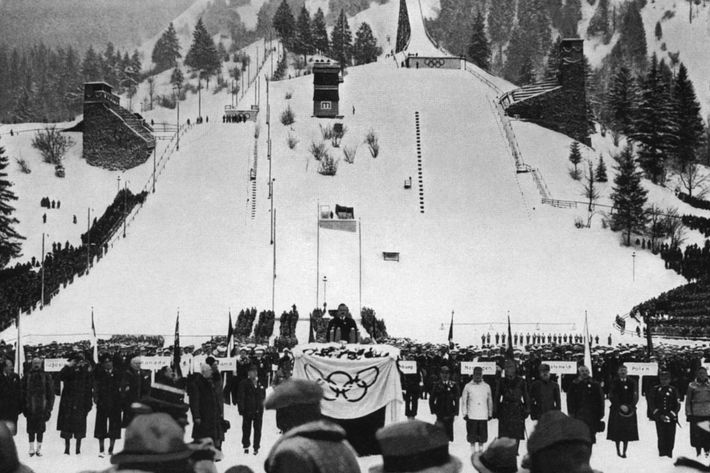 Even as German troops moved back into the demilitarized Rhineland between Germany and France during the Winter Games, the Nazi flag flew jovially above the French tricolor in this poster: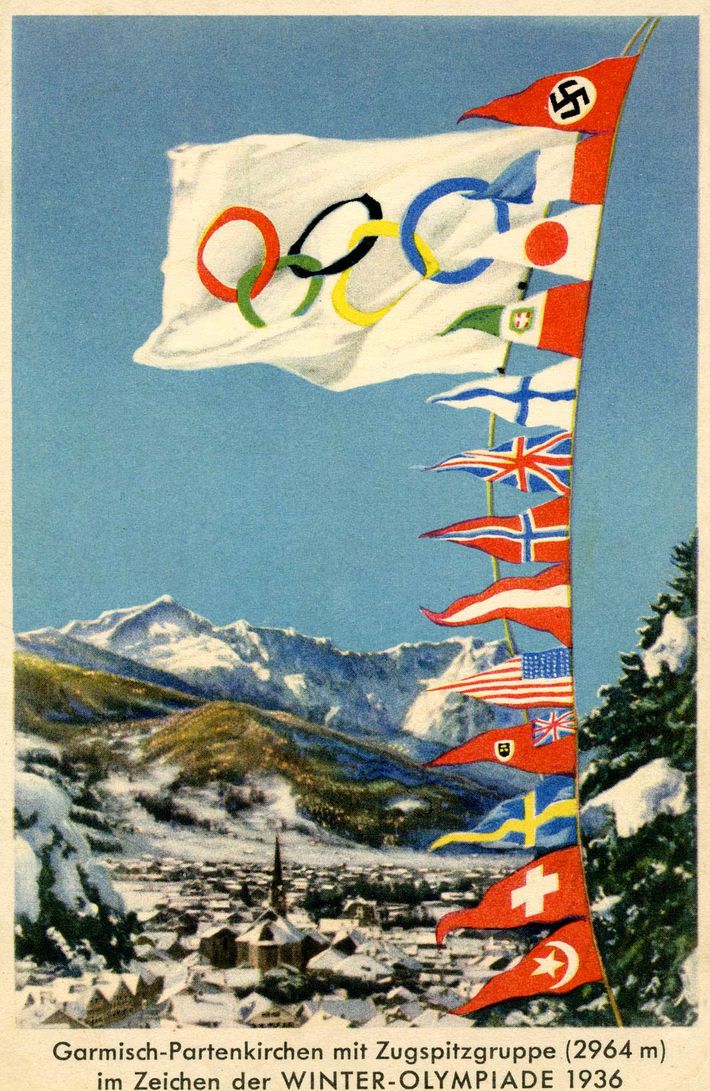 Adolf Hitler traveled by convertible, to greet the cheering crowds: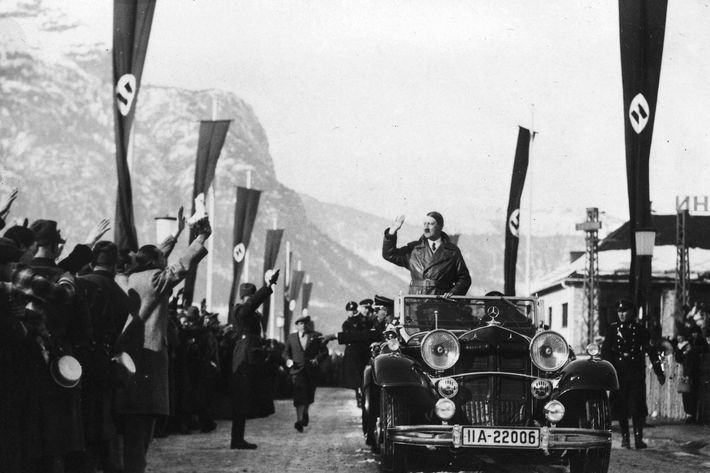 Most people arrived by train, to a Garmisch station adorned with huge Nazi banners: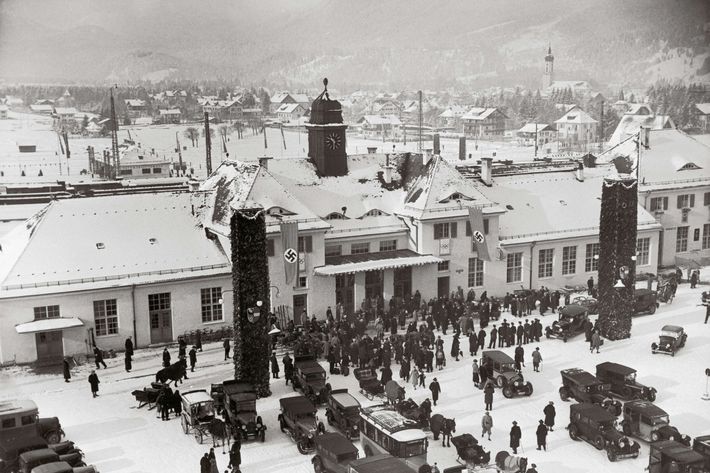 Alpine skiing made its debut in the 1936 Winter Games. Here's German skier Chistl Cranz performing in front of a crowd that included uniformed Nazis in the women's alpine combined: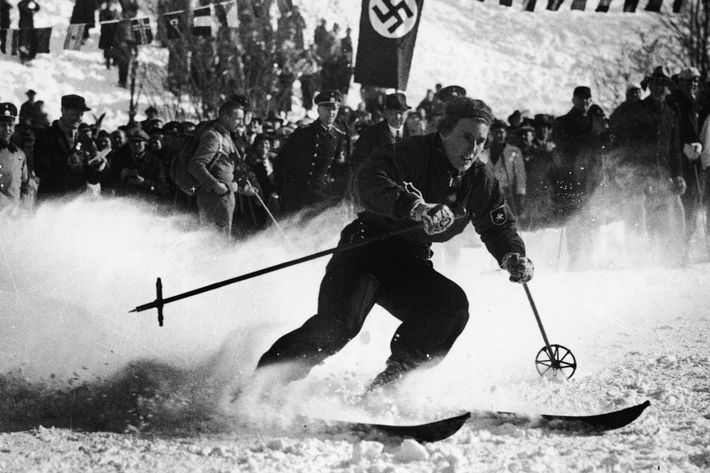 Ski jumping was also a big hit. Here's Masaji Iguro, of Japan, flying in front of a Nazi banner during a training session: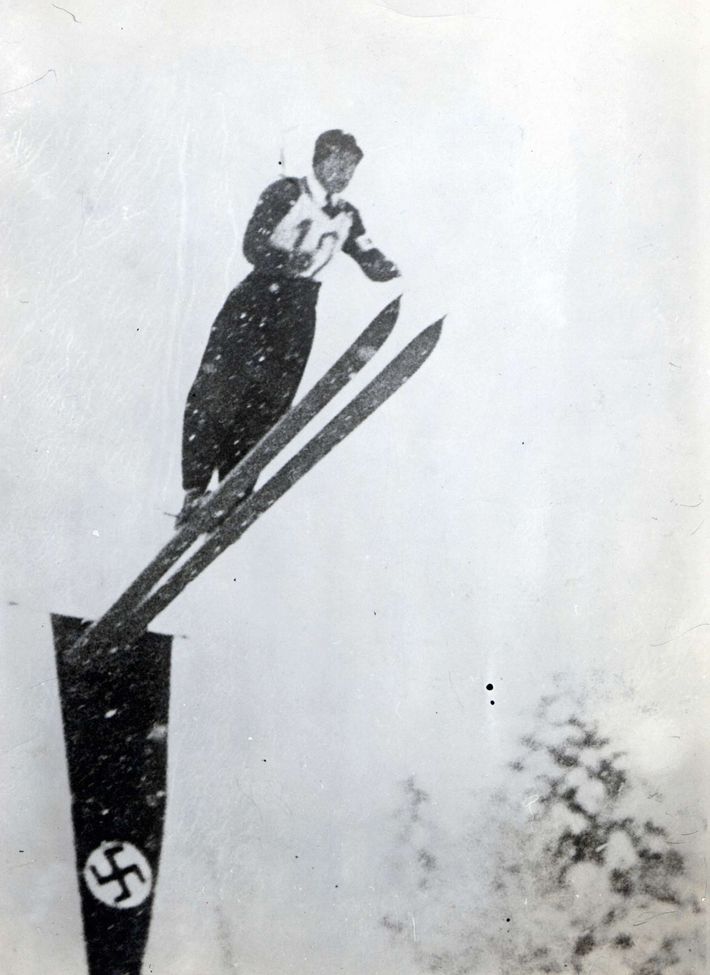 Here, the Norwegian champion Birger Ruud executes a record jump of 71 meters in a training run as swastika banners fly: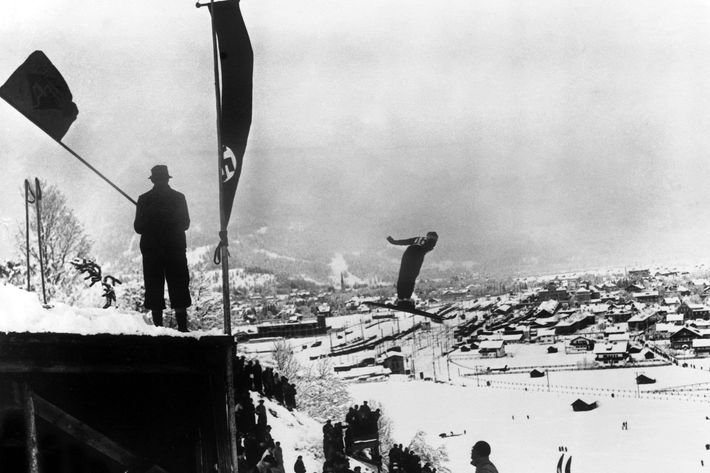 The German figure-skating duo of Maxi Herber and Ernst Baier gives a Nazi salute as they receive the gold medal: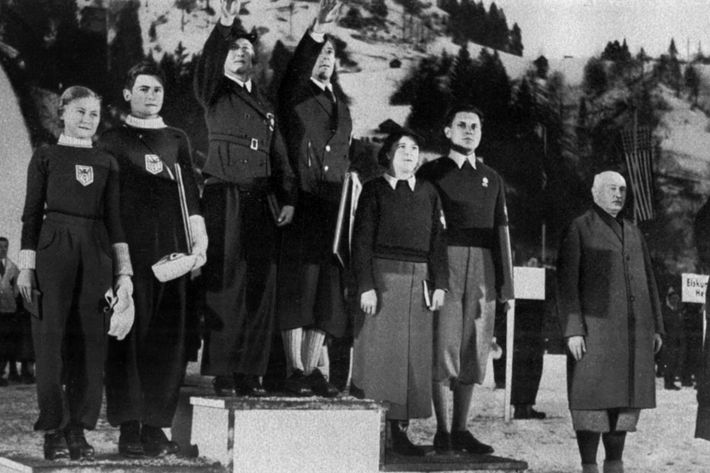 Nazi uniforms were prominent at these Games, unlike the subtler, purple-clad security guards at Sochi: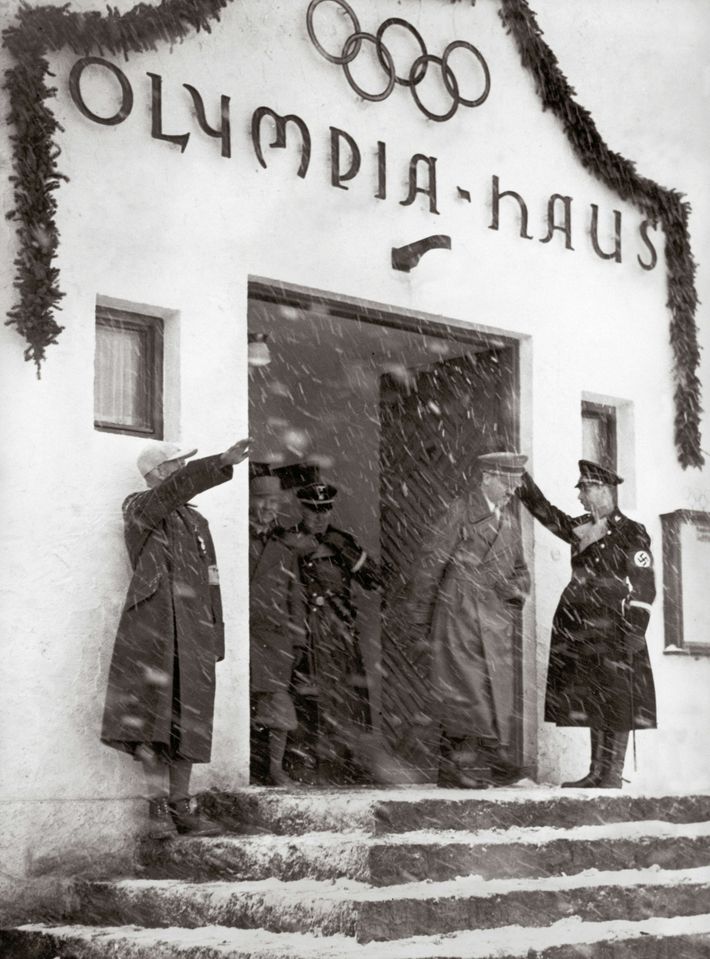 Here, Hitler peers out of the window of his residence to greet the assembled crowd: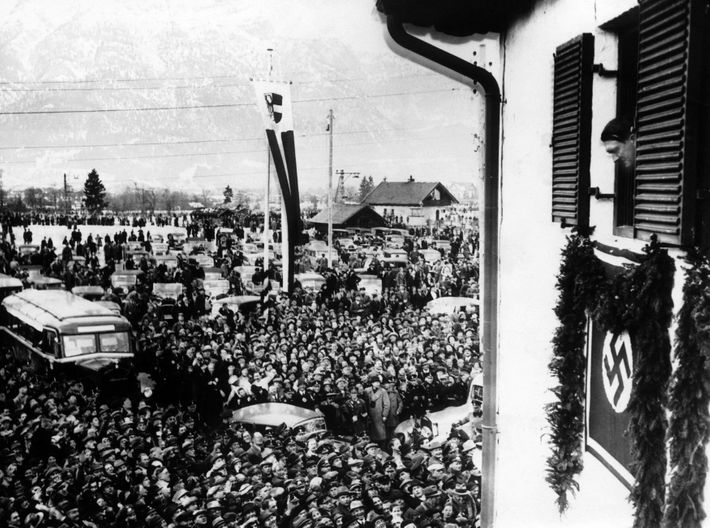 This poster leaves something to the imagination, but what do you think that skier is doing with his arm?