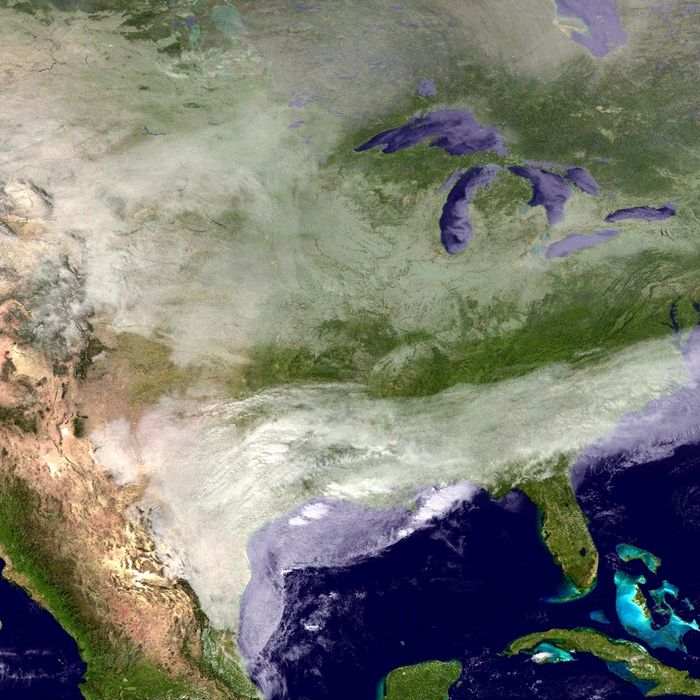 Photo: Handout/NOAA/Getty Images
It's pretty much miserable everywhere. While California suffers through its drought issues, the East Coast is being punished by yet another winter storm, including "significant – crippling – ice totals from Atlanta eastward along the I-20 corridor," according to the National Weather Service. The Southeast, not used to this sort of thing, is really struggling: At least seven deaths have been reported, thousands of flights have been canceled, and 300,000 customers and rising are without power. Some areas in the Carolinas are expecting 18 inches of accumulated snow.
Update: As Wednesday evening creeps in, cities like Raleigh and Atlanta have already been paralyzed by the storm. In Georgia alone, 119,000 people have lost electricity, with problems extending west to Texas and Mississippi.
Roads are either abandoned, like The Walking Dead plus snow, or overrun with traffic: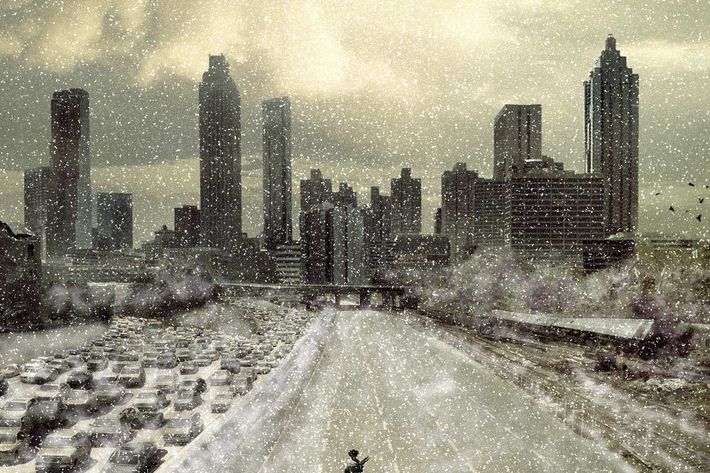 Preparations are makeshift at best:
More mess:
And it's coming for us. New York, by this point, is used to this winter, but that doesn't make it suck any less. The latest forecasts are getting worse:
NY1 tried to have some fun with the rapidly approaching storm, at least:
But as we approach Thursday, it gets less fun: Some current forecasts predict at least ten inches of snow starting tonight around 2 a.m. (The National Weather Service says eight to ten inches now.) And this one has stamina — the winter storm warming stretches from midnight until 6 a.m. on Friday. Temperatures will hover around freezing, and the already treacherous black ice will likely get a fresh coat. NYC is just seven inches of snow short of four feet for the season. Something tells us we'll get there.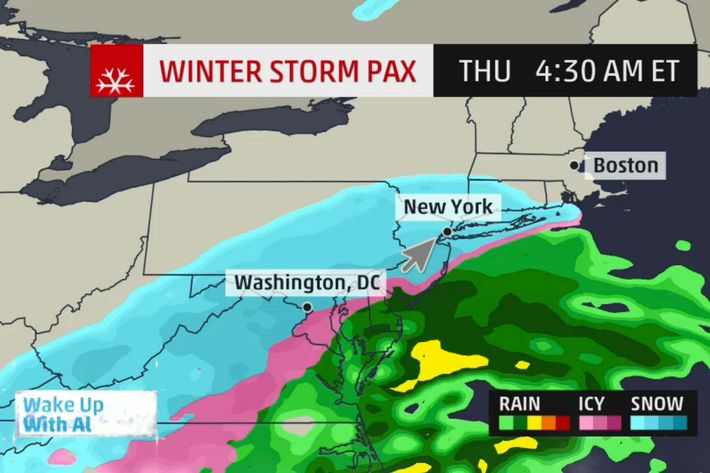 But yes, global warming is still real.
This post has been updated throughout.