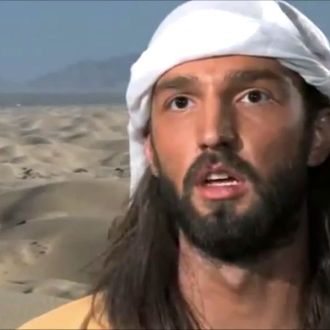 Almost all of the drama surrounding the film Innocence of Muslims is over. The protests in Egypt, Libya, and elsewhere in the Middle East have died down; the news cycle moved on long ago; and on Wednesday, the court battle surrounding the film finally ended as well. Or at least it came to an unexpected conclusion, with the Ninth Circuit Court of Appeals ruling that Google must remove the clip from YouTube at the behest of star Cindy Lee Garcia, who sued in 2012 to have it removed. Garcia said she hadn't known she was making an anti-Muslim film, and that since it debuted she'd been the subject of death threats.
Google had fought Garcia's demand that it remove the film, arguing that since she didn't create or write it, she didn't make a "protectable contribution"
that would give her a say over its fate. But the court agreed with Garcia, that simply her image, used without a release, gave her a claim to the film's handling. "While answering a casting call for a low-budget amateur film doesn't often lead to stardom, it also rarely turns an aspiring actress into the subject of a fatwa," Chief Judge Alex Kozinski wrote. So a year and a half after people stopped paying attention, the film must come down.