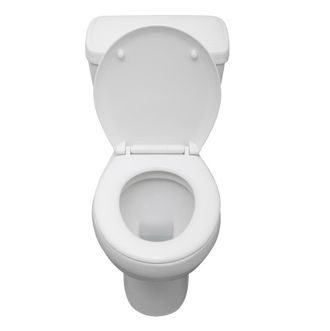 Photo: iStockphoto/Copyright: RTimages.com
We've long known about the problems with pre-moistened toilet-paper on a roll, and now Flatbush dentist Joseph Kurtz has had enough of the wipes clogging up his pipes. His lawyer, Mark Reich, tells the New York Post that Kurtz spent $600 on plumbers last summer to clear backed-up plumbing in both his Brooklyn and New Jersey homes. Kurtz is suing unspecified damages, as well as requesting that flushable wipes manufacturers change their advertising to insist that the handy cleaners be trashed.
The lawsuit brings yet more attention to the main issue that these "flushable" wipes don't break down as easily as companies like Kimberly-Clark and Procter & Gamble would have you believe. Back in October 2013, New York's Christopher Bonanos explained that the fiber they're made of is commonly referred to as "spunlace," which makes the wipes to behave less like toilet paper and more like a spiderweb. Deputy Commissioner Vincent Sapienza told the Post that the materials lodge themselves into public sewers, causing the city to spend $18 million a year collecting and discarding what's caught in its fourteen water-treatment plants.

Last year alone, sales of the grown-up baby wipes reached $6 billion, proving Sapienza's point that "the increase in clogs and problems … seems to almost correlate directly with the increase in sales of these flushable wipes." "They make it all the way to the plant and they just wrap themselves around our equipment. Our guys are continually having to take pumps apart because they get clogged. We stopped being surprised, but it's a lot of work," pointing out that the Upper East Side and the West Bronx produce more wipe refuse than any other spots in the city. You've been warned.