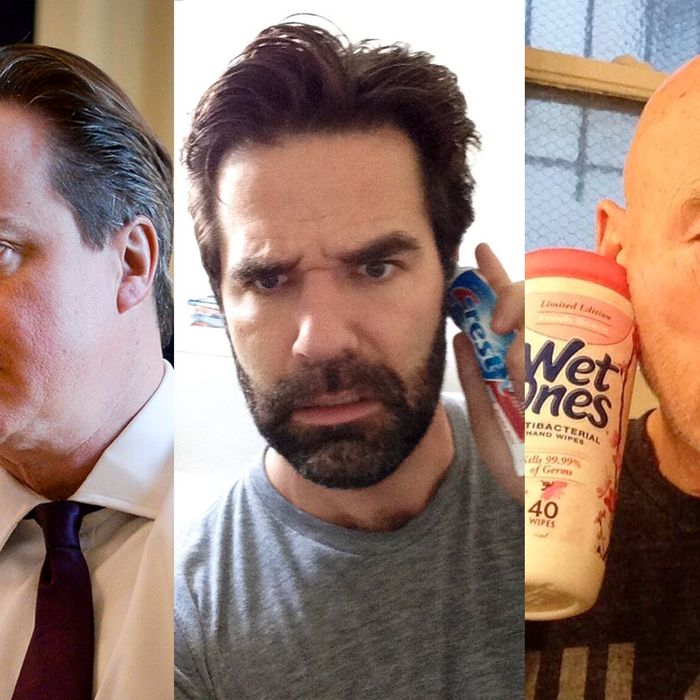 Photo: @David_Cameron; @robdelaney; @SirPatStew
Yesterday, British Prime Minister David Cameron spoke on the phone with President Obama, discussing the situation in Ukraine. Because it's 2014, his office tweeted out a photo of Cameron on the call, and the responses quickly snowballed into one of the funniest memes of the year so far, with comedians and celebrities "joining" the conference call by dialing in with an assortment of things that are not telephones.
Comedian Rob Delaney got the ball rolling, as he often does:
Then Captain of the USS Twitter Sir Patrick Stewart joined in, using what we assume is the latest smartphone debuting at SXSW:
From there, the conference call only grew larger until it achieved Certified Meme Status:
We're not sure how much progress was made on hashing out the U.S.-European response to Russia, but this seems more productive than most conference calls we've ever been on.