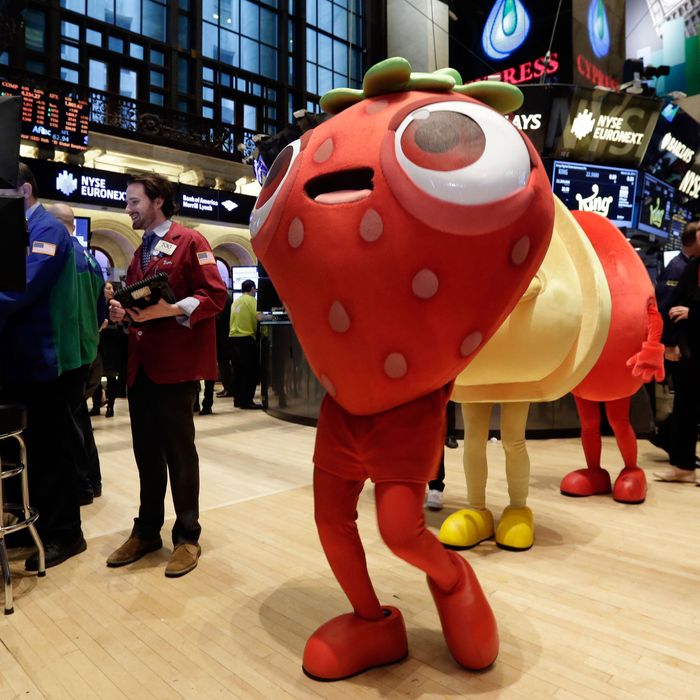 There's no tech bubble, why are you asking?
Photo: AP Photo/Richard Drew
If you've been waiting to put just the right mobile gaming stock into your 401(k), today is your lucky day. King Digital Entertainment, the British maker of games like Candy Crush Saga and Pet Rescue Saga, went public today, in an IPO that values the company at more than $7 billion.
Investors aren't thrilled about the market debut of yet another gaming company built on the back of a single, massively trendy game, judging from King's stock price, which has fallen 10 percent since it opened this morning. 78 percent of King's revenue comes from Candy Crush Saga, and once that game inevitably loses its luster, the company will have to produce other hits or else suffer the same fate as game-makers like Zynga and OMGPop.
Still, if the King IPO doesn't produce massive returns for investors, as least it has produced some delightful photos of giant fruits standing inside the New York Stock Exchange. That's enough for me.