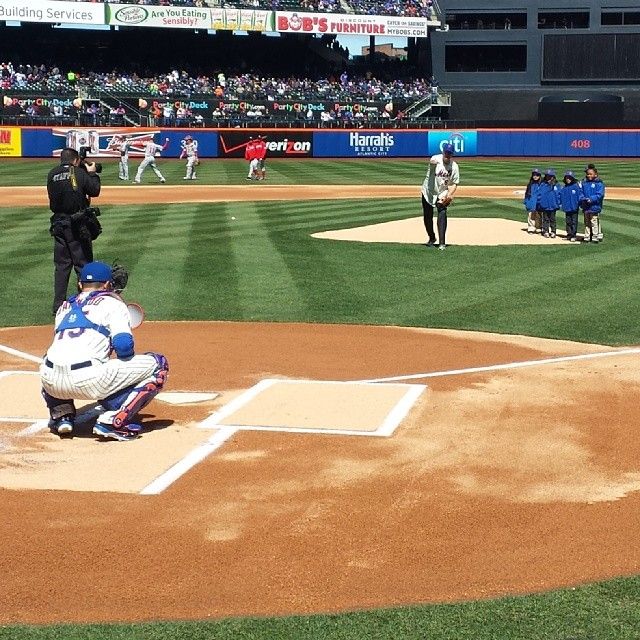 Boston Red Sox diehard Bill de Blasio, as the new mayor of New York City, was all but required to throw the opening first-day pitch at Citi Field as the New York Mets take on the Washington Nationals. Tradition also dictates that he get booed heartily, which he did.
The New York Times runs down the recent history:
"Koch hated baseball, never stayed more than a few innings at most," Mr. Roberts told us.

"Dinkins, of course, liked tennis most."

"Giuliani was a die-hard Yankees fan."

(Yet he, too, threw out ceremonial pitches at Mets games.)

"Bloomberg was pretty indifferent."

"Mayors are traditionally booed," Mr. Roberts said. "I can't remember one who actually was cheered."
De Blasio, at least, prepared:
Queens, of course, didn't care:
But it paid off, as he managed to succeed where so many politicians have failed and actually clear the plate:
And unlike Giuliani and Bloomberg, he then braved the cheap seats (in Mets gear):
Go Sox!