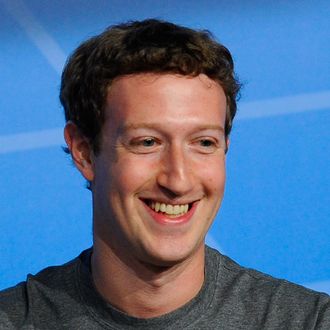 You know what's cool? A billion barely noticeable changes.
Photo: David Ramos/Getty Images
Apparently, "move fast and break things" means "take a year to change some fonts and move some menus around." Because almost exactly a year after Facebook announced it was redesigning News Feed (a.k.a. the screen you see when you sign in), the redesign has finally arrived.
It's … underwhelming. According to The Verge, "the new News Feed looks almost exactly like Facebook's mobile News Feed, bearing new iconography, bigger photos, new fonts (Helvetica and Arial), and story cards." The killer features we've been hoping for – like the ability to ban engagement photos from your feed forever – will apparently have to wait for the next go-round.