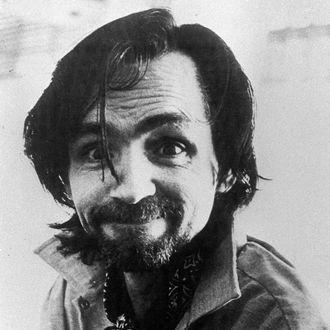 The California Department of Corrections approved former Charles Manson follower Bruce Davis for parole Wednesday, but he's not out quite yet. This is the second time in two years Davis has been approved for parole: California Governor Jerry Brown rejected Davis's parole last March, and former governor Arnold Schwarzenegger did the same in 2010. "Until Davis can acknowledge and explain why he actively championed the Family's interests and shed more light on the nature of his involvement, I am not prepared to release him," Brown explained in his decision.
Davis, 71, was sentenced with Manson and others for the 1969 murders of musician Gary Hinman and stuntman Donald "Shorty" Shea. He's been in prison for almost 43 years and has appeared before 28 parole boards. He was not involved in the more infamous Tate murders, and, until recently, he denied any direct involvement in the murders of Hinman and Shea.
Only one Manson-related murder defendant has even been paroled: Steve "Clem" Grogan, who was also convicted of Shea's murder. He was released in 1985 after leading police to the body.
The Associated Press reports that since his conviction, Davis has become a born-again Christian and earned both a master's degree and a doctorate in philosophy of religion. He married and divorced while in prison, and has an adult daughter. "I want to help other people," Davis said in his 2012 hearing. "I want to help them make good decisions."