It took 12 days, but it finally happened. With CNN and MSNBC going wall-to-wall with Malaysia Airlines "breaking news" that is in no way breaking, Fox finally found its opening last night to shoehorn in the most important issues of our time. "The media is running wild with the airliner story, as you know, and there is a big reason why: money," said Bill O'Reilly, putting on his media-critic hat during Factor last night. "The network news doesn't want to cover important stories, like the IRS and Benghazi, but they can cover the airliner without any political consequences."
However, he narrowly missed being the first Fox News host to make the inevitable connection.
Those honors, Mediaite reports, go to Andrea Tantaros of The Five, who on Thursday evening compared the grieving families of those aboard Flight 370 to the families of the four Americans killed in Benghazi. "Think how long it took for them to get this kind of media attention," she said. "Feels like the families of Benghazi — just saying."
We're not saying a memo definitely went around Fox News headquarters urging them to connect these particular dots, but don't be surprised if the mentions become more common now that the floodgates have been opened.
"Cable news is in a brutal war for ratings," O'Reilly added, making sure this particular "important" story got its due attention. "The Fox News Channel was the No. 1 rated cable channel in the country last week," he said. "Not just news — all cable channels! We beat everybody." He speaks, then, only from the highest of horses.
THE FEED
Pence's comeback continues to go well
juneteenth
America's Hollow Embrace of Juneteenth
missouri
St. Louis Gun Couple Plead Guilty to Misdemeanors for Threatening Protestors
the city politic
The Company Eric Adams Keeps
extremism
Andrew Clyde Challenges MTG for Title of Most Extremist Georgian in Congress
new york city
De Blasio Botches Juneteenth Promise to Municipal Workers
intelligencer chats
What the Resurgent Real-Estate Market Means for NYC
politics
What Republicans Mean When They Say 'Stacey Abrams'
juneteenth
Juneteenth Is Now a Federal Holiday
Did he think no one would remember?
… on June 19 of last year, [Bill de Blasio] made a solemn vow.
"Starting next year, Juneteenth will be an official city holiday and official New York City schools holiday," Mr. de Blasio said.
He said that every city employee and every student would have "an opportunity to reflect on the meaning of our history."
It was a momentous-seeming announcement for the largest city in the country and the nation's biggest school system, and headlines followed.
But one year later, even as President Biden is poised to make Juneteenth a national holiday for federal employees, Mr. de Blasio's efforts have yet to yield their promised result. On Tuesday, just days before Juneteenth, municipal employees learned that they would not actually be getting an extra paid day off to commemorate the holiday this year.
Rather, city workers will need to use their pre-existing paid time off — an unused vacation day, for example — to celebrate the holiday, according to three city officials and a union official briefed on the matter.
supreme court
Supreme Court Keeps Its Powder Dry on Religious Liberty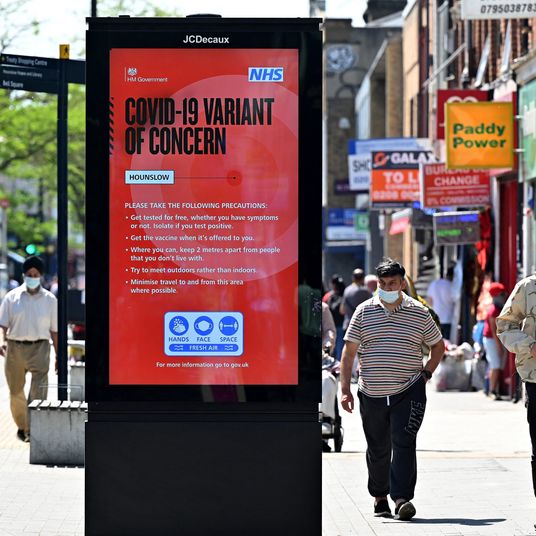 explainer
What We Know About the Dangerous COVID B.1.617.2 Delta Variant
the national interest
Why Republicans Could Never Tell Their Voters the Truth About Obamacare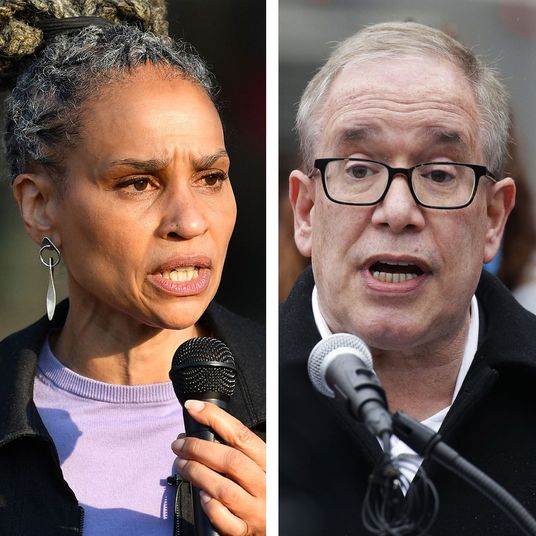 nyc mayoral race
All the Endorsements in the NYC Mayoral Race
covid-19
Why the Delta Variant Is Especially Dangerous for Black and Brown New Yorkers
the inside game
Biden's Stealth Strategy for Getting Big Things Done — Even With a Split Senate
politics
Florida Pol Threatens to Put 'Hit Squad' on Rival Congressional Candidate
BREAKING: The Supreme Court rejects the constitutional challenge to Obamacare in 7-2 opinion. The court tosses the lawsuit because the challengers do not have legal standing to sue.
https://t.co/meuQgPE50Z
—
@SCOTUSblog
politics
Can Joe Manchin of All People Trigger a Breakthrough on Voting Rights?
encounter
On the Campaign Trail With Andrew Giuliani
nyc mayoral race
Key Moments From the Final NYC Mayoral Debate
religion
How Critical Race Theory Overran the Southern Baptist Convention
2022 midterms
Could Democrats Defy History and Keep Congress in 2022?
celebrations
What Biden Has Planned for His July 4 'Independence' From COVID Party
politics
Biden and Putin Played Nice Today
donald trump
Could Trump Become Speaker of the House?
infrastructure
Democrats Are Locked In a Staring Contest Over Infrastructure
department of justice
Trump DOJ's Secret Subpoenas and Data Seizures: What We Know