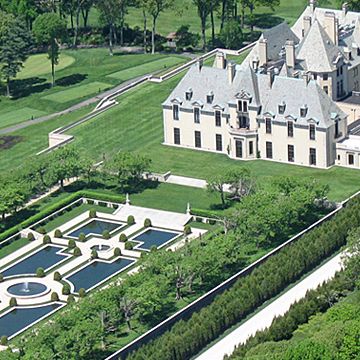 Photo: Courtesy of Oheka Castle
Late last month, 69-year-old Gary Melius was leaving his 109,000-square-foot New York estate, known as Oheka Castle, at 12:30 in the afternoon when a masked gunman walked up to the window of his Mercedes and fired three times at his head. Melius survived, somehow, with a single bullet grazing his face. "I got a break," he said, his left eye bandaged and swelled shut, but otherwise looking sturdy in a video statement this week. "I guess God looked out for me  — he's always looked out for me."
The shooter, however, remains at large, motive unknown. "I have a lot to say, but I am not going to say much," said Melius in his message. As a longtime political player on Long Island who just so happens to have hosted the weddings of Anthony Weiner and a Jonas bro on his property, discreet — but with wheels turning in the background — is how Melius prefers things.
"It was not a robbery," former U.S. Senator Al D'Amato told Newsday after leaving Melius's bedside at the hospital. The two are old friends with a penchant for poker and were supposed to meet for lunch that day at a local steakhouse. "It was an attempt at assassination. He was at the Castle, outside. Nobody put a gun to him or said, 'We want your money.' They just shot him."
A plumber by trade, Melius made millions in construction and as a real estate developer. In 1984, he bought Oheka, built in 1919 as the financier Otto Kahn's faux French chateau, for $1.45 million. (Melius, who says he's put $35 million into the place, and upped the room count from 127 to 167,  sold the property once for $22.5 million, only to buy it back for $6.8 million.)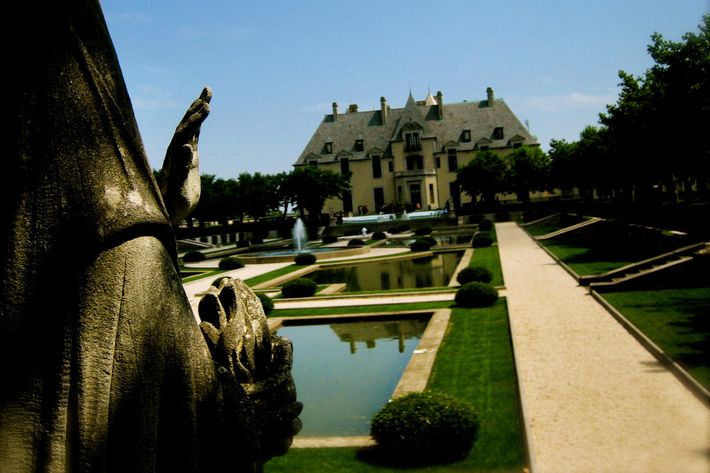 He's also poured money generously into politics, donating hundreds of thousands of dollars to dozens of political candidates on both sides of the aisle, including thousands to Democratic Governor Andrew Cuomo and State Senate Republican Leader Dean Skelos.
The estate, now valued north of $40 million, is said to have inspired F. Scott Fitgerald's The Great Gatsby and was used in exterior shots to represent the mythic Charles Foster Kane's Xanadu in Citizen Kane. Along with boasting its status as "the second-largest private residence ever built in America," Oheka doubles as a full-blown hospitality business. A night in one of the 32 luxury guestrooms and suites starts at $395, with a Gatsby package ("Party like it's 1920!") running $895. The Ultimate Romantic Evening Package for two, which includes exclusive use of the ballroom (four hours), Dom Perignon, a string quartet (one hour), and a special gift from Tiffany's is $15,000.
Despite an assassination attempt aimed at the patriarch in the driveway, the festivities continue. Most of the Melius family and their close associates refused to comment on the record about the investigation, but Nancy Melius, Gary's daughter and the director of marketing and design at Oheka, said, "In all honesty, all weddings, events, hotel guest stays, historic tours, and dining in the Bar & Restaurant at the Castle have been going on as usual and without interruption with the only exception being the day of the incident on February 24."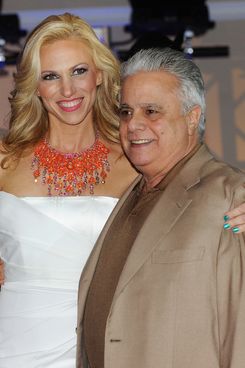 That included the wedding, on March 2, of Steve Schlesinger, chief counsel for the Democratic Party on Long Island and another close friend of Melius's. "The joke was whether Gary was going to charge me for the two guests who weren't there: him and his wife," Schlesinger told Daily Intelligencer. "There was a lot gallows humor. A lot of my guests asked if I was going to hold it in the no shooting section."
Other than that, he added, "It was a normal Oheka affair." D'Amato attended the ceremony. As for the investigation, "I've spent, along with everyone else, hours and hours trying to think of any cockamamie theory of who would have done it," said Schlesinger. "We've yet to come up with a real 'this is probably who did it' type idea."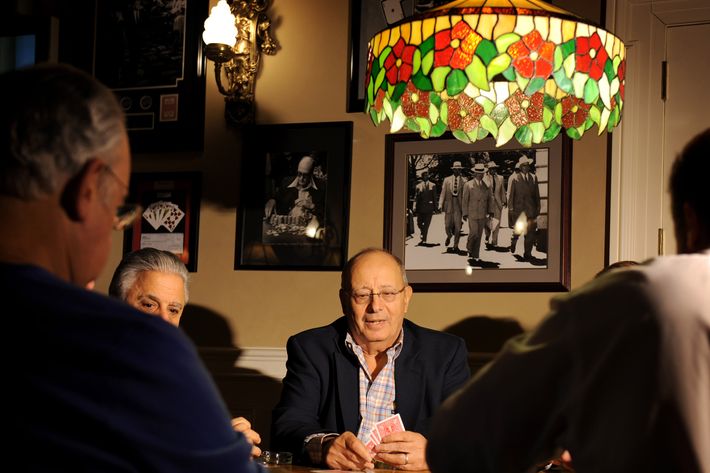 But Melius's investments and professional projects are varied — after Hurricane Sandy, one of Melius's companies received a $655,000 contract for debris removal — and so is his potential enemies list. While any powerful person in business and politics has rivals, "I can't tell you I'm aware of anyone in Gary's life that wishes him dead enough to want to do it themselves," said Schlesinger.
The Suffolk County Police Department, however, believe it was a "targeted crime," as there was no robbery attempt. "It was inconceivable," said Gary Lewi, once the press secretary for Senator D'Amato. "It would be akin to a personality like Robert Moses being gunned down in the parking lot of Jones Beach. It was like, 'What? That cannot be right.'"
The shooting, though, has shed a new light on all of Melius's past dealings, as well as his crown jewel, the Castle. "What Gary Melius created at Oheka Castle is a classic Gold Coast environment for virtually every boldface name who walks on Long Island," Lewis told the Times. "People from all sides of the political spectrum have gone through the doors to either share a meal, smoke a cigar, play a game of poker and leave their differences outside."
But there were differences. Newsday reported this week that a lawsuit involving Melius and "a politically connected company embroiled in a legal dispute" was sealed after the shooting. While recovering, he was also hit with a class action lawsuit led by a former employee of the Castle and its accompany catering hall, who claimed, "Gary Melius personally confiscated cash tips left by patrons for [the plaintiff] and other service staff."
"Along with the incredible opulence of Oheka Castle comes a hefty price tag reaping substantial revenues for defendants Gary Melius and the Oheka Entities," the lawsuit says. Noting the location's high-wattage opulence, it adds, "On an episode of the reality television program, Bridezillas, one bride-to-be mortgaged her house in order to finance her fairy tale wedding at the enchanting Oheka Castle."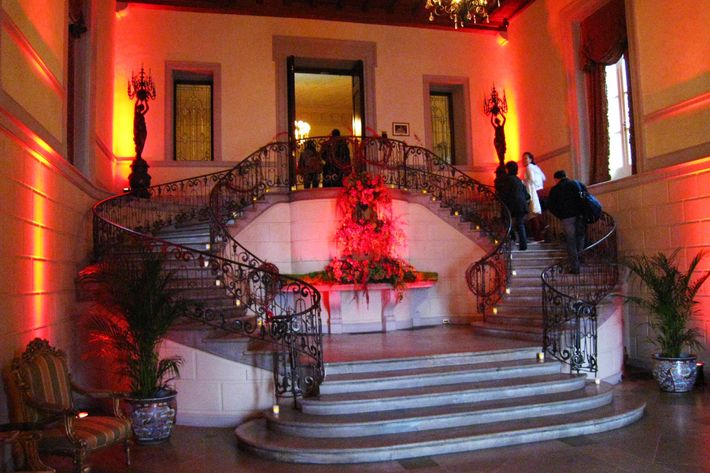 The image of splendor and luxury, not of mysterious violence and shady dealings, is the one the family hopes to maintain in the wake of near-tragedy. "Oheka is alive and well," Melius said in his video address. "There has not been a blip as far as I can see."
"At this point it is now about getting my strength back and offering whatever assistance I can to the investigators seeking the person or persons who did this," he added in a statement. "On a personal note of reflection: It is not about the size of your home or in my case, your Castle, but about the number of friends you have in your life every day and the time you spend with your family. And in that regard, I am truly blessed to be a very lucky man."