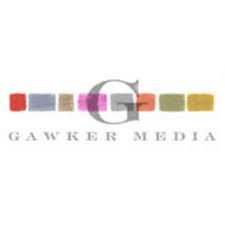 Pierre Omidyar, the eBay billionaire turned independent media patron, has snagged his next investigative journalist for the budding First Look Media project, in the form of Gawker editor John Cook, reports Recode. After more than a year in charge at Gawker, Cook will join Glenn Greenwald, whose national security site The Intercept is the First Look flagship, and Matt Taibbi, whose forthcoming property will focus on corporate malfeasance.
(Update: Politico reports that Cook will be the editor-in-chief of The Intercept.)
Gawker deputy editor Max Read is next in line at Nick Denton's site. "He'll be amazing!" Cook assures Daily Intelligencer.
"An editor at Gawker Media is leaving for another (great) job," Denton teased on his own site last week. "I'm keeping that information quiet for a few days so he can finalize his deal."
In the new issue of New York, Taibbi speaks on the rise of personality-driven journalistic start-ups. "You've got this widespread mistrust of media organizations," he says, "and the feeling, from people on both sides, that the networks are in the tank for one political party or another. I think people are more willing to trust individuals than they are organizations."
Cook, who previously left Gawker for Yahoo only to return a few months later, is known for his aggressive Freedom of Information tactics, including posting loads of raw documents and open records for readers to sort through on their own without mediation from a reporter. "I love Glenn Greenwald," he told Poynter recently, "but he's basically keeping the same secrets the NSA was keeping" by not "laying it all out there so people could look at it for themselves."