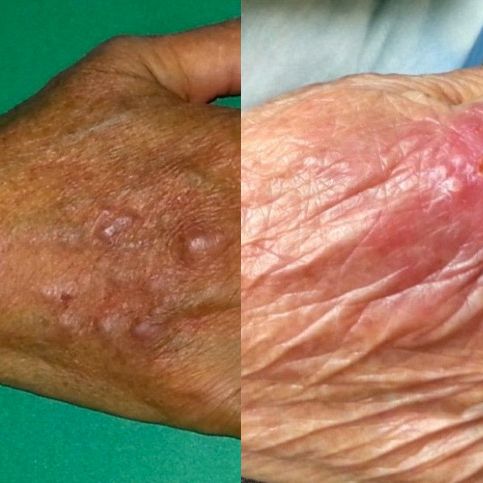 Photo: NYC Dept of Health and Mental Hygiene
The grossest warning in recent memory from the New York City Health Department really ought to make everyone whose jobs involve handling raw fish take careful stock of their protective gear. Apparently the city is in the midst an outbreak of a rare skin infection known as Mycobacterium marinum, or fish tank granuloma, that causes painful skin lesions even in mild cases.
According to the CDC, the disease, which gets into the body through cuts or scrapes on the hands after contact with raw fish, can linger for years if left untreated by antibiotics. Those handling and purchasing seafood in Chinatown markets and elsewhere in Manhattan, Queens, and Brooklyn should wear waterproof gloves and get medical help right away if they find any skin lesions. "The Health Department said those who eat seafood from these markets are not at risk," NBC reports, but that's a moot point since your appetite is probably gone by now.