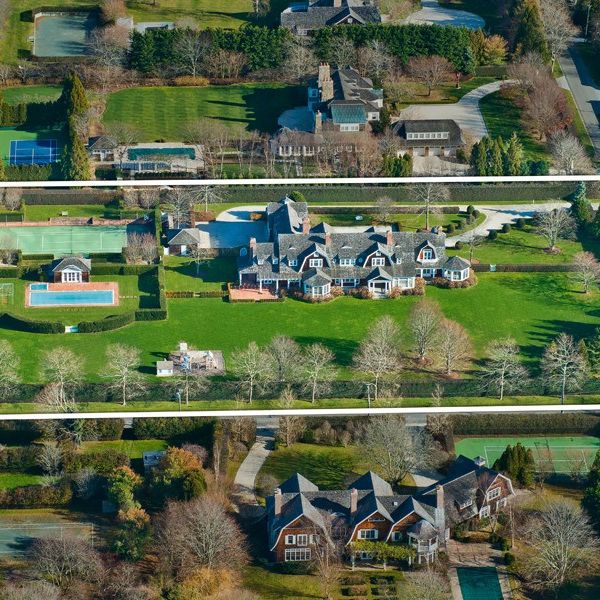 Back in 2005, the most expensive rental in the Hamptons was an oceanfront Further Lane compound with a beach chalet and a six-bedroom main house that fetched $750,000 — but that was for an entire year. This summer, a few handfuls of landlords are near or at the seven-figure mark for the season, offering proper mansions — nay, estates — for the Wall Streeters, tech moguls, old-money families, and international business titans heading this way. By many accounts, a flock of them are circling the East End right now in search of the blingiest places to host a summer barbecue, with brokers reporting a brisk, if polar-vortex-delayed, start to the season.
As mind-boggling as it may seem, it actually makes more sense for them to rent than purchase.
"If one wants to keep the cash flow and enjoy the house for the summer, you can rent and it's still a lot less than paying $45 million to buy. Once you close the door and leave, you have no obligation to maintain it," explains Sotheby's International Realty's Harald Grant, who's repping a ten-bedroom, eight-bath shingled mansion in Southampton for $900,000 from Memorial Day to Labor Day.
Flip-flop weather or not, super-high-end renters want to live in a place that maintains their lifestyle. "They're the same people that own 150-foot yachts and own islands," says the Corcoran Group's Gary DePersia, who has a million-dollar, 27,000-square-foot-house available for either July or August.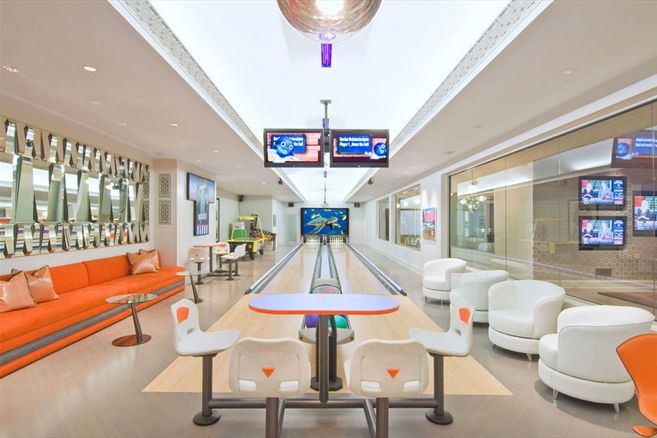 Those in the market will find at least eight listings priced around $900,000 or more for the season, according to Hamptons Real Estate Online. There are likely more, though, that aren't officially in the databases, says Michaela Kezsler of Douglas Elliman, who has one client asking $950,000. Certain homeowners prefer to lease their houses on the down low, sometimes to others already in their rarefied circle.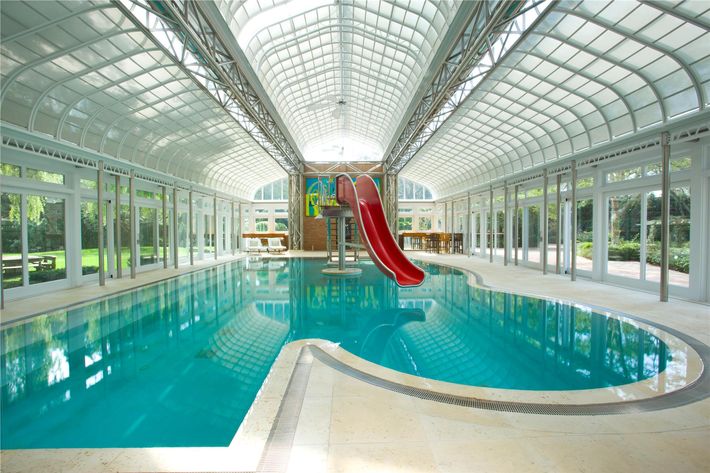 At this level, expect the properties to come with grounds (no postage-stamp lots here) and their own staff (and staff quarters), plus a bevy of perks. Screening rooms are de rigueur, as are tennis courts and pools. A few houses have two pools — one indoors (for when it rains, of course.) Generally, these places face the ocean, but not always. Instead, DePersia's listing, dubbed the Sandcastle, includes a basketball court, a bowling alley, an indoor half-pipe, and a racquetball court that converts to a squash court. Plus a provenance rumored to include Beyoncé and Jay Z, who supposedly bunked here last year for two weeks for a reported $400,000. In retrospect, a bargain.