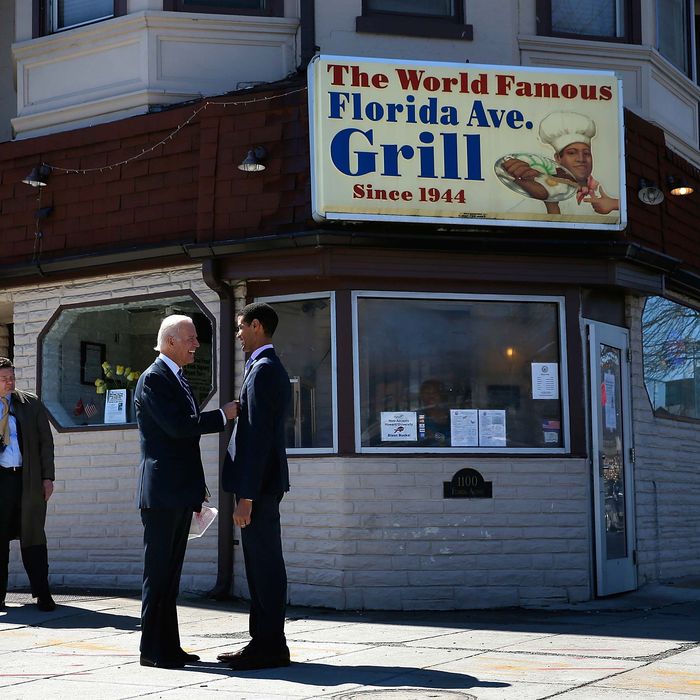 Photo: Win McNamee/2014 Getty Images
Letting Joe Biden spend the afternoon schmoozing at the "oldest soul food restaurant in the world" over raising the tipped minimum wage is like setting a kid loose in a toy store with a credit card — both could be good for the economy but are better for human joy.
"I don't want it to go unnoticed that there's a lot of restaurant owners around the country that think that the wage being paid should be raised and that it's good for business overall," said the vice president. "When you raise the tip wage, the tip minimum, or the overall minimum wage, all that money comes back into the economy." Then he bought four slices of apple pie and gave a kid a stuffed animal, because Joe Biden is America.
Above is Biden out front, telling a young man a story that's definitely too long with a punch line that's only worth it for that Biden grin.
See this handsome fella here? He and I just had a little chat, isn't that right, Dave? (Dave's name is probably Michael.)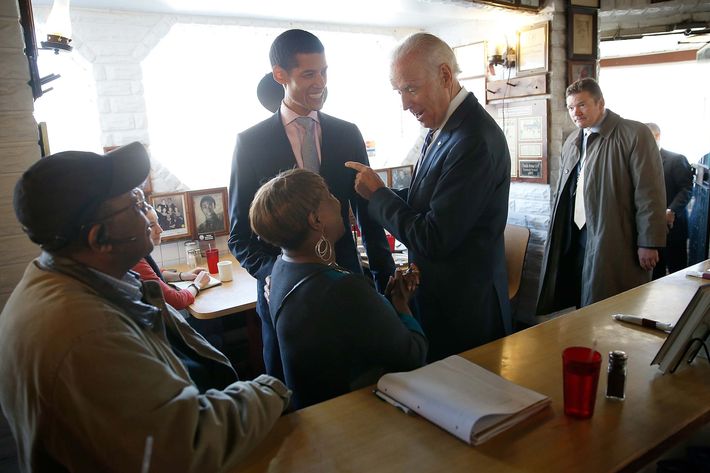 Get in here, Dave, and show the world how handsome you are. Almost as handsome as me. Boom: that smile.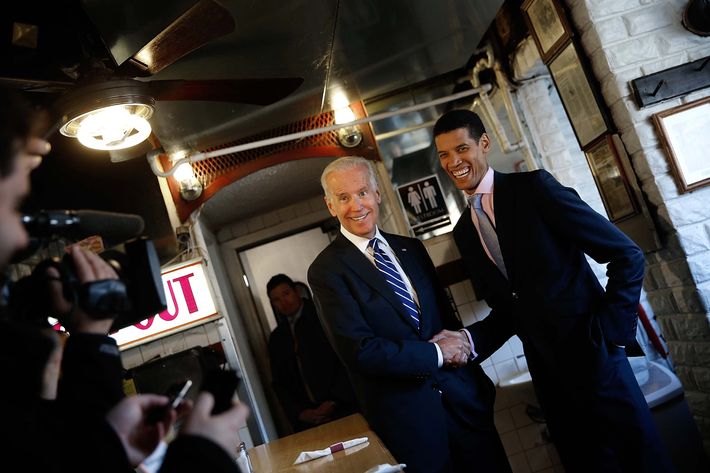 Look over there! [*Steals bite of mac and cheese*]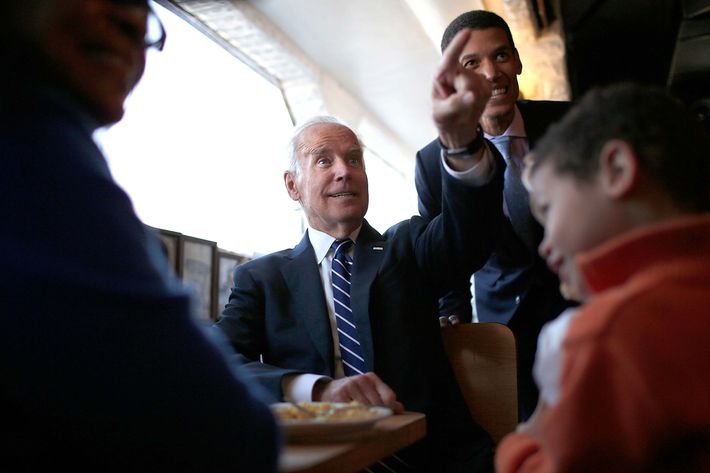 Okay, fine — you get this stuffed version of my dog Champ and I get the rest of the plate. How could you say no to that face?