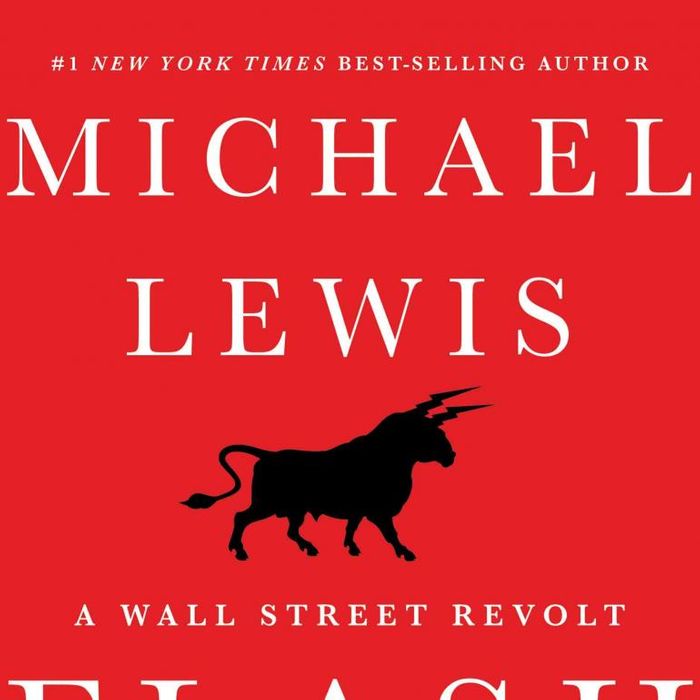 Photo: W. W. Norton & Company
To celebrate publication of his new book, Flash Boys, which examines the world of high-frequency trading, famous author Michael Lewis is taking on a non-famous banker head-to-head. "I think that in this case, I have lighting in a bottle," Lewis said last week of his latest, raising expectations that the book will affect change on Wall Street. As if on schedule, following last night's exposé on 60 Minutes in which Lewis called the stock market "rigged," one of his targets decided to fight back. Lewis, needless to say, was game.
After a banker's email to clients accused Lewis of having a financial stake in IEX, the more fair exchange he extolls in the book, the author named his accuser in front of 112,000 fans on Facebook:
A guy who works for a big bank, BNP Paribas, just typed an email to the bank's clients saying that I have an undisclosed stake in IEX, the business at the heart of Flash Boys, and thus, by implication, am underhanded and corrupt. But I have no such stake. Who starts a rumor on Wall Street? Why does a big bank repeat it? BNP's guy name is John Nunziata. Does his mother know what he does for a living?
BuzzFeed obtained the original email in question, in which Nunziata writes, "As many you saw last night on 60 Minutes or are hearing about today, there is a 'new' exchange IEX to combat High Frequency Trading. IEX is being sponsored and pushed by buy-side firms as they are the main investors and believe in the story. Michael Lewis also has a stake in IEX, which was not disclosed in the story." ("Michael Lewis is not an investor in IEX," the company countered.)
Lewis could not have asked for better buzz. As for Nunziata, we left him a message at work, but have yet to hear back. When one of the most influential authors in the world calls you out on Facebook, things can get pretty hectic pretty fast.