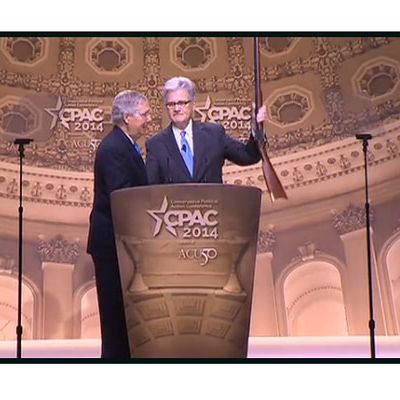 It's that time of the year again. All of the country's important Republicans have gathered in Washington for the Conservative Political Action Conference, better known as CPAC, to stock up on talking points and bumper stickers for 2014. Kicking things off right this morning was Senate Minority Leader Mitch McConnell, who gifted outgoing Oklahoma Senator Tom Coburn with a rifle onstage.
The token was a lifetime achievement award from the National Rifle Association, which would never just settle for a plaque or something that doesn't require ammunition. The crowd reportedly roared.
"The president of the United States is treating our Constitution worse than a place mat at Denny's," McConnell told the audience, because Chick-fil-A does not have place mats.