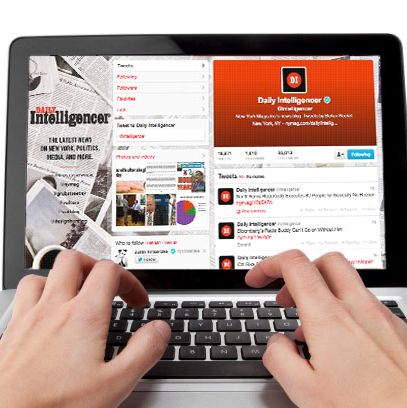 Welcome back to the 
New York
 Magazine Competition. On alternate Mondays, we'll lay out a challenge and offer a sample responses. Enter in the comments section, or on Twitter with the hashtag we've provided, and the editors will select a winner. Criteria are highly subjective, but heavily retweeted and favorited posts will have an advantage. The prize is a year's subscription to 
New York
 in print or a two-year subscription to the iPad edition (winner's choice). Full rules are 
here.
COMPETITION NO. 18: EASTER SUNDAY MATINEE. Please suggest a film or TV title for Easter Sunday. For example:

BONNET AND CLYDE

HERE COMES BUNNY BOO BOO

THE HUNT FOR RED EGGS

STRANGER THAN CRUCIFIXION
Enter in the comments below, or on Twitter with the hashtag #easterentertainment, by April 2. 
RESULTS OF COMPETITION NO. 17: BIOGRAPHY IN A COUPLET, in which you were asked to capture a well-known life in two rhymed lines.
HONORABLE MENTION TO:
Ewww look at that guy, he's just so ick
Oh right, it's only Robin Thicke
—loobs
Demonstrable talents of one Courtney Love:
Rocking out here on Earth, search and rescue above.
—@marontheweb  
Miley Cyrus' endless twerking
Only proves her glutes are working.
— @kimstory  
Sarah Palin looks good in a frock.
Unfortunately, she's as dumb as a rock. 
—@schimmelgoldart  
Emily Dickinson hid at home,
Tweeting to us, poem after poem.
—@HopperAtoZ  
Christie had lofty presidential goals
But we all know for whom the bridge tolls.
— @SusanRispler  
Barry Bonds could have been a legend, but instead
As his homers inflated, so did his head.
—@bobsit10  
Pastorius?
Inglorious!
—frankcoyne 
Bill de Blasio is nobody's fool,
'Cause he didn't go to a charter school.
—KimBarget
Scope out Vin Diesel, and what you'll have seen is
A walking and talking, muscular penis.
—acrosticpoetrybymartin 
Pierre de Fermat was too aloof
To copy down his famous proof.
—@DanielGalef  
Lena Dunham: TV's heroine, or one if its pests?
It really depends on what you think of her breasts.
—ndesq
AND THE WINNER IS:
Paula Deen makes amends by trying to feed us
Although she is racist and has diabetes.
—@Jap_Rap