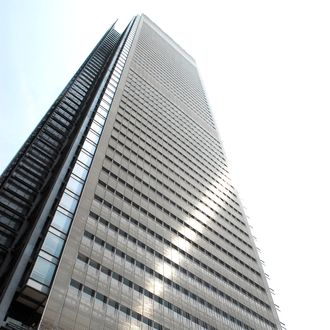 On Monday, the New York Times tweeted out an article from its vast archive, an 1853 narrative telling the story of Solomon Northup, the man on whose memoir, 12 Years a Slave, the Oscar-winning movie of the same name was based. Sometimes it's nice to offer some historical perspective while reminding readers your publication dates back to 1851. But the tweet also brought with it a newly discovered error: Someone noticed a spelling discrepancy within the story, which also got Northup's name wrong overall. So on Tuesday, The Times issued a correction 16 decades after the original story ran.
An article on Jan. 20, 1853, recounting the story of Solomon Northup, whose memoir "12 Years a Slave" became a movie 160 years later that won the best picture Oscar at the 86th Academy Awards on Sunday night, misspelled his surname as Northrop. And the headline misspelled it as Northrup. The errors came to light on Monday after a Twitter user pointed out the article in The Times archives. (The errors notwithstanding, The Times described the article as "a more complete and authentic record than has yet appeared.")
Some long-dead copy editor's ghost is getting so reamed right now.