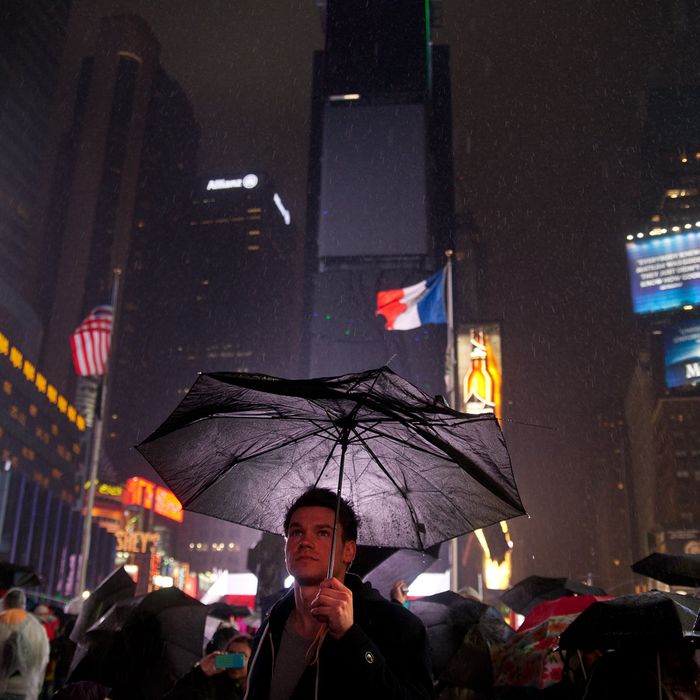 Photo: Konstantin Sergeyev
Saturday night marked the seventh annual Earth Hour, an international event intended to encourage people to think about energy conservation and the environment. Between 8:30 and 9: 30 p.m. local time, landmarks all over the world — including the Great Wall of China, Egypt's Great Pyramids of Giza, the Eiffel Tower, Big Ben, the Golden Gate Bridge, the Acropolis, the Sydney Opera House, Dubai's Burj Khalifa (the tallest building on Earth), and the Las Vegas Strip — turned off their lights. 
In New York, Rockefeller Center, the World Trade Center, the Empire State Building, and Times Square went (mostly) dark. New York photo editor Konstantin Sergeyev braved the late March cold and rain to capture the city's most oppressively bright, electronic billboard-filled intersection in a state of relative (and eerie) peace.