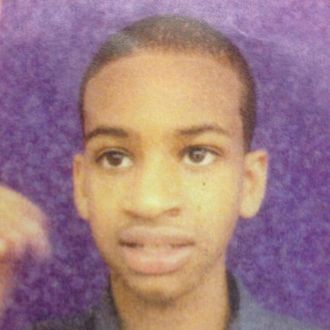 A 12-page report conducted by an independent investigator for the New York City school system provides the sad and frustrating details of how Avonte Oquendo, the nonverbal autistic 14-year-old whose body was found in the East River in January after an exhaustive, months-long search, managed to walk out of the Long Island City school where he was last seen. Richard Condon, who was in charge of the inquiry, told reporters that the blame for Avonte's disappearance is spread across several employees of the Riverview School.
First, when filling out a survey sent to parents at the school, Avonte's mother, Vanessa Fontaine, wrote of her child, "Safety concerns — please make sure you keep an eye out he likes to run. Need 1-1 supervisor will leave the building." However, while Avonte's teacher and teaching aides were aware of Fontaine's message, it was never passed along to administrators, and he was never given one-on-one supervision.
On October 4, the day Avonte went missing, he and around 11 other students were escorted from the cafeteria to the classroom by three adults. But one of the educators "broke away to deal with an unruly student," while another told investigators "he stayed with a student who was rushing ahead of the others. The third said he was focused on a student who was 'fairly aggressive.'" When everyone reached the classroom, a teacher counted the students and realized that Avonte was gone. Another school employee was sent to look for him but, based on surveillance footage, that was 16 minutes after the teenager had been seen with any adults.
After breaking away from the group, Avonte ran down a hallway, at one point yelling, "Excuse me!" The school has two guards, but one was on break when her partner noticed Avonte running around unsupervised. However, because she was on her own and distracted by a sick student who had approached her for a hug, she didn't follow him. The guard told investigators that she thought Avonte had gone upstairs. She also told them that, later, she noticed a door to the outside had been left open, so she closed it. A security camera recorded the child using it as an exit. (Investigators were unable to figure out who was responsible for leaving the door ajar.)
The Riverview School's principal, Edgar Rodriguez, was not on campus that day. Once it was clear that Avonte was missing, an assistant principal asked the principal to put the school on a "soft" lockdown, but his request was denied over concerns that it would upset the other kids. Later, the assistant principal asked Rodriguez for permission to view the school's surveillance footage, but the principal said that he did not have the password for the video system.
Condon's report did not say whether a crime had been committed, nor did it recommend that any school employees be punished in connection with Avonte's very sad end.