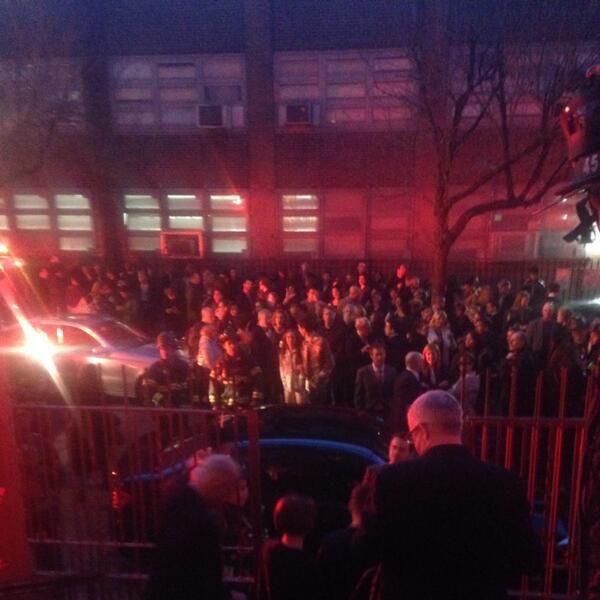 Soho Repertory Theater's annual spring gala was almost held tonight at the Angel Orensanz Center, an ornate 19th-century Gothic revival synagogue on the Lower East Side's Norfolk Street. "It's a very hip synagogue. This is temple Beth Kerouac," comedian Richard Lewis joked to Daily Intelligencer upon arrival. Lewis was one of the many boldface names in attendance, along with Bobby Cannavale, Steve Earle and presenters Gretchen Mol and Tim Blake Nelson.
Unfortunately, what the synagogue boasted in hipness it evidently lacked in structural integrity: Around 7:15 p.m., a large crack was heard throughout the building. According to an FDNY member on scene, one of the support beams of the second floor balcony had cracked, causing the floor to sag. "It felt like, on the left side of the balcony space, the floor kind of gave way," said guest Adrian Bethea, who had been standing on the balcony at the time.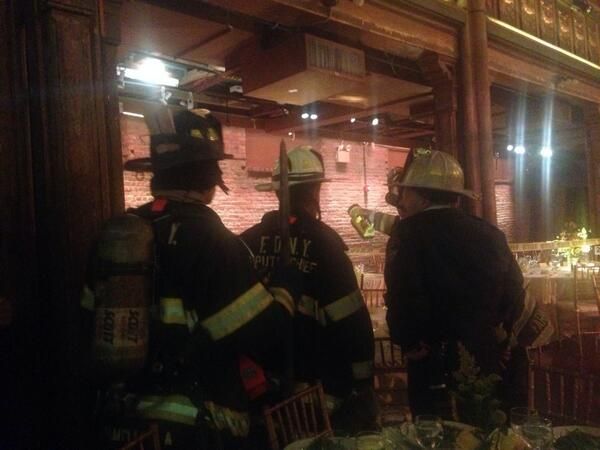 Still, most of the patrons continued with their cocktails and mini crostinis as if nothing had happened, unfazed by the rapidly multiplying number of firefighters in attendance. "Who invited FDNY?" commented one guest, as a smiling Richard Lewis handed out fist-bumps to New York's bravest.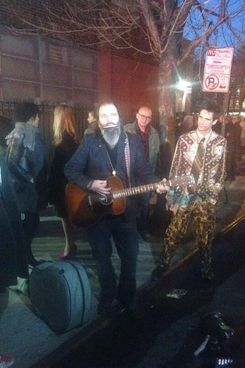 Even after the building was finally evacuated, the festivities continued: While the organizers didn't go full Claire Underwood and hold the gala on the front steps, the 500 or so displaced patrons were treated to a performance by a marching band and then a rendition of "Feel Alright" by Steve Earle. "Best city in the world. It's amazing," said Lisa Nelson. "You've got all these fabulous people here, and spontaneous theater breaks out."
Not everyone was able to make light of the events, which ultimately resulted in the cancellation of the acclaimed Off Broadway company's most important fundraising event. "I'm heartbroken," said the evening's honoree, Board Chair Jon Dembrow. "This is very damaging to the organization."
"It's nothing short of awful," said presenter Tim Blake Nelson. "But I guess you live in New York, and on every block is history. And we wanted to have our benefit in a place that exemplifies that. And you don't know what kind of risks you're ever taking."