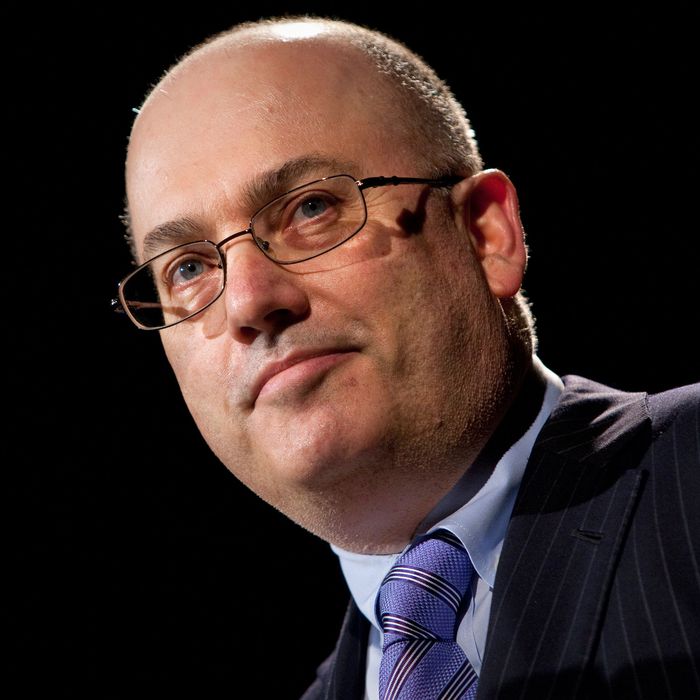 I'm rebranding.
Photo: Scott Eells/Bloomberg /Getty Images
Steve Cohen's embattled hedge fund is getting a new name. The former SAC Capital, which bore Cohen's initials for more than two decades, will now be known as Point72 Asset Management, after 72 Cummings Point Road, where the firm's office is located.
Like Philip Morris renaming itself Altria or Blackwater becoming Xe, SAC Capital is hoping that giving itself a new name will give it a new lease on life after a period of intense public scrutiny. Eight SAC employees have either been convicted of or pled guilty to insider trading, and last year, prosecutors called the firm "a veritable magnet of market cheaters" while indicting the firm for allegedly fostering a culture of illegal trading within its walls. Following the indictment, the firm's clients pulled out even more of their money, and Cohen announced that SAC Capital would give back all outside money and become a family office.
According to DealBook, SAC Capital isn't just getting one new name. "The firm's quantitative strategies trading portfolio will be called Cubist Systematic Strategies," since Cohen likes art and, presumably, is slapping new names on everything vaguely associated with his firm. By the end of the week, Cohen himself might have one, too. Metta World Fleece? It could work.