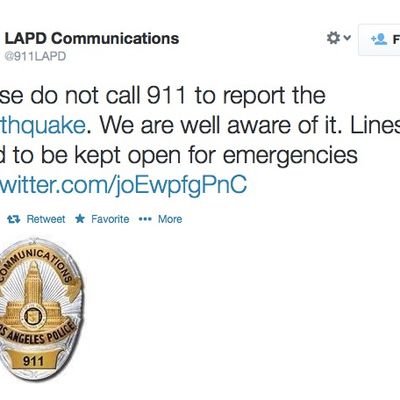 For those who neither live in L.A. nor follow anyone in L.A. on any social media platform: At 6:25 a.m. local time, there was a 4.4-magnitude earthquake "epicentered in the Santa Monica Mountains between Westwood and Encino, closer to the Valley side, about five miles below the surface," according to Dr. Lucy Jones of the U.S. Geological Survey. No injuries have been reported.
Here is the funniest video to come out of the event:
However, this footage from the 5.8-magnitude tremor that hit New York City in 2011 remains the best earthquake-related video of all time. Please continue with your day.