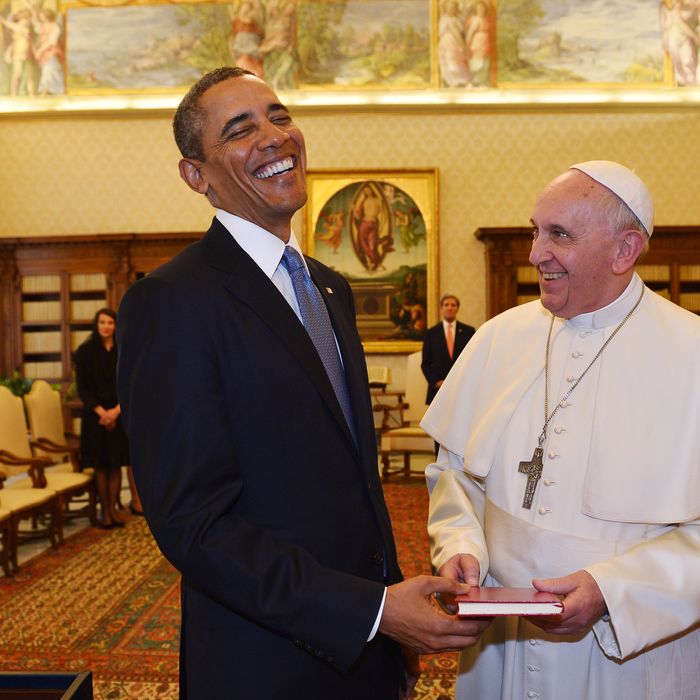 Photo: Gabriel Bouys/AFP/Getty Images
President Barack Obama stopped at the Vatican on Thursday morning for a little chat and thousands of photos with Pope Francis, a fellow accused socialist and much-hyped agent of change. "It is a great honor. I'm a great admirer," said Obama. "Thank you so much for receiving me." Somehow they managed to exchange a few words — and gifts — between the onslaught of flashbulbs.

According to the White House, the pair planned to talk about "their shared commitment to fighting poverty and growing inequality," not awkward stuff like abortion and contraception.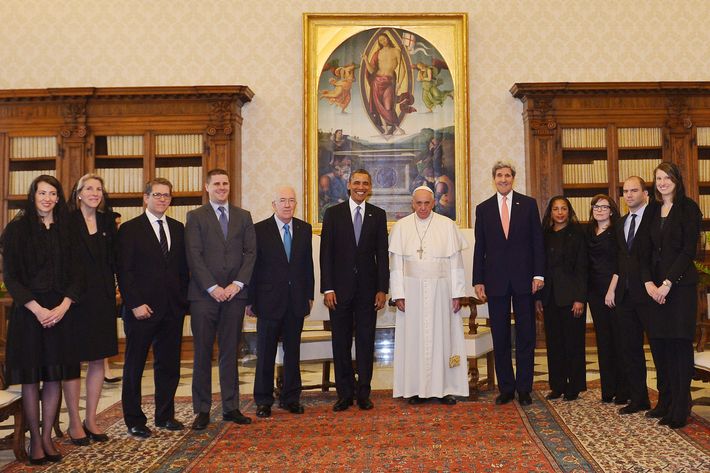 President Obama also sent regards from his family. "They've been very strong," he said. "Pray for them. I would appreciate it."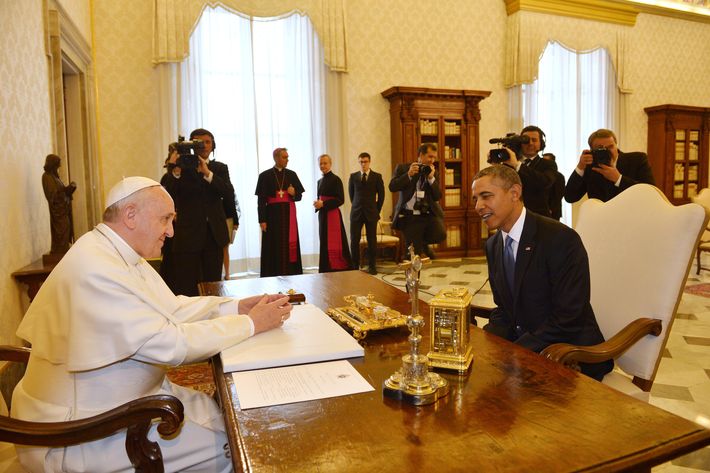 Obama presented the pope with a "a custom-made seed chest featuring a variety of fruit and vegetable seeds used in the White House Garden," for the papal summer residence. In return, he received a plaque and an encyclical, or papal letter.
"I actually will probably read this in the Oval Office when I'm deeply frustrated," said the president. "I'm sure it will give me strength and calm me down."