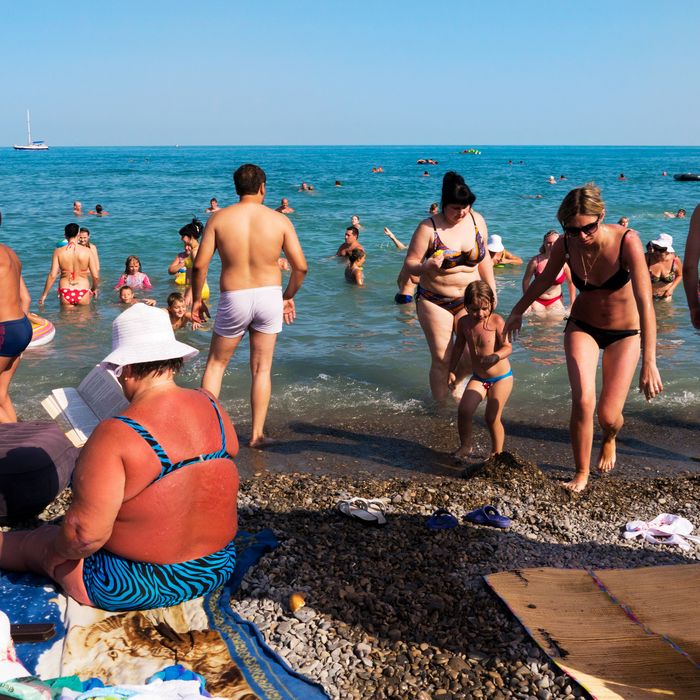 The resort town of Koktebel, by Konstantin Sergeyev.
Photo: Konstantin Sergeyev
Following the support of the Crimean parliament to break from Ukraine, Vladimir Putin officially annexed the peninsula, declaring, "Crimea has always been an integral part of Russia in the hearts and minds of people." The action has led to celebrations and protests and thoroughly frustrated western powers, not to mention would-be travelers. 

As the New York Times points out today, one downside of being caught in an international power struggle, with the threat of U.S. sanctions rivaling those of the Cold War, is the death of tourism — a main source of revenue for the region. On the eve of the summer season, flights to the area — except for those to and from Moscow — have been canceled, significantly limiting access to the Ukrainian coast, a historic getaway for czars like Nicholas II.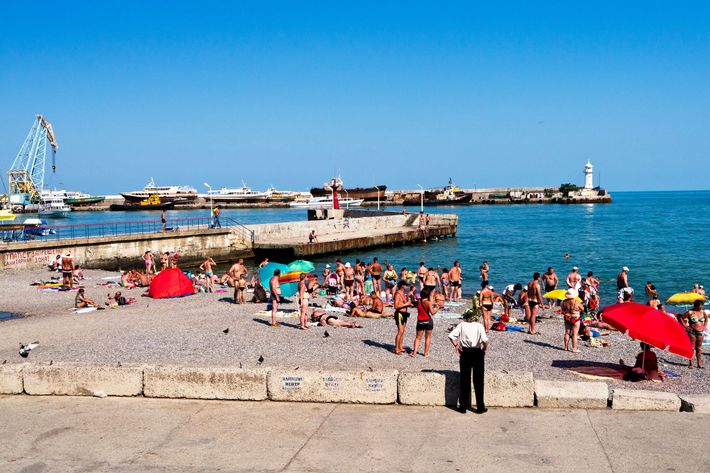 The mountainous region covered in cypress, juniper, and grapes gives way to a pebble-strewn coast of the Black Sea. Medieval castles, Byzantine cave cities, czarist palaces, and half-built hotels belie a long history of residents, including the Greeks, Genoese, Mongols, Tatars, Russians, and Ukrainians. (Although Churchill called Yalta the "Riviera of Hades.")
New York photo editor Konstantin Sergeyev traveled in the region in 2012 and captured nothing but blue skies and beaches: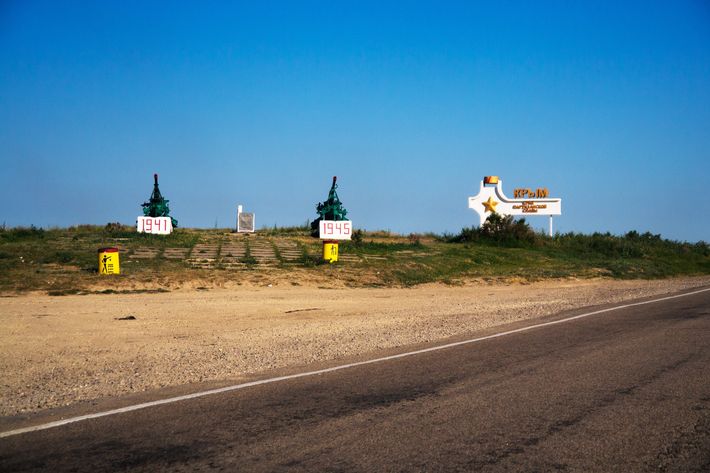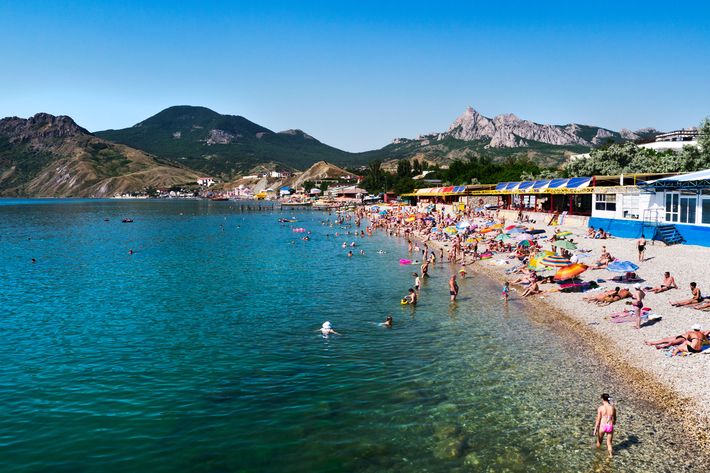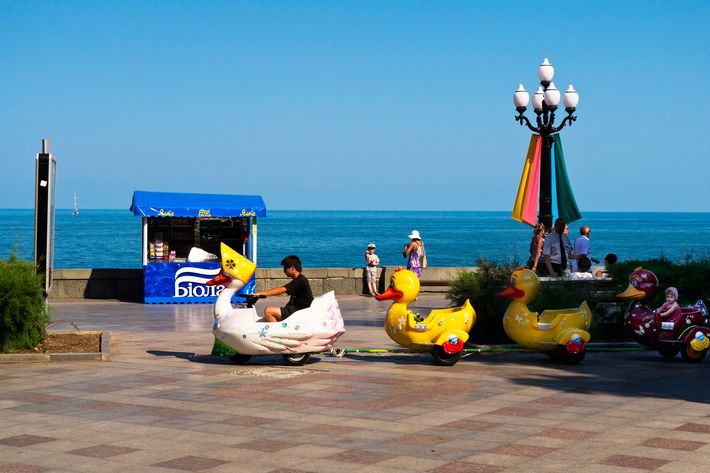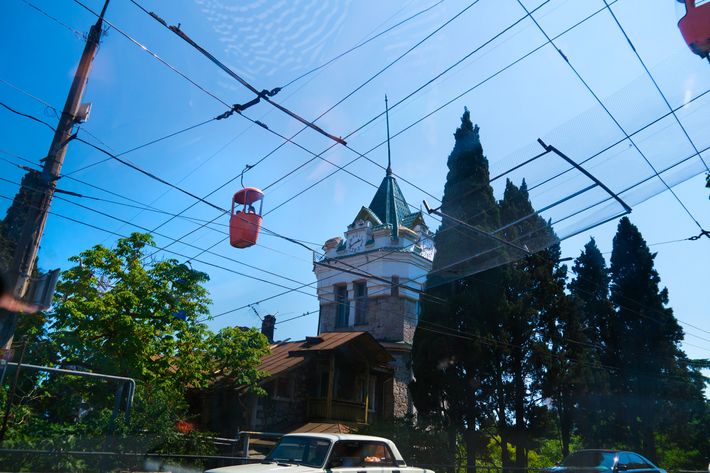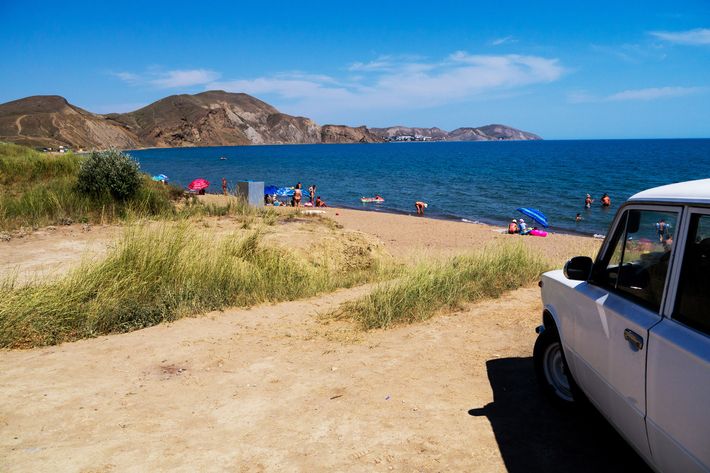 Now, as Crimea becomes "more Russian by the hour," 22,000 of Putin's troops are spread across the penninsula. Today, a "masked gunman" killed a Ukrainian soldier, CNN reports, as protesters have flooded the streets: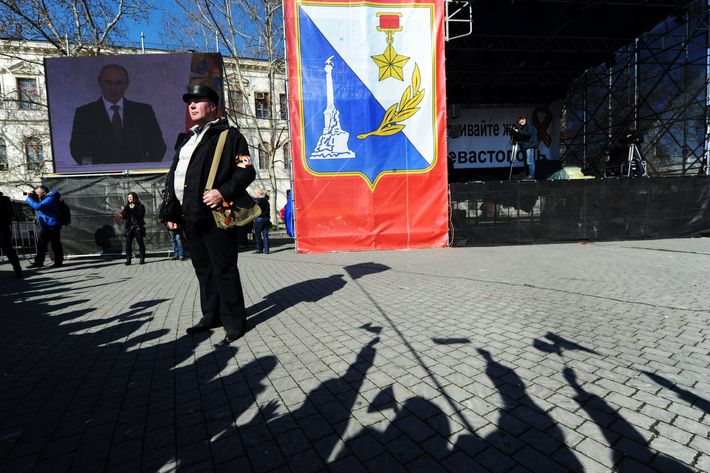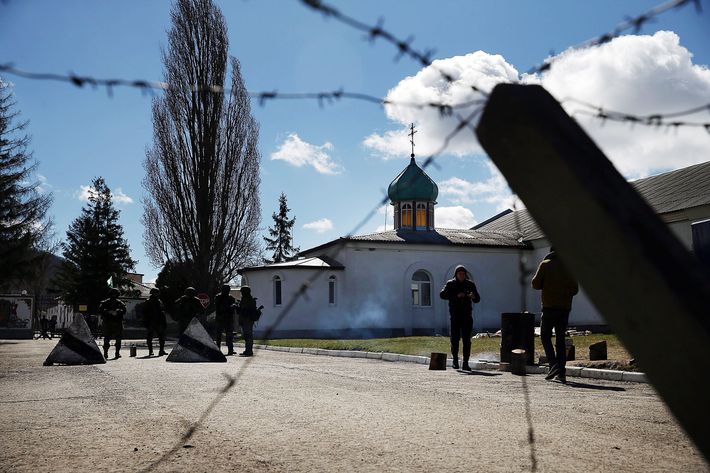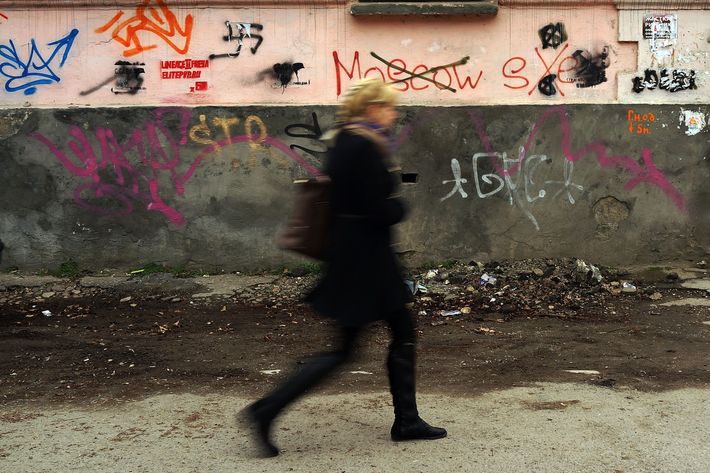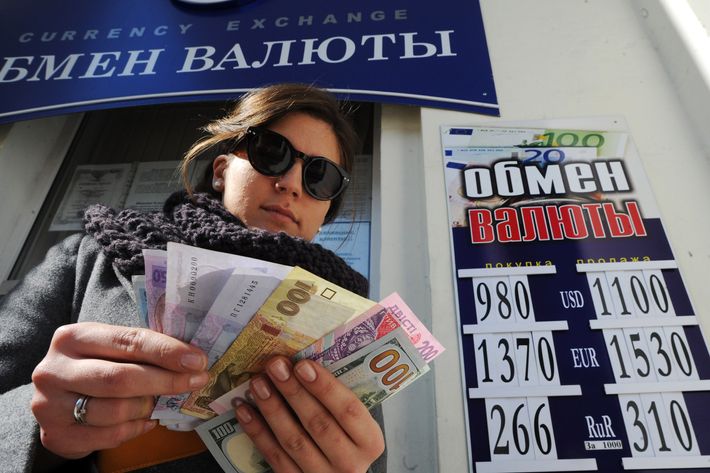 Russian leaders, however, have promised hefty investments in Crimean businesses, which means, if nothing else, Putin will have another place to go topless.