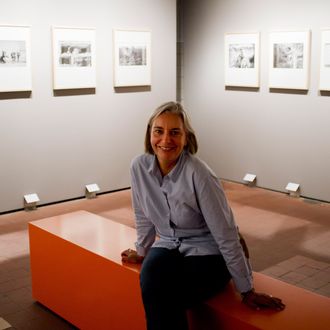 Anja Niedringhaus.
Photo: David Azia/? Corbis. All Rights Reserved.
Associated Press photographer Anja Niedringhaus was shot and killed in Afghanistan on Friday, in an attack that also left reporter Kathy Gannon injured. The journalists were in the country ahead of Saturday's presidential election. Niedringhaus, who was 48, also covered life in Iraq, Kuwait, Libya, and the West Bank over the last two decades.
"Anja and Kathy together have spent years in Afghanistan covering the conflict and the people there," said AP executive editor Kathleen Carroll. "Anja was a vibrant, dynamic journalist well-loved for her insightful photographs, her warm heart and joy for life. We are heartbroken at her loss."
The shooting came at the hands of a 50-year-old Afghan police officer, who was arrested at the scene. The New York Times reports:
After the convoy arrived at the government compound in Tanai, Ms. Niedringhaus and Ms. Gannon were waiting in the back seat for the convoy to start moving again when a police commander approached the car and looked through its windows. He apparently stepped away momentarily before wheeling around and shouting "Allahu akbar!" — God is great — and opening fire with an AK-47, witnesses and The A.P. said. His shots were all directed at the back seat.
Terrible images of the car can be seen here.
The country has become increasingly dangerous for journalists recently, with three fatal attacks in the past month, including a Swedish journalist killed in Kabul while conducting interviews and an AFP reporter, whose wife and two children were killed as well, at the Serena Hotel, also in Kabul.
A photo by Niedringhaus covered today's International New York Times:
A brief sampling of her work throughout the years: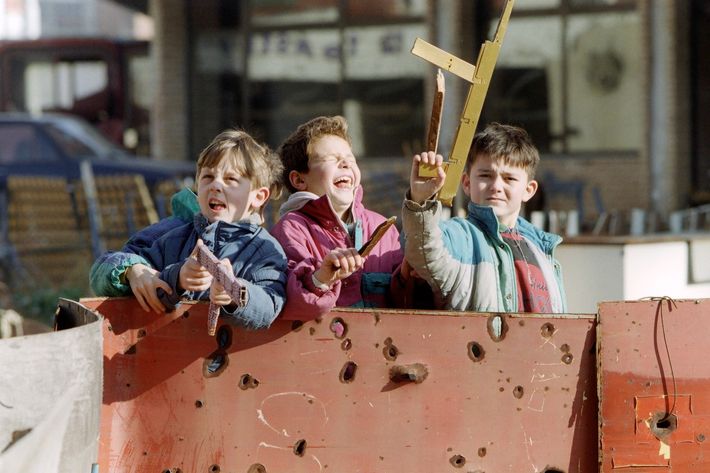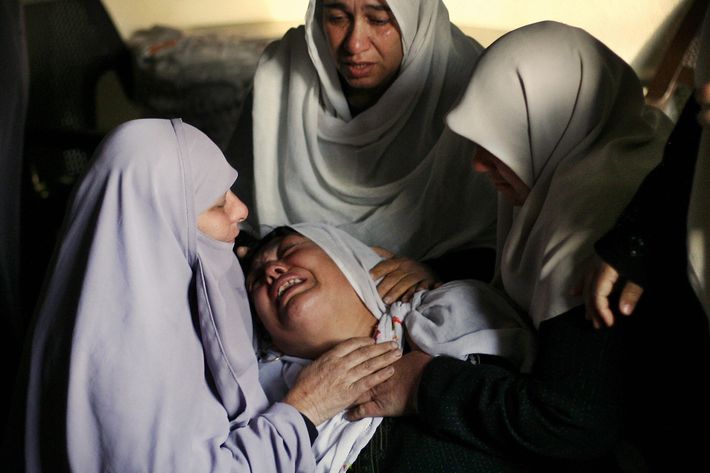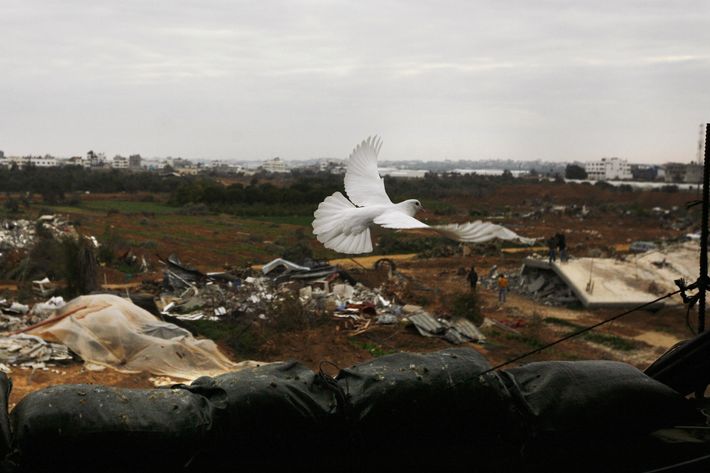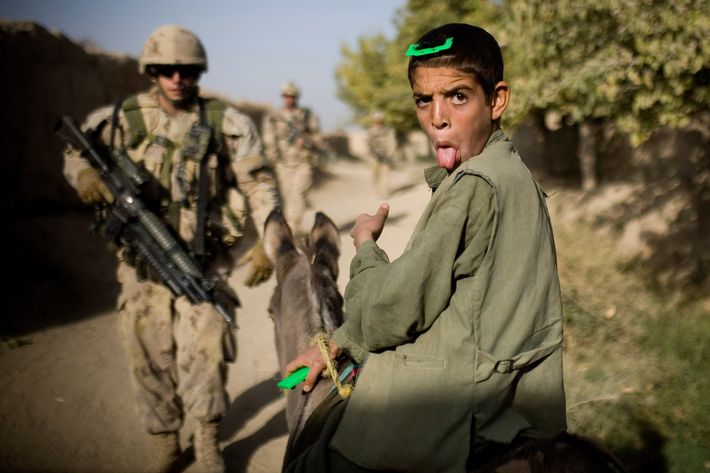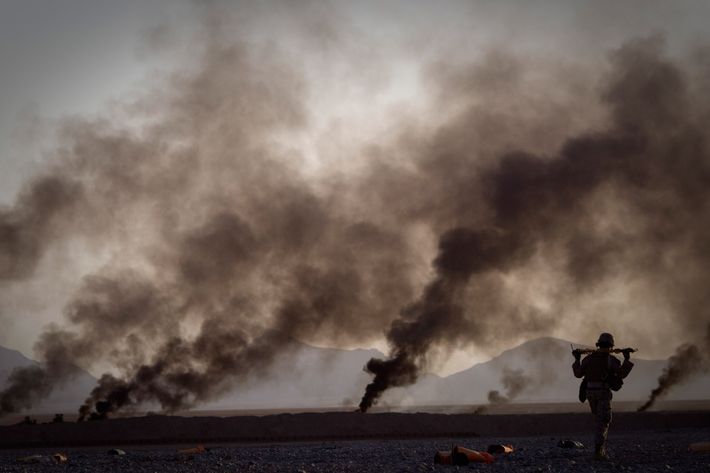 She had also recently taken to Instagram:
See more of Niedringhaus's work at The Atlantic.