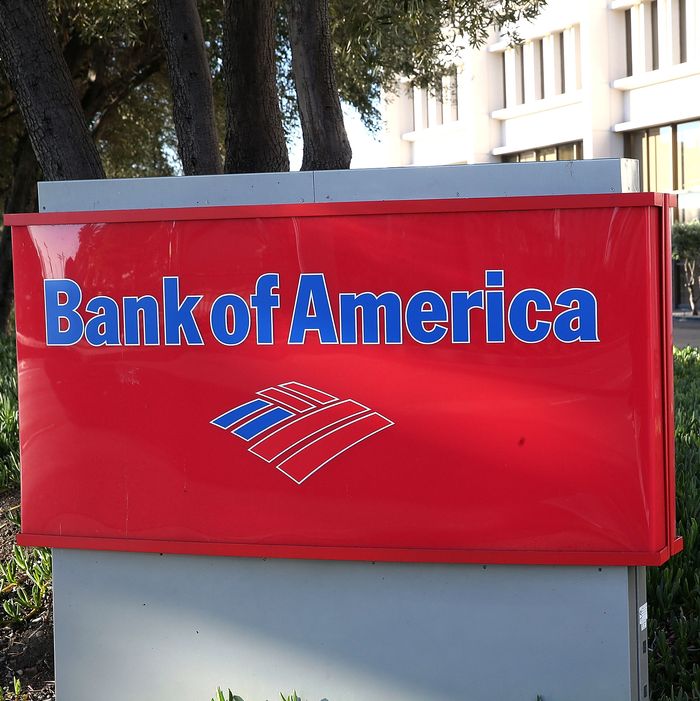 Oops.
Photo: Justin Sullivan/Getty Images
Last month, Bank of America released some good news for once in its life: It had done so well at passing the Federal Reserve's "stress test" that for the first time since the financial crisis, it would boost its dividend payment to shareholders, as well as conducting $4 billion in stock buybacks. The stress-test results were taken as a signal that after years of missteps and self-inflicted wounds, Bank of America was finally on the rebound.
Today, Bank of America changed course and announced that actually, no, it wasn't going to pay out those dividends or buy back that stock. The cause of the about-face was a simple math error, which made the bank's capital position appear better than it actually was. Shareholders aren't happy with the revised news — they sent the bank's stock down 5 percent today, shaving roughly $9 billion off its market value.
The math error — a calculation that assigned incorrect values to some structured bonds owned by Merrill Lynch, which Bank of America acquired in 2009 — was "unearthed during a routine accounting review," according to DealBook. The problem seems to have been caused by the kind of workplace miscommunication that should be easier to avoid when billions of dollars are on the line. According to WSJ:
This mistake happened when a unit within the bank didn't report the correct value changes to the capital management group, which reports into Chief Financial Officer Bruce Thompson. A person familiar with the situation said the capital-management group asked the bank's treasury group to deliver a certain number and the treasury group didn't provide what was requested. There was a misunderstanding between the two internal units about what was being delivered, this person said.
Now Bank of America will have resubmit its capital plan, which will likely include smaller dividends and buybacks than were originally proposed. Fixing the error won't pose a financial problem for the bank, but it's embarrassing, and raises the question of whether such a sprawling institution can be overseen effectively.
"Bank of America has stumbled before," the Wall Street Journal writes, which is kind of like saying, "Charlie Brown has failed to kick a football before." The fact is that between its historic mortgage mess, its stress-test slip-ups, and a cornucopia of other self-inflicted wounds, Bank of America has been one enormous collection of legal and regulatory pratfalls since the financial crisis. Maybe it's time to talk about shrinking it to a more manageable size.