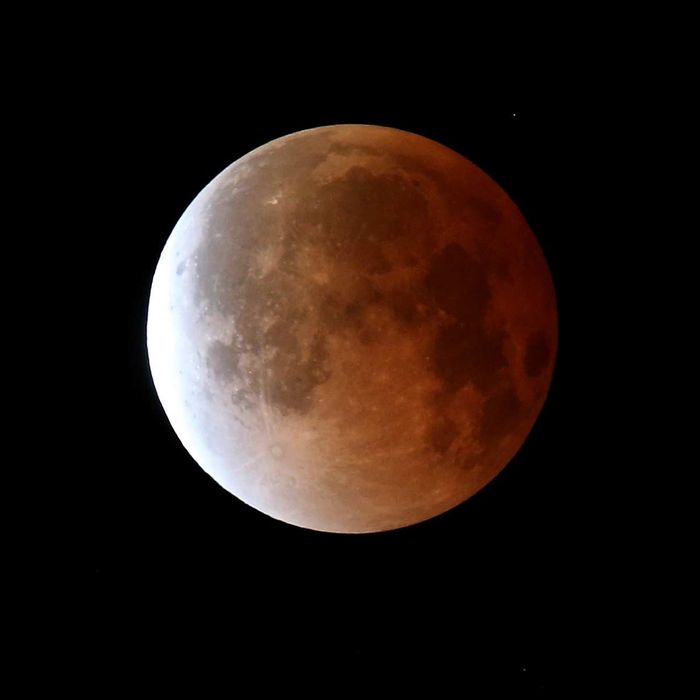 From Miami.
Photo: Joe Raedle/2014 Getty Images
While you were sleeping, the sun, the moon, and the Earth aligned perfectly for a lunar eclipse — the first of four in the next year and a half — but it wasn't just any eclipse: As sunlight moved through the Earth's atmosphere, it was projected as a reddish-orange glow onto the moon. That's the dramatically named blood moon. It looked pretty awesome, but it also happened around 3 a.m. local time and was only really visible from certain places on the planet. Thank the stars for social media and professional photographers.
MySpace Tom nailed it, from near Big Sur in California:
Australia:
Los Angeles:
Minnesota:

Mexico:

The Canary Islands: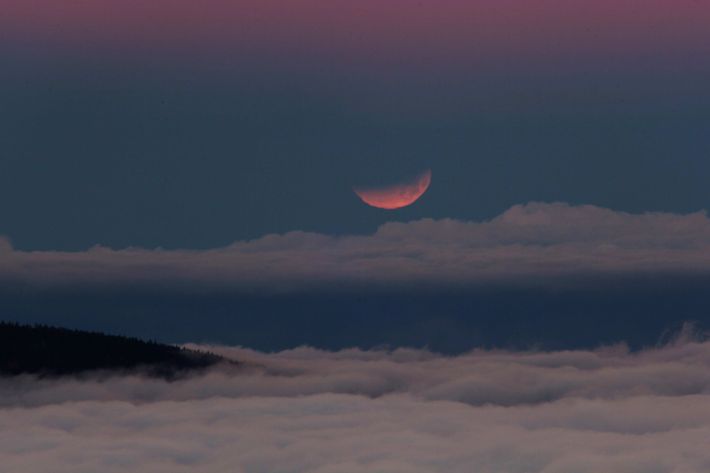 It begins: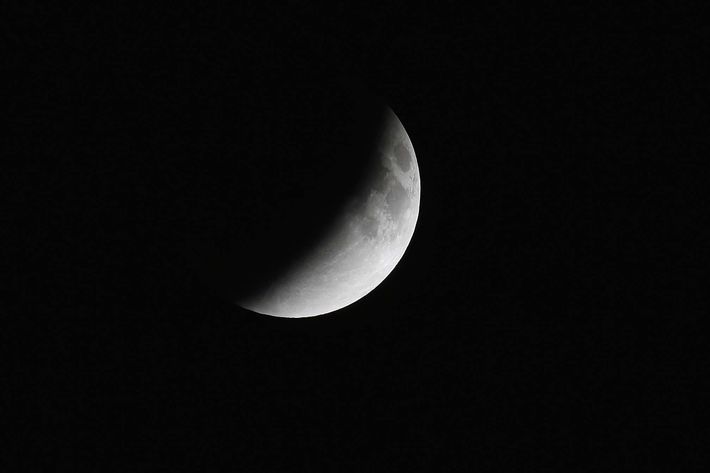 The peak, in Melbourne, Australia: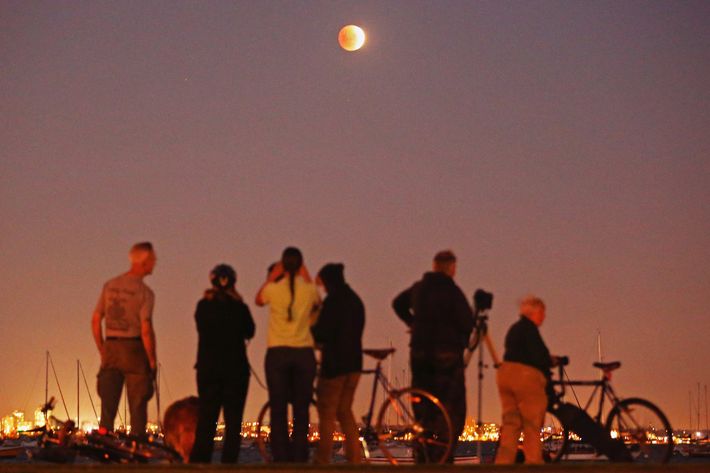 And the end: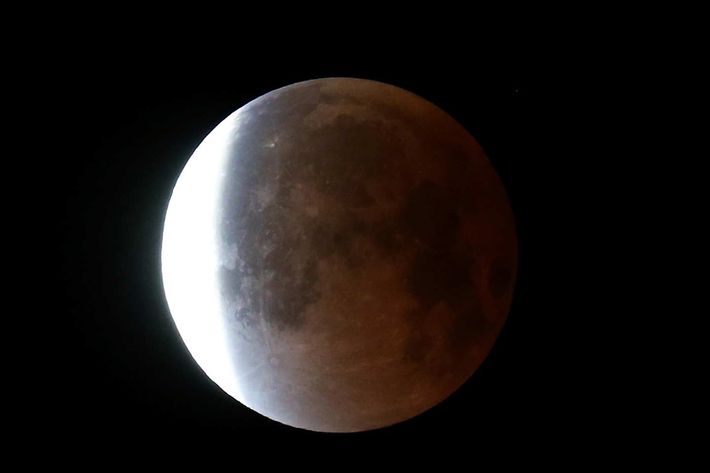 If you've been inspired to use your actual eyes, the next lunar eclipse is October 8. Set your smartphones.