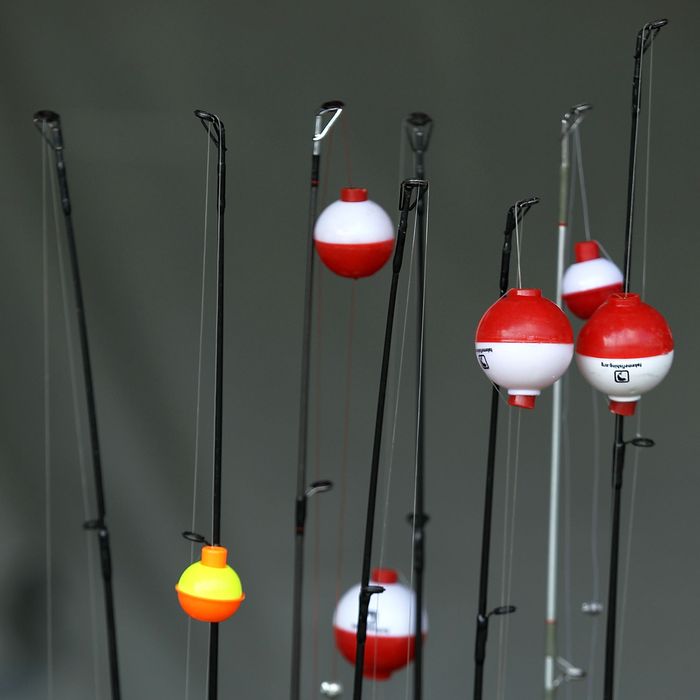 Photo: Alex Wong/2011 Getty Images
A 66-year-old man did not drown in Jamaica Bay on Saturday, thanks to the resourcefulness of a pair of guys who were fishing off of the Canarsie Pier. The man, whose name has not been released, was preparing to fish when he somehow fell into the water at around 12:45 p.m. Witness Joseph Bologna said that the victim was "bobbing up and down" and in danger of being swept away by the current when the two fishermen — who are charmingly only identified as Frankie and Ray — used their poles to hook his sweatshirt. "They couldn't pull him out of the water, but they kept him from going under. If they didn't use the hooks, he would have drowned," Bologna said.
Frankie and Ray kept the man's head above water until rescuers arrived and dragged him onto a NYPD boat. Detective Mark Sondero, who noted that the victim was "hanging by literally a thread," said that he was barely breathing and had a weak pulse by the time they got to him, though his condition improved once he was given oxygen. He was taken to Brookdale University Hospital in critical condition. On the bright side, he probably got some new fishing buddies out of the experience.