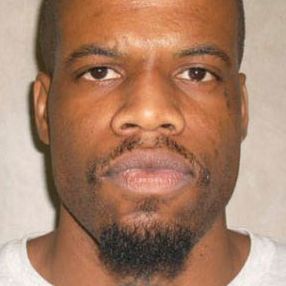 Photo: Oklahoma Department of Corrections
The botched execution of a convicted rapist and murderer in Oklahoma last night has at least momentarily renewed mainstream debate in America about the cruelty of the death penalty. Clayton Lockett, 38, shot a 19-year-old woman, buried her alive, and raped her roommate in 1999, but his own death last night of a heart attack, 43 minutes after the first execution drugs were administered, perhaps improperly, was chaotic, according to witnesses. "It looked like torture," said Dean Sanderford, an attorney for Lockett.
The state has 14 days "to determine what happened and why," Governor Mary Fallin said as she stayed the execution of another man who was scheduled to be killed last night. More information about the imperfect procedure is surely forthcoming, but here, in addition to last night's preliminary reports, is what we know so far.
The first sedative, meant to cease pain, was administered to Lockett at 6:23 p.m., with two follow-up drugs added ten minutes later, when Lockett was supposed to be unconscious. The New York Times reports:
At that point, witnesses said, things began to go awry. Mr. Lockett's body twitched, his foot shook and he mumbled, witnesses said.

At 6:37 p.m., he tried to rise and exhaled loudly. At that point, prison officials pulled a curtain in front of the witnesses and the doctor discovered a "vein failure," Mr. Patton said.
According to the director of corrections, the doctor present noticed that "the line had blown," or the drugs were not properly making it into Lockett's vein. The New Republic has a detailed look at the difficulty and issues that arise with an inexact IV.
Another account of those disturbing minutes:
The Guardian watched as Lockett was asked if he had final words. He said "no." He lay covered in a white sheet when the execution began at 6.23pm. At 6.30pm he was found to be still conscious.

Lockett was then pronounced unconscious at 6.33pm but his violent struggle began three minutes later. He tried to speak and was heard to say "man" at 6.39pm. An official in the execution room then lowered the blinds so viewers could no longer witness the process.
AP reporter Bailey Elise McBride, whose official version of events is here, also tweeted what she saw in gruesome detail after the fact:
A botched execution is not as rare as you may think. Earlier this year, in Ohio, a new combination of drugs was used in the execution of Dennis McGuire, who "appeared to gasp several times and took an unusually long time to die — more than 20 minutes."  At the Daily Beast, researchers Austin Sarat, Robert Henry Weaver, and Heather Richard have more:
In recently completed research, we and our collaborators examined all American executions from 1890-2010. We found that 3 percent of those executions were botched in one way or another, from the slow strangulations and decapitations that occasionally occurred during hangings to the smoke and burning flesh of the electric chair to the agonizing death throes of those strapped to gurneys in lethal injection chambers. In fact, executions by lethal injection are botched at a higher rate than any of the other methods employed since the late 19th century, 7 percent.
"After weeks of Oklahoma refusing to disclose basic information about the drugs for tonight's lethal injection procedures, tonight Clayton Lockett was tortured to death," said Madeline Cohen, an attorney for Charles Warner, whose execution was delayed after Lockett's ordeal.
The fact that this has happened before with minimal consequences does not bode well for opponents of capital punishment. But Richard Dieter, the executive director of the Death Penalty Information Center, says there's only so much we can stomach. "If that were happening regularly, this whole thing might unravel," he said. "The public does not like that. It supports the death penalty, but it has to be massaged or covered … with some veil of humaneness."