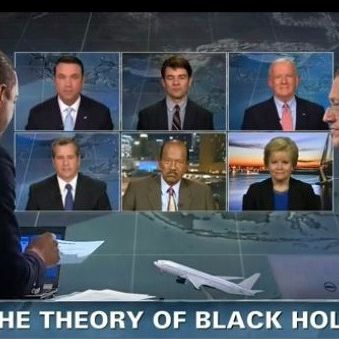 CNN's coverage of Malaysia Airlines Flight 370 has reached such astounding stupidity in the past five weeks that it accomplished something previously unimaginable: uniting Bill O'Reilly and Rachel Maddow on the same side of an issue. Both cable news hosts think their counterparts at CNN should shut up about the missing plane — not that Jeff Zucker cares. CNN's ratings are through the roof, and if it takes blind speculation or goofy props to maintain those numbers, then — dammit! — that's what viewers will get. It's been 39 days since Flight 370 disappeared, and we still know little about what happened, but CNN keeps talking, and in doing so, embarrassing itself. Here are the network's worst moments:
The "Supernatural" Hypothesis: More than any other anchor, Don Lemon has turned himself into a punchline during CNN's incessant Flight 370 coverage (Wolf Blitzer was already there). Lemon's first worst moment came nine days after the plane disappeared, when he "just put it out there" that maybe something "supernatural" happened.
The Black Hole Hypothesis: A few days later, Lemon showed that he hadn't learned his lesson by asking a former U.S. Department of Transportation inspector general if a black hole might have sucked the plane out of the sky.
Not a Plane, a Simulator: In late March, the network tried like hell to rent a real Boeing-777 to supplement its coverage. It failed and settled for a flight simulator in Canada that it's desperately hoarding to keep other networks away.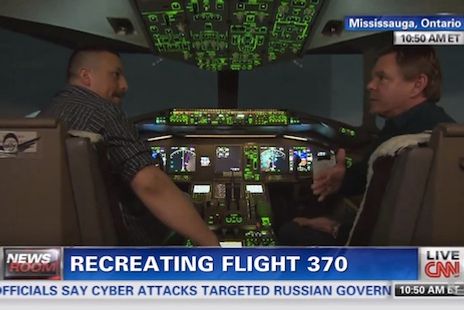 The Toy: CNN's attempt to produce an actual Boeing seems a lot less ridiculous when you see how silly Don Lemon looks playing with a toy plane at his desk.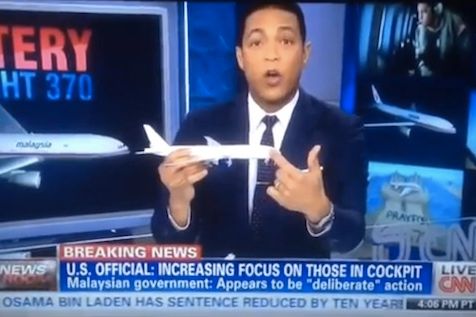 The Countdown Clock: At one point, CNN presented this countdown clock showing that only 17 days remained until the plane's black-box battery died, making its recovery nearly impossible. Ignoring the New Year's-ification of a human tragedy, it was impossible to know the precise time at which the battery would die. The clock was nonsense.
"Zombie Plane": Zombie plane? Zombie plane! Quick, someone call Rick Grimes.
Trash Talk: In his second bit bashing CNN for blathering about Flight 370, Jon Stewart gathered together a dozen or so examples of talking heads speculating about stuff floating in the ocean. It was almost always trash, which of course, led to a CNN obsession with sea trash.
"Breaking": Thirty one days into the mystery and CNN reports on this bit of "breaking news": "Families Frustrated by Media Coverage."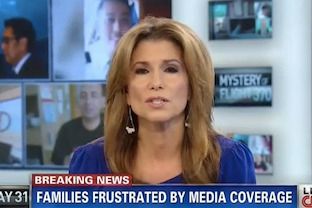 A Confession: The final embarrassing CNN incident didn't happen on air. In a March 17 New York Times article about the networks' coverage of the flight, an executive anonymously "acknowledged this was not really a story where reporters have been able to advance the known facts much." But, as of this writing, CNN is still going.
Tags:
CNN's 9 Most Deplorable Flight 370 Moments
Promoted links by Taboola
THE FEED
TikTok skirted a privacy safeguard in Google's Android operating system to collect unique identifiers from millions of mobile devices, data that allows the app to track users online without allowing them to opt out, a Wall Street Journal analysis has found.
The tactic, which experts in mobile-phone security said was concealed through an unusual added layer of encryption, appears to have violated Google policies limiting how apps track people and wasn't disclosed to TikTok users. TikTok ended the practice in November, the Journal's testing showed. …
The identifiers collected by TikTok, called MAC addresses, are most commonly used for advertising purposes. The White House has said it is worried that users' data could be obtained by the Chinese government and used to build detailed dossiers on individuals for blackmail or espionage.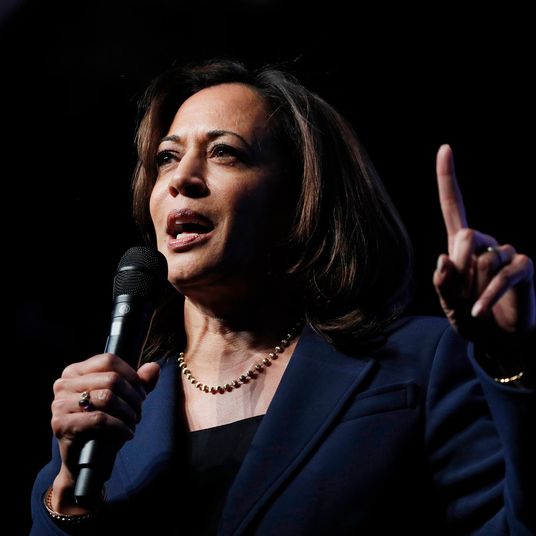 vision 2020
Joe Biden Sees the Future in Kamala Harris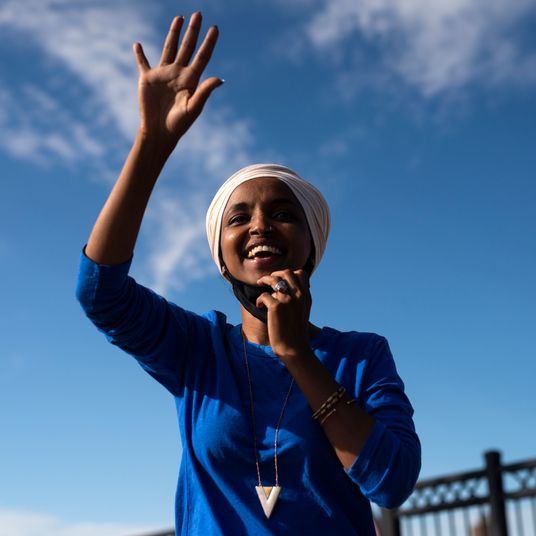 politics
Ilhan Omar Wins Democratic Primary in Minnesota's Fifth District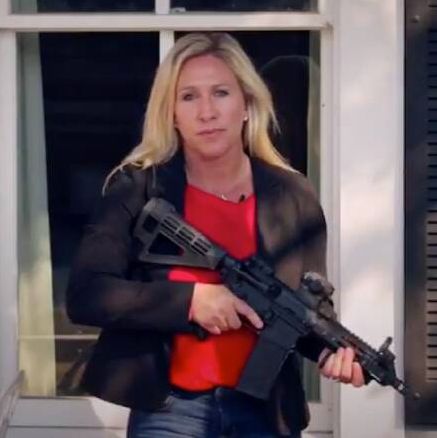 politics
QAnon Booster Marjorie Greene Continues March Toward Congress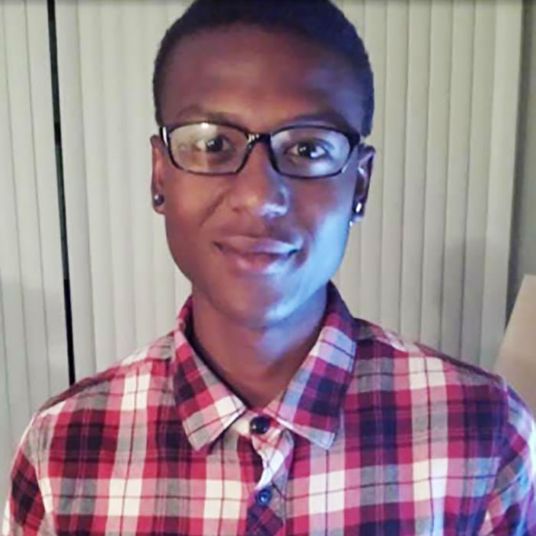 crime
What We Know About the Killing of Elijah McClain
Progress for anyone who hates election night confusion
Amazing: After years of pleading from so many (incl. me!), NYT appears no longer be writing "precincts reporting" in its results.
Since NYT is one of most used results pages, this was creating misleading info once people saw "100%" with no indication of thousands of ballots left
pic.twitter.com/z5eX9QVV3D
—
@Taniel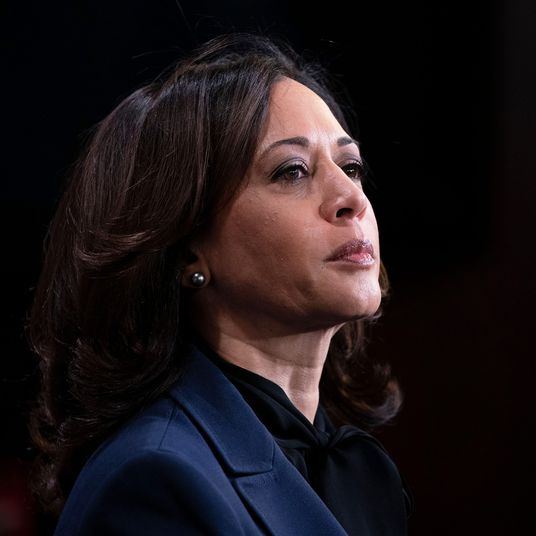 veepstakes
The Pros and Cons of Kamala Harris As Biden's VP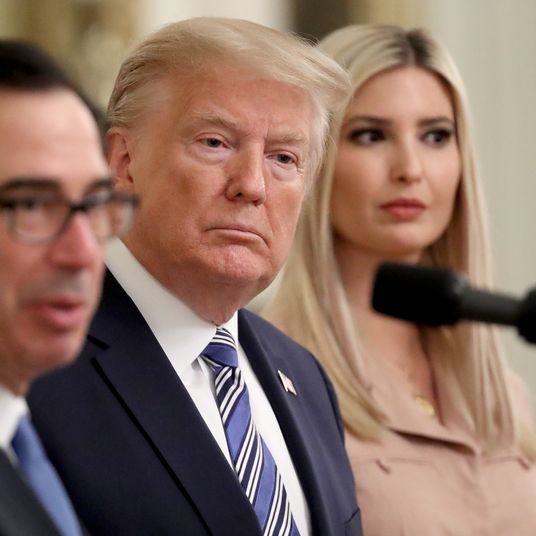 politics
Donald and Ivanka Trump Once Made Campaign Donations to Kamala Harris
"She was my No. 1 draft pick," Trump says today, calling her "extradordinarily nasty" to Kavanaugh during hearings. Says he was "little bit surprised" Biden picked her.

Trump on July 29: "I think she'd be a fine choice, Kamala Harris. She'd be a fine choice."
—
@mkraju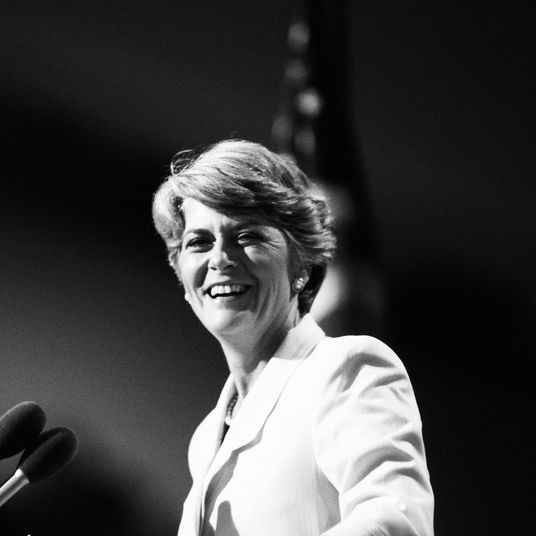 politics
What Was It Like to Be the First Woman to Run for Vice-President?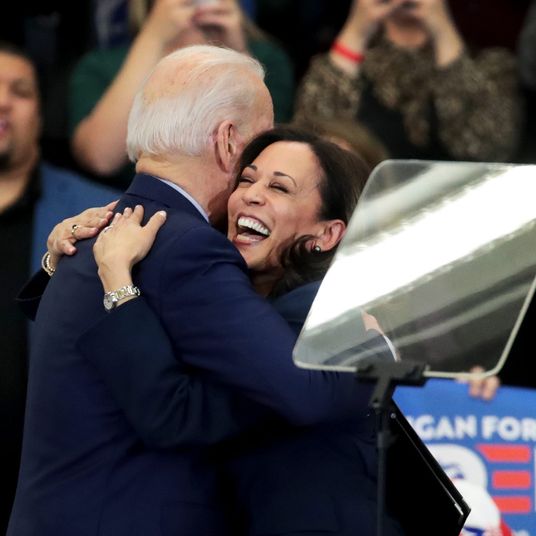 vision 2020
Kamala Harris Is the Sensible VP Choice for a Sensible Nominee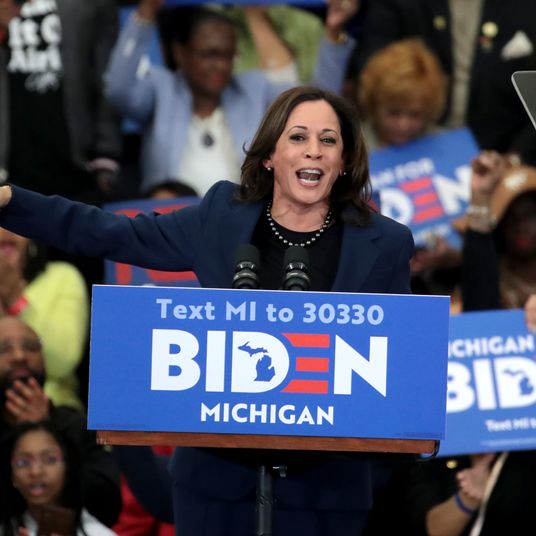 vision 2020
Joe Biden Picks Kamala Harris as Vice-President
Unofficial Dem campaign motto:
"Biden 2020: Let's Not Overthink This."
—
@jonathandarman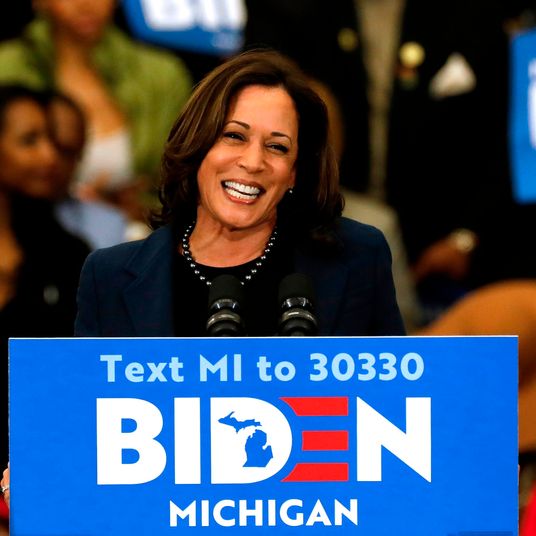 vision 2020
What's the Latest With Biden's VP Pick and Announcement?
The long wait is over – Biden picks Kamala Harris as running mate
I have the great honor to announce that I've picked
@KamalaHarris
— a fearless fighter for the little guy, and one of the country's finest public servants — as my running mate.
—
@JoeBiden
Do investors not read the news?
Stocks are tumbling after McConnell said on Fox News what we've all been telling you — that stimulus talks are at a stalemate.
—
@StevenTDennis
Another contender bites the dust
This may be a death knell for college football's season
BREAKING: The Big Ten became the first Power Five conference to postpone its fall football season because the coronavirus pandemic. It hopes to play a season in the spring
https://t.co/OcvWdV75Cx
—
@latimes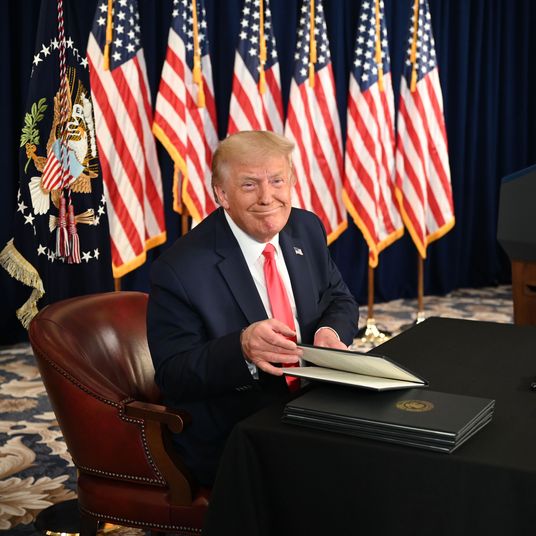 the law
Trump's COVID-19 Executive Actions Are Likely Legal, But That's a Small Relief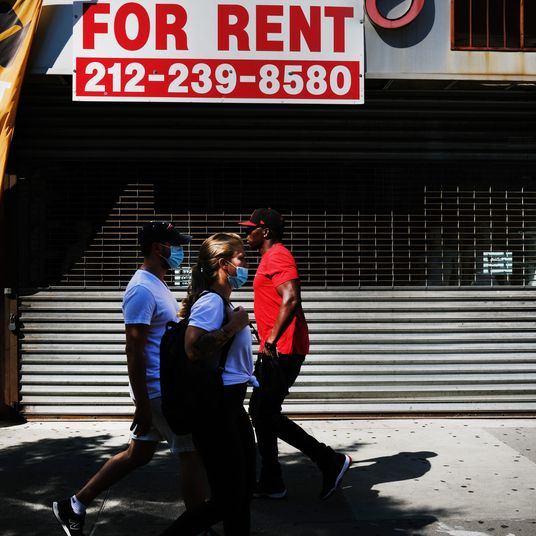 coronavirus stimulus
The GOP's Big Lie About Why COVID Stimulus Talks Failed
It's all happening (or about to happen)
Things seem to be tightening slightly in the ultimate swing state
Marquette Law poll:

Wisconsin (likely voters)
Joe Biden 49%
Donald Trump 44%
—
@kylegriffin1
democratic national convention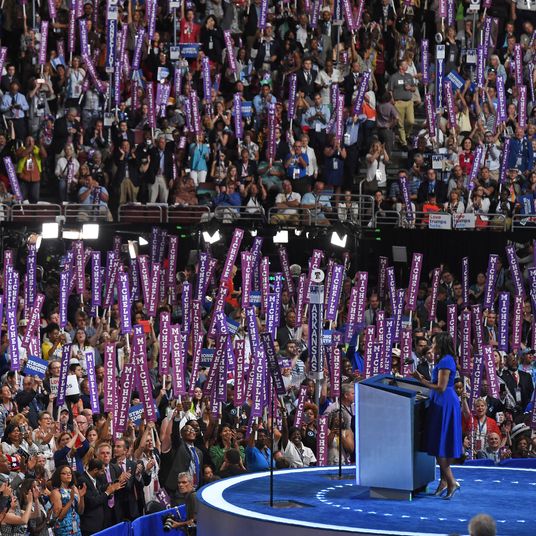 democratic national convention
Democrats Unveil Virtual Convention Schedule and Unity Theme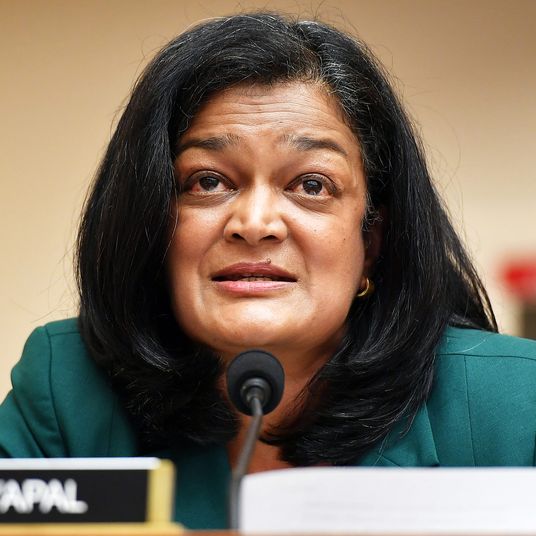 encounter
'There's a Need for Organizers Everywhere'
Cases have falling dramatically, but deaths are, as always, a lagging indicator
Florida reported 5,831 new coronavirus cases on Tuesday and 276 deaths. The number of deaths is a single-day record during the pandemic.
—
@PatriciaMazzei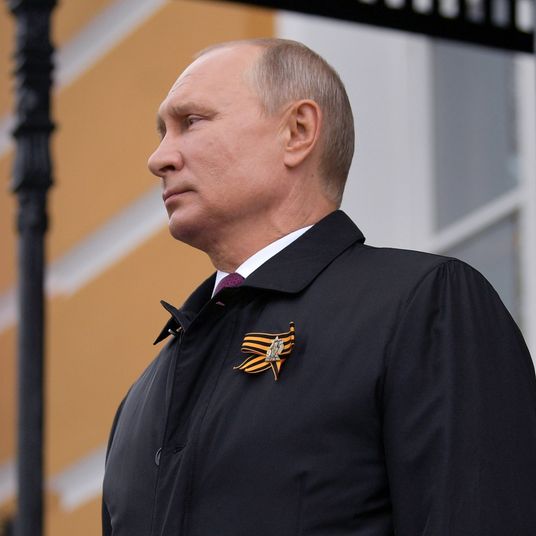 coronavirus vaccine
Russia Says Coronavirus Vaccine Is Ready, Thorough Clinical Trials Be Damned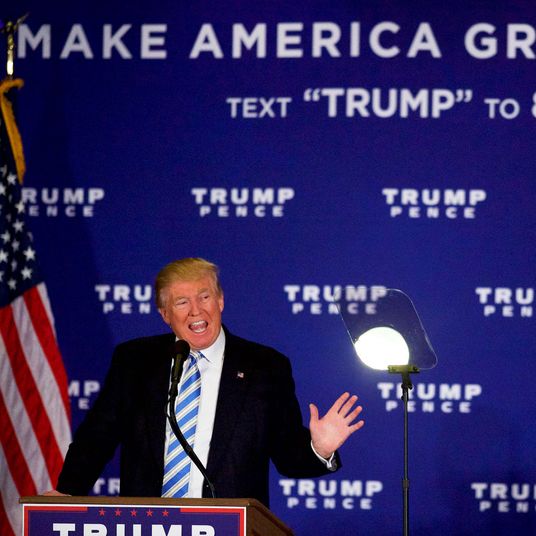 vision 2020
Trump's 2016 Gettysburg Address Could Be Tough Act to Follow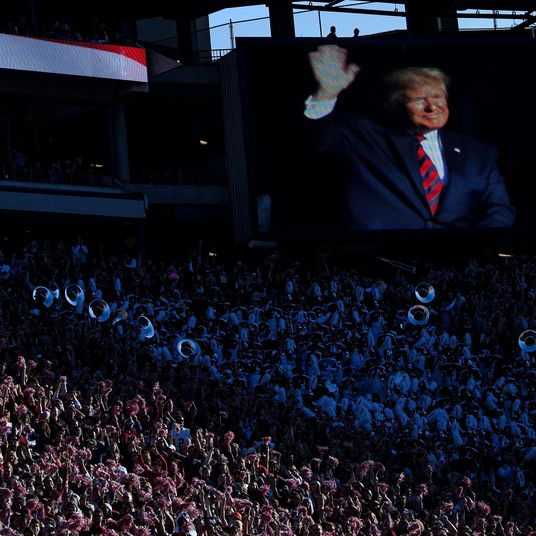 games
Don't Just Blame COVID-19 for College Football's Lost Season
Medical experts say this wouldn't do much to control the outbreak, since COVID-19 is already circulating widely in the U.S.
White House officials have been circulating a proposal that would give U.S. border authorities the extraordinary ability to block U.S. citizens and permanent residents from entering the country from Mexico if they are suspected of being infected with the novel coronavirus, according to two administration officials and a person familiar with the plans.
It is unclear whether the Trump administration has the legal authority to block citizens and permanent residents from returning to their own country, but one official said the administration is weighing a public health emergency declaration that would let the White House keep out potentially infected Americans.