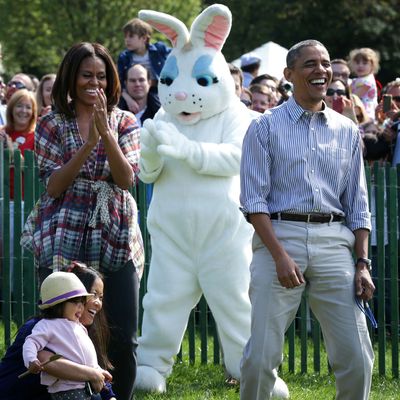 Photo: Alex Wong/Getty Images
The annual White House Easter Egg Roll was held Monday morning on the South Lawn, meaning the Obamas got to show off their finest casual spring outfits (probably the Gap?) while an adult in a rabbit suit stood idly by and occasionally danced. Nightmares are all but guaranteed for adults and children alike.
And later, hopefully Bill O'Reilly will tell us whether or not the festivities were appropriately presidential.