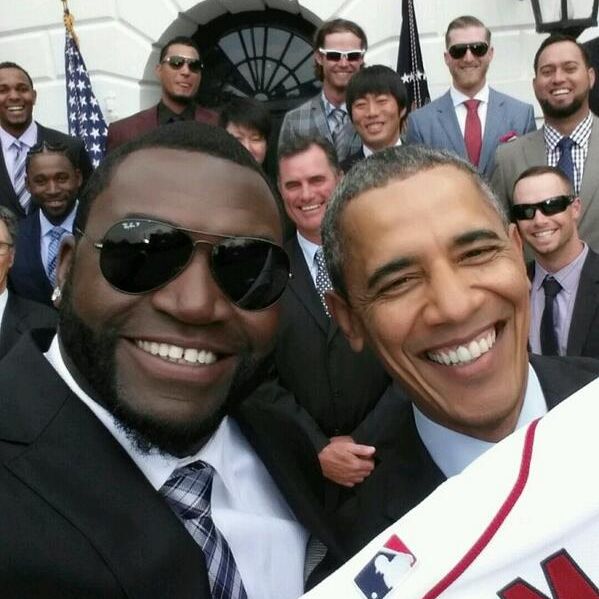 Months after its troubled start at Nelson Mandela's memorial service, the presidential selfie is officially a trend (because we are now aware of three). A few weeks ago, Obama posed for one with Neil deGrasse Tyson and Bill Nye the Science Guy. And today, lovable Red Sox hitter David Ortiz took a shot with the president during his team's visit to the White House to celebrate their 2013 World Series win.
Of course, Ortiz quickly shared the result on Twitter. However, we prefer this angle, which demonstrates that both Obama and Ortiz are both true pros when it comes to making memories:
For more all-star selfies, check out this year's Oscars, backstage areas with Jimmy Kimmel, and anywhere important people gather for the rest of 2014.