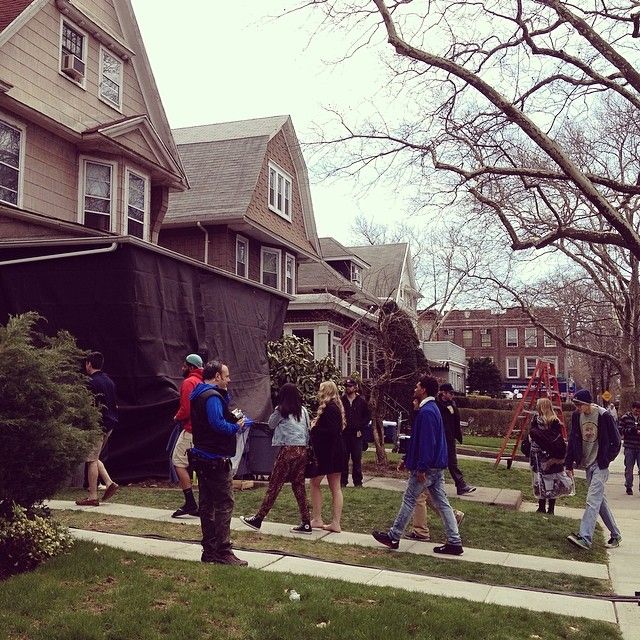 Ditmas Park, to New Yorkers like Hannah Horvath, might as well be Iowa. HBO's Girls is reportedly using the south Brooklyn neighborhood to represent the Midwest, where Hannah will supposedly spend at least some of season four after getting accepted to the vaunted Iowa Writers' Workshop, which was not so keen about the show filming on campus. (A spokesperson said last month, "our general practice is to not allow filming, due to potential disruption.") So they brought the frat house to Brooklyn.
The local blog Ditmas Park Corner noticed filming in the neighborhood last week and signs that indicate it will continue next Thursday and Friday. "From what we've heard and seen, looks like this Ditmas Park house will be playing the role of an Iowa frat house … and yes, there will be a frat party with some Lena Dunham Jell-O wrestling action." A joke, maybe, but MFA students are known to get into some pretty wild stuff.
Frequent Girls director Jesse Peretz told Vulture, "We are going to definitely go to Iowa City and we will be shooting some there," despite not being welcome at the school. "Even if we can't shoot on campus, we will shoot around campus. Most of the scenes don't even take place on campus. So we'll probably cheat some other campus for the campus. Some of it will be Iowa. A little more than a smidge." Only a true Brooklynite will be able to tell the difference.