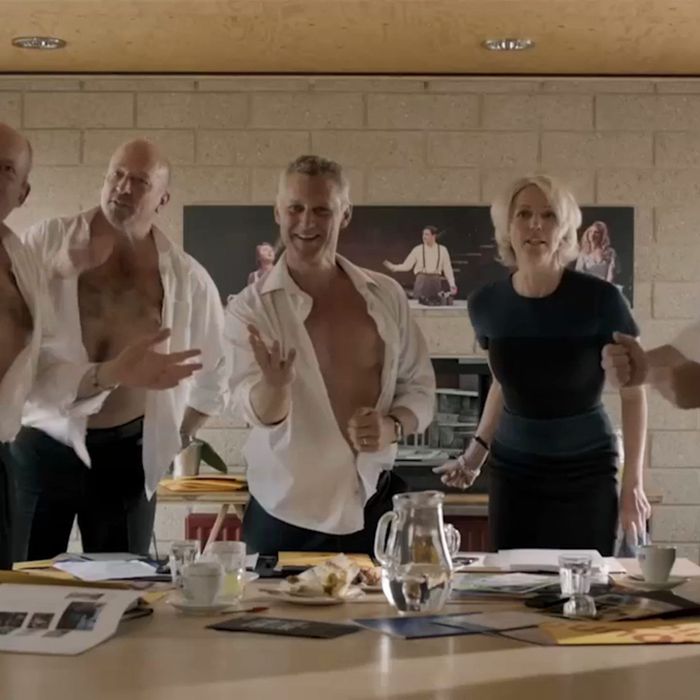 What is it with bankers, off-key singing, and partial nudity?
Anyway, a bunch of well-known financiers got together last year to film a fundraising video for a British nonprofit, and ended up taking off their shirts to reveal some pasty, hairy banker flesh. The group — which included ICAP CEO Michael Spencer, former JPMorgan Chase investment banking chief Bill Winters, and a few other well-known banker types — was mock-pitching a musical called Birthday Suits, about a group of bankers who moonlight as strippers. (The video was shown at a benefit dinner for Young Vic, a British nonprofit, and was supposed to stay offline.)
When the WSJ. found the video online and contacted the bankers, they weren't happy. "Oh, gosh," Citigroup exec Derek Bandeen said. It's going to be a long day in the office for these guys.
Watch the video below: