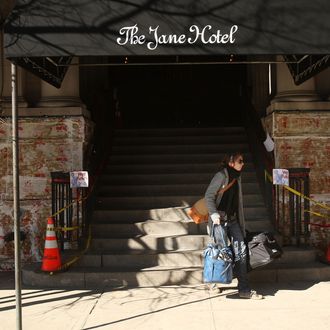 Photo: Spencer Platt/Getty Images
A 35-year-old man has been charged with forcible touching for grabbing a woman's butt as she talked to her boyfriend outside the Jane Hotel last Wednesday night, DNAinfo reports. Let this be a cautionary tale for legions of dudes who seem to think that harassing people is just one component of a totally epic night. 
Update: The charges in this case were dismissed in January 2015.