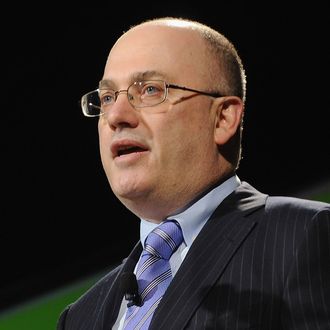 Steve Cohen
Photo: Craig Barritt/Getty Images
SAC Capital, the hedge fund run by Connecticut billionaire Steven A. Cohen, had its criminal settlement accepted by a judge today, marking the end of one of the longest-running investigations in recent securities law. This morning, U.S. district judge Laura Taylor Swain approved SAC Capital's request to pay $1.8 billion in fines and plead guilty to insider trading as part of the settlement, which spanned the better part of a decade and effectively shut down what was once one of Wall Street's great hedge funds.
"These crimes were clearly motivated by greed," Judge Swain told the courtroom, according to DealBook, before concluding that a $1.8 billion settlement and a guilty plea represented a "reasonable" response.
SAC Capital has already changed its name, to Point72 Asset Management, and earlier this week appointed a chief surveillance officer to make sure the firm's employees are trading on the up-and-up.