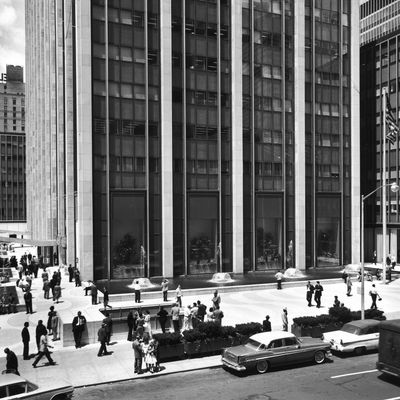 The "new" Time & Life building.
Photo: Richard H. Althoff/Time & Life Pictures/Getty Images
Just as Don Draper gets ready to stride into his office in the Time & Life Building for the protracted final season of Mad Men, Time magazine may be saying good-bye to its eponymous skyscraper. The show's 1950s men are staggering into the psychedelic era and their own irrelevancy; the embattled icon of old (not to say dying) media is heading towards cheaper digs downtown. Between them, they might be taking the last shreds of mid-century midtown glamour with them.
Today's Pete Campbell and Peggy Olson would be starting their careers not in serious, minimal offices floating far above 51st Street, but in some tech company's cluttered, dormlike playspace downtown. To the current crop of creative young ladder-climbers, a corner office in a midtown tower was their grandparents' dream, not theirs. Half a century ago, La Fonda del Sol, the Time & Life Building's Americas-themed restaurant on the Avenue of the Americas, was an emblem of high-corporate chic, with its custom Eames chairs, sun-colored Alexander Girard interior, and copious martinis. Its 21st-century equivalent is the free salad bar at Google.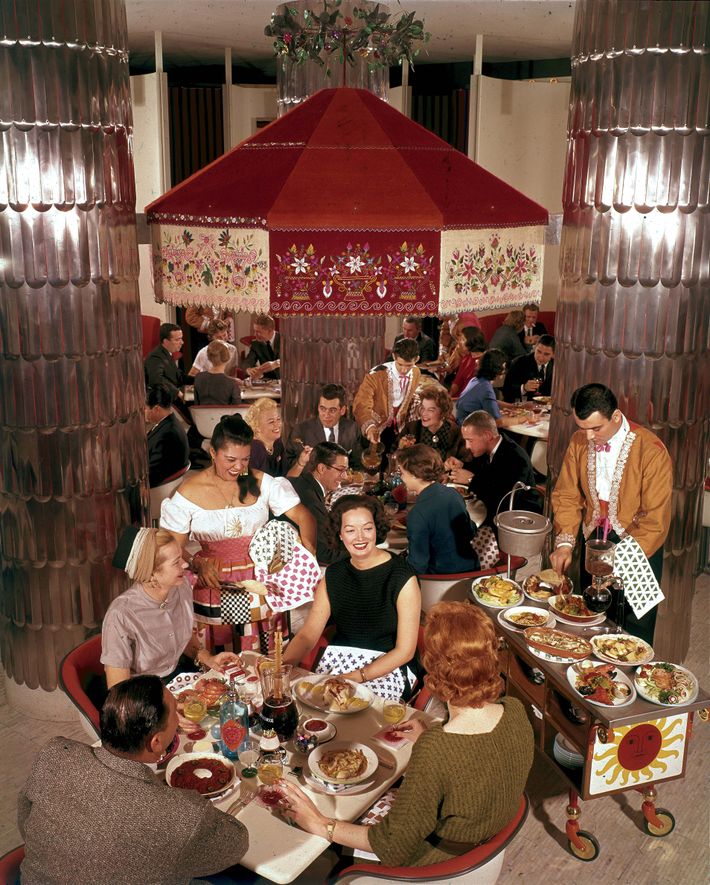 That's not to say that midtown is over: Time is trading places with the financial firms that abandoned Wall Street a decade ago, and the area is still among the world's most expensive places to rent an office. The Times pushed the business district's boundaries out to Eighth Avenue, but it's going no farther. Yet the media diaspora has accelerated since New York left Madison Avenue for Hudson Square in 2007. Condé Nast will vacate its West 42nd Street building later this year and move to the World Trade Center. Time Warner recently announced plans to bolt from its headquarters at Columbus Circle for Hudson Yards. Bloomberg built its tower on East 58th Street just a dozen years ago, but during the boss's years as mayor, he effectively acknowledged how badly east midtown is aging when he tried (and failed) to rezone it for a new crop of hyper-tall towers. The new giants like Facebook and Twitter, plus a whole school of social-media minnows, are forming a new center of gravity around Astor Place. And BuzzFeed, whose founder Jonah Peretti recently compared his company to Time (and, by extension, himself to Henry Luce), is nicely ensconced in the Flatiron District.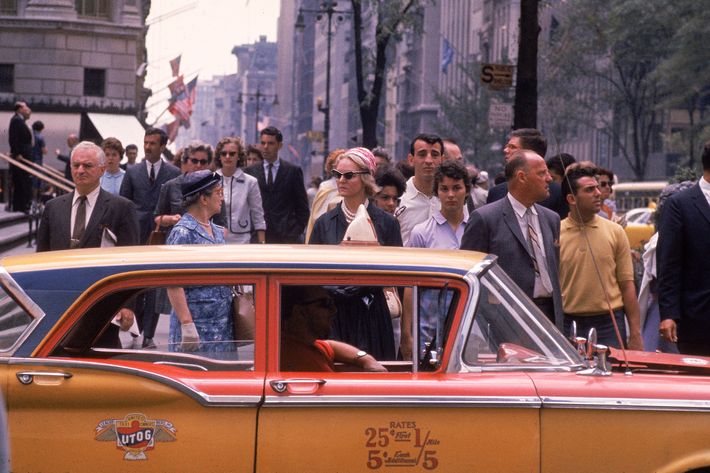 Does that leave midtown as New York's stodgy back office, where ledgers get reconciled and purchase orders get filled out but nothing truly interesting happens? Or, since Time has been running behind the, um, times for a while now, does its defection presage the next swing of the pendulum? Mid-century furniture and highball tumblers have had their revival, so maybe real estate will follow. Sixth Avenue is about due to acquire a new retro glamour; maybe soon the kids will starting hanging out with the ghost of Henry Luce and cook up another Zeitgeist.