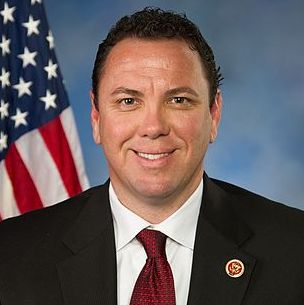 Photo: US House of Representatives
Louisiana Representative Vance McAllister, the married, family-values conservative who was caught on surveillance video making out with his former staffer in the office, wants to get the FBI involved in his goofy scandal. McAllister's spokeswoman, Jennifer Dunagin, issued a Wednesday statement saying that her boss is "exploring the option" of sending a letter to House Speaker John Boehner requesting that the agency find out who leaked his makeout tape to a local newspaper.
"This security breach is something that warrants an investigation," Dunagin said. "But how we go about doing that is yet to be determined." McAllister's chief-of-staff, Adam Terry, told reporters that the only people who had access to the security footage were the building's landlord and the office manager, Leah Gordon. Both have denied that they had anything to do with the "security breach," though a pastor has claimed that Gordon indicated that she was responsible. Regardless of what happened, bringing in the FBI certainly isn't the best way for McAllister to draw attention away from the whole mess. On the other hand, this is the guy who brought a Duck Dynasty star to the State of the Union, so it's possible that he's actually enjoying his time in the spotlight.
Update: A statement from McAllister's office says that he has decided against pursuing an FBI investigation, and will instead be focusing on "earning back the trust of those he has disappointed."