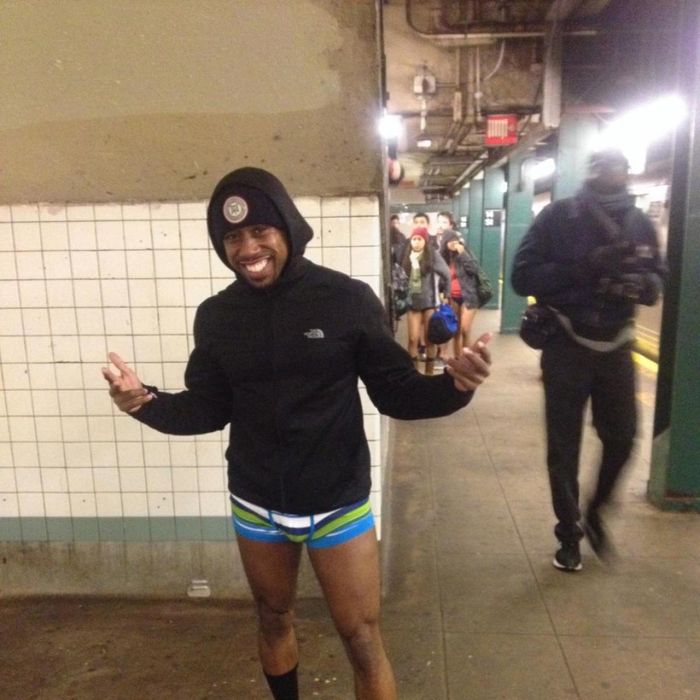 Smiley subway motorman Christopher Chase, pictured, was written up by the MTA for "conduct unbecoming," for participating in the annual Improv Everywhere stunt in which people ritually forgo pants, and for posting the result on Facebook. But not only was he not working at the time, he was also on vacation. "I think it's stupid," Chase, a nine-year MTA veteran, told the Daily News. "I don't see the point in making such a big deal over nothing. I wasn't on duty or in uniform or anything like that, and it was a public event."
Worse still, someone snitched:
Transit officials told Chase that a co-worker anonymously complained that he showed a little leg in the Facebook photo taken on a 14th St. subway platform, he said.

"We received a complaint and had to look into it," MTA spokesman Kevin Ortiz said.
Either the guy has an enemy, or the most prude person in New York City works for the MTA.
Corny as it may be, the MTA allows the No-Pants Subway Ride every year, even assigning extra staff to deal with the crowds. Singling out Chase seems cruel — the least they can do is punish everyone who participates.